Uttoron Hoichoi Bengali Webseries Review: The Plight of A Married Woman on Confronting Her Past
The Plight of A Married Woman on Confronting Her Past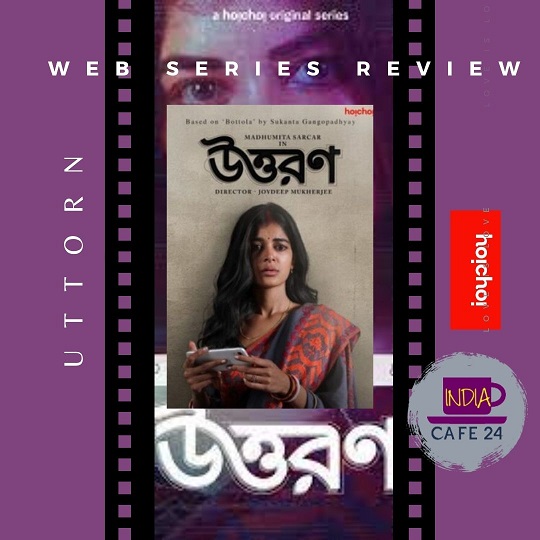 Bengali Web Series: Uttoron
Cast: Madhumita Sarcar, Rajdeep Gupta, Sawon Chakraborty, Swastika Dutta, Arindam Ganguly, Bimal Chakraborty, Mithu Chakraborty.
Director: Joydeep Mukherjee
Genre: Drama
Rating 4/5
Uttoron literally means revival, and this series focuses on the revitalization of a woman. The primary cast members are Madhumita Sarcar, Rajdeep Gupta, Sawon Chakraborty, and Swastika Dutta.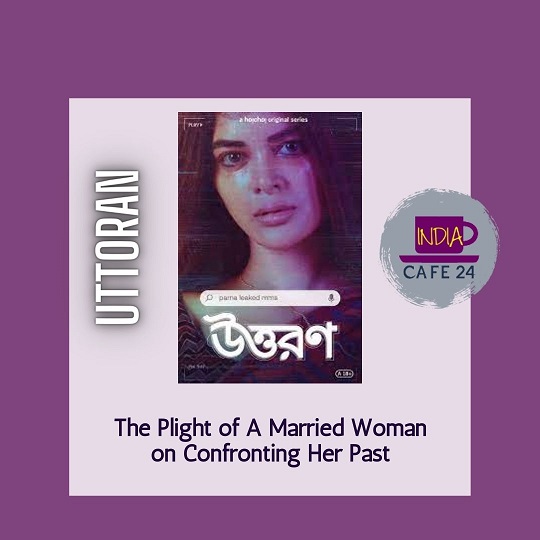 Joydeep Mukherjee is the director of this web series. He is a well-known director and writer in the Bengali film industry. Uttoron was released on Hoichoi on 26 January 2022 and is streaming in Hoichoi in Bengali, English, and Hindi.
Parna (Madhumita Sarcar) is newly married to Abhi (Rajdeep Gupta) and is content with her life. The first episode of the series begins with their honeymoon. Both Parna's and Abhi's families are shown to be like any other conventional Bengali family. The story takes a turning point when Parna comes to know that one of her private videos has gone viral. All her happiness comes to an end, and her marital life is shattered.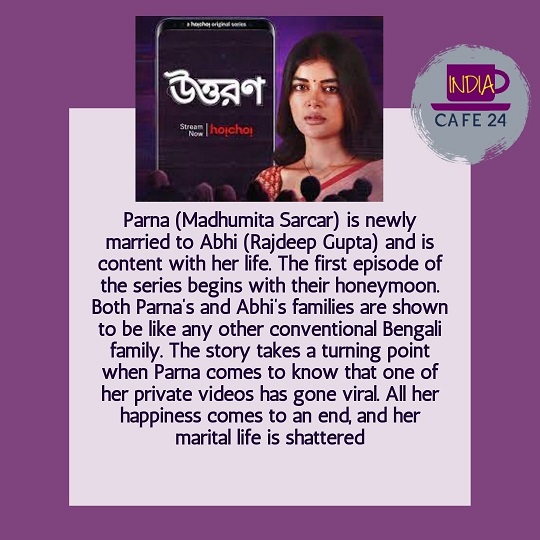 The MMS leakage changes everyone's perspective towards her. Although devastated by this incident, Parna promises herself to revive. In the path of coming out of the situation, she realizes many bitter truths of the male-dominated society. Finally, she manages to face reality with boldness and bravery.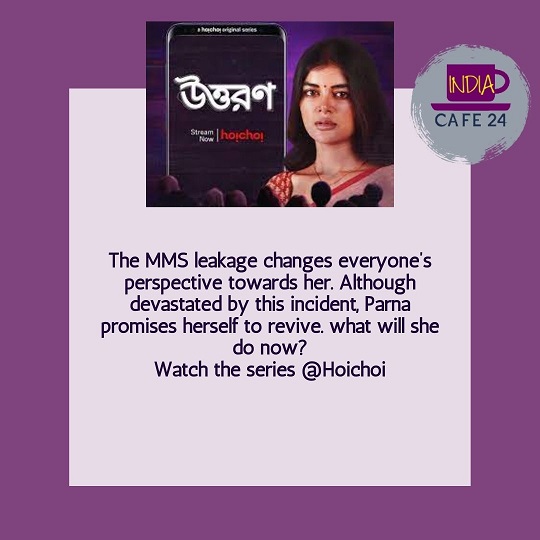 Uttoron highlights many occurrences of the present times. For instance, it shows how the disclosure of confidential videos and MMSs can affect one's life. Also, it emphasizes the misuse of defamation cases, which is also common in today's jurisdiction. However, Madhumita Sarcar could have performed better in the crucial scenes, as it seemed she overdid her part.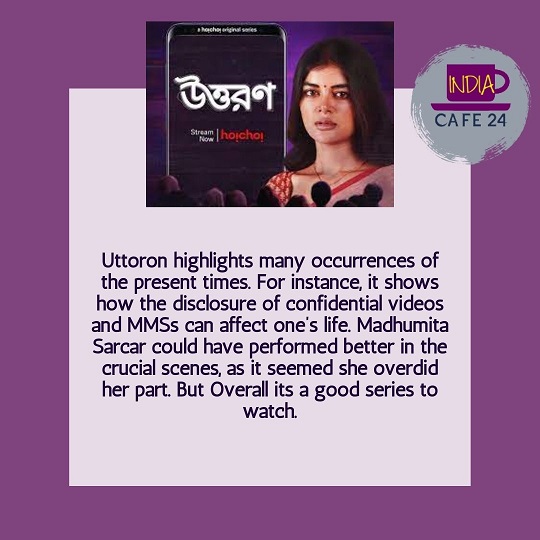 Also, the script could have been more technical rather than majorly focusing on Parna's tragedy. Nonetheless, the last episode winds everything, and viewers shall not be disappointed. The team has succeeded in conveying the message to the audience. Keeping the flow of the plot and the casting choice in mind, IndiaCafe24 gives Uttoron 4 stars
Check out other Movie Reviews here