R for Rabbit Feather Diapers- The Tender Touch For The Baby Skin
Recently, I had to visit my sister's place as she was unwell. As she was with little support and a year-old to manage, I decided to help. Thus, I stayed over a few days to take care of her and the toddler. As it was the winter season, we kept the baby in diapers round-the-clock. The all-new R for Rabbit Feather Diapers for my nephew seems to be working so well.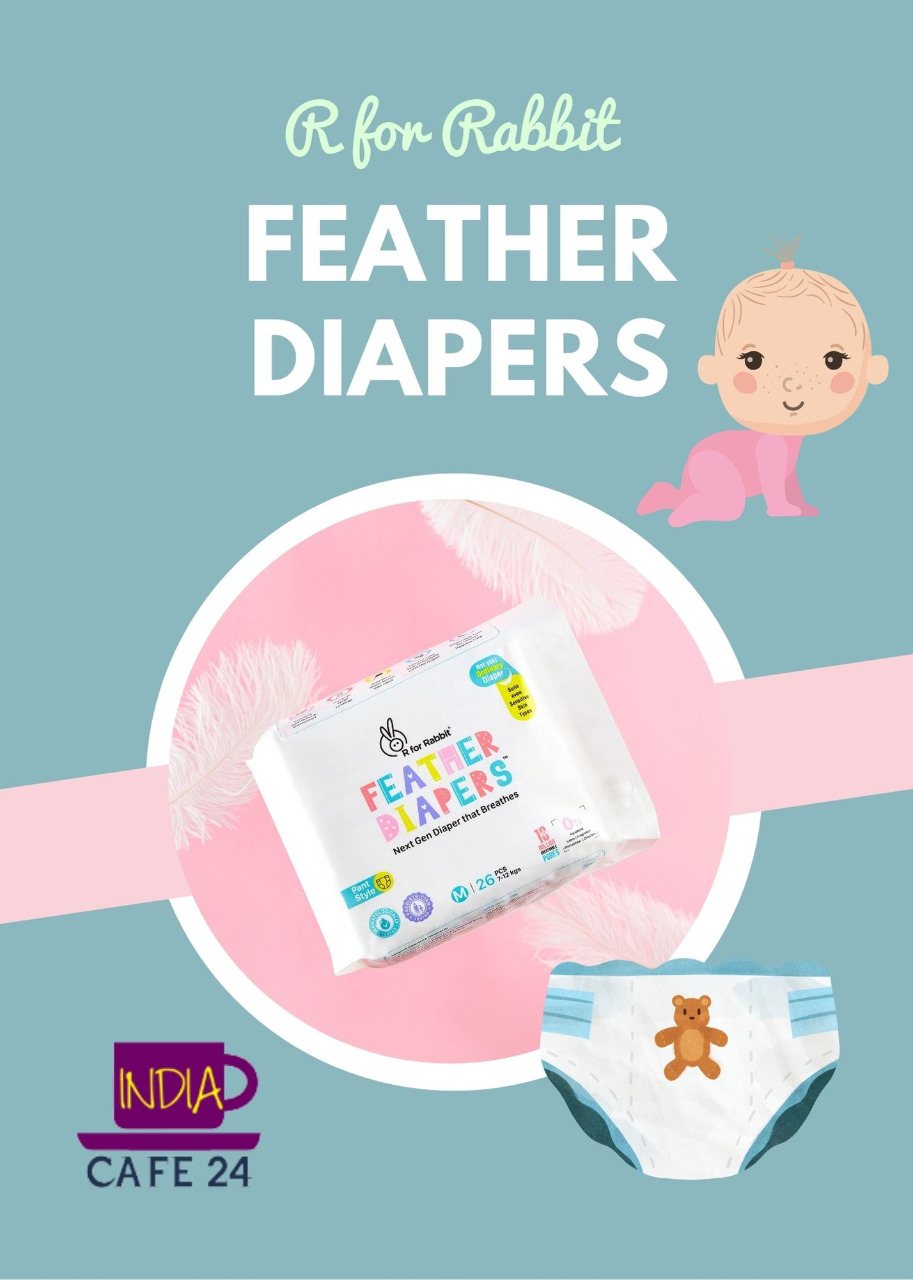 However, we were surprised that my nephew's skin was totally safe in the diapers. He did not suffer from any diaper rashes, and we were relieved. Then, I checked the pack to confirm the ingredients and found that the R for Rabbit Feather Diapers are free from chemicals like latex, chlorine, parabens, and phthalates.
Lightweight and comfortable:
The diapers are very lightweight, and my nephew did not show any discomfort while wearing them. I used diapers from other companies for my baby when he was young. However, I had some complaints while using them and was not entirely satisfied. For instance, the other brand's diapers fit tightly on the babies' waist as they are low on that part. But, the good thing about R for Rabbit Feather Diapers is that it is designed according to Yoga Pants. Thus, toddlers shall feel very comfortable putting them on and can move around conveniently.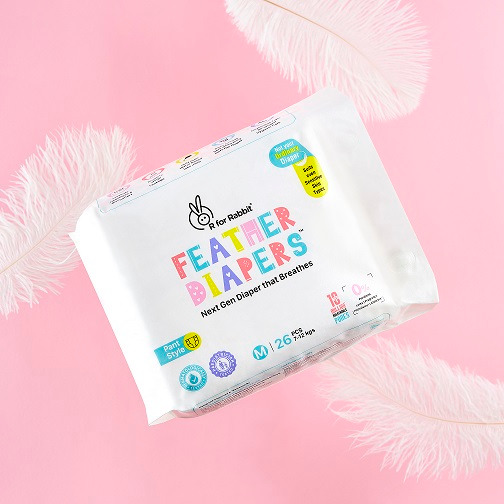 Ease of disposal:
Another thing I loved about the R for Rabbit Feather Diapers is the ease of disposal. I often faced a problem while disposing of my baby's soiled diapers because they created a mess when I put them in the dustbin. The R for Rabbit Feather Diapers, get rolled and create no unhygienic conditions while disposing of it.
The R for Rabbit Feather Diaper is very thin and rightly named "Feather." They are not like other diapers that are heavy. Also, they have high absorption power, precisely ten million pores in one diaper. I saw this point in practicality. As parents of toddlers would know, babies pee more in winters. Thus, their diapers get heavy frequently and need to be changed to avoid infection.
 Changing diapers made easy:
Thank you R for Rabbit Feather Diapers! You designed so accurately, backed by research. I had to take care of my sister and the baby and thought I would not be able to change my nephew's diapers this frequently. But, I was surprised to find that these diapers absorbed moisture and remained considerably dry for up to twelve hours. Now taking care of your own or others' can be so so stress-free!
I remember once my son's diaper had leaked, even though I had fastened it correctly. I thought his diaper was absorbing the moisture, but it was not! When he started crying, I was unable to understand the reason. When I saw that his dress was wet, I was shocked and disappointed. This is why I am delighted with the R for Rabbit Feather Diapers. We have been using it for so many days and continuing, but it did not create any leakage accidents any day. These diapers get designed so beautifully that there is no scope for leakage. At the same time, babies shall feel very comfortable and get a soft feeling on wearing these feathery diapers.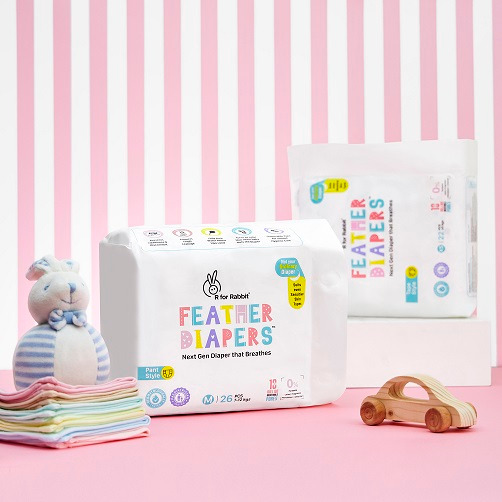 Sizes that work for ALL:
The R for Rabbit Feather Diapers, are available in the tape style for XS size. The other sizes, i.e., S, M, L, XL, and XXL, are available, as pant-style diapers. We are using M size for my nephew. The manufacturers have thoughtfully designed the classification. Toddlers are more active, and they often open the tape while changing. At least, that is what my son did! He would pull the tape each time I would try to put it on. Thus, thanks to the design once again.
Sometimes, the diaper companies unnecessarily fill the diapers with fragrances. It might give a fresh feeling, but the truth is it is not at all safe for the babies. Fragrance means chemicals that are not suitable for the sensitive areas of babies. I was relieved to find that the R for Rabbit Feather Diapers have no fragrance. These diapers have also passed laboratory tests related to absorption and dermatology. Therefore, if babies have

sensitive skin

,

their parents can go ahead with these diapers.
Honestly am truly satisfied with the performance R for Rabbit Feather Diapers. These diapers were quite handy and beneficial to us. These are super soft and lightweight diapers. They are also thin in size, so one can stock more of them in their diaper bag at one time. The pant-style diapers, the ones we use, are very comfortable. The babies will feel very comfortable in them. The fitting is perfect and gentle at the same time. I am sure the taped-style ones are also perfectly designed for infants. I would highly recommend the R for Rabbit Feather Diapers to all parents for their infants and toddlers. Give your babies the best experience with these diapers while playing or sleeping.