Bappi Lahiri: End of The Disco King's Reign
Bappi Lahiri: End of The Disco King's Reign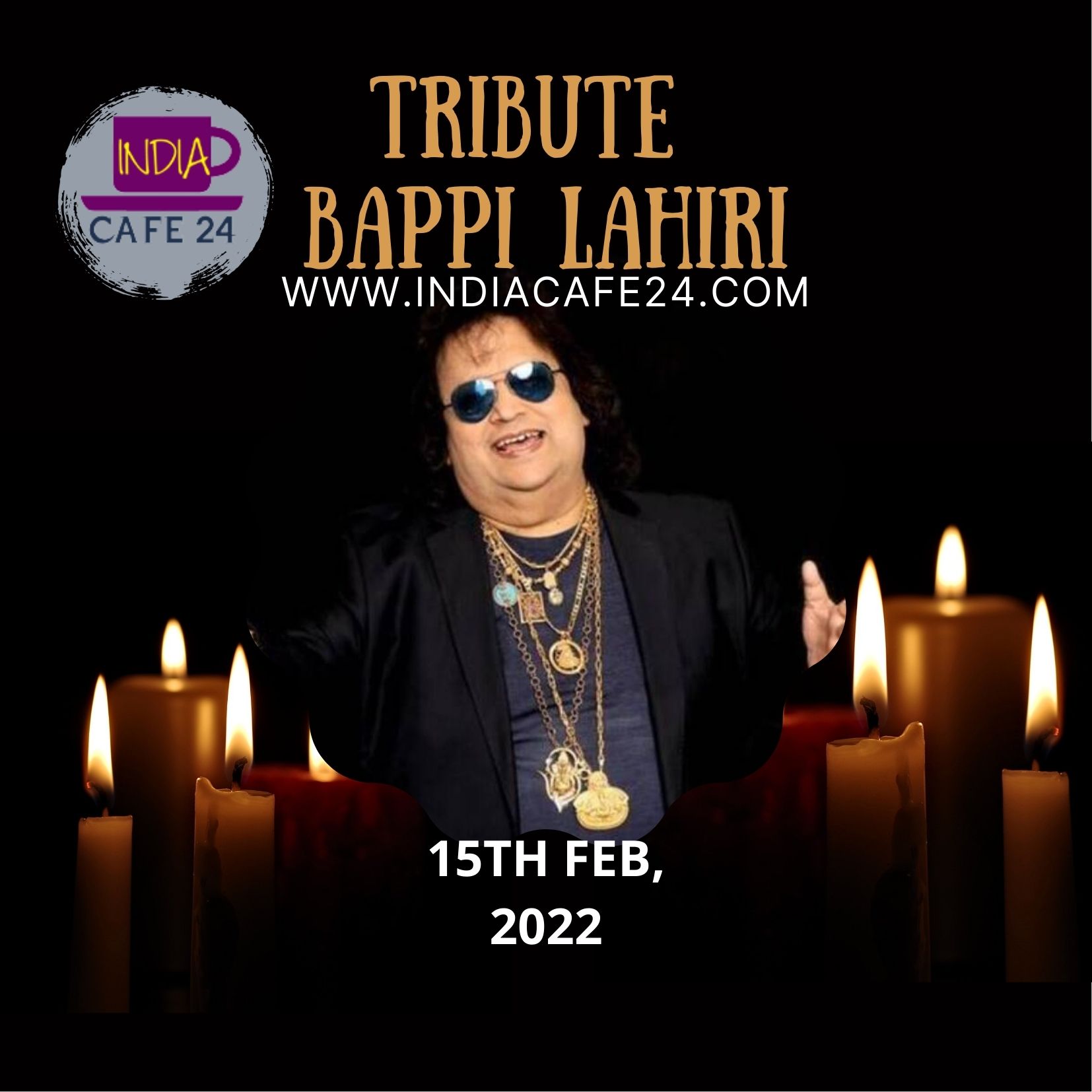 There comes a time in music and culture when a man can bring a paradigm change. Sadly though, there also comes a time in that man's life when he leaves his body for his journey to paradise. 
Bappi Lahiri, known as the Disco King of Bollywood, was born in Jalpaiguri, West Bengal, India. As both his parents were classical singers, Bappi Lahiri had a keen interest in music since childhood. He started playing tabla when he was only three years old.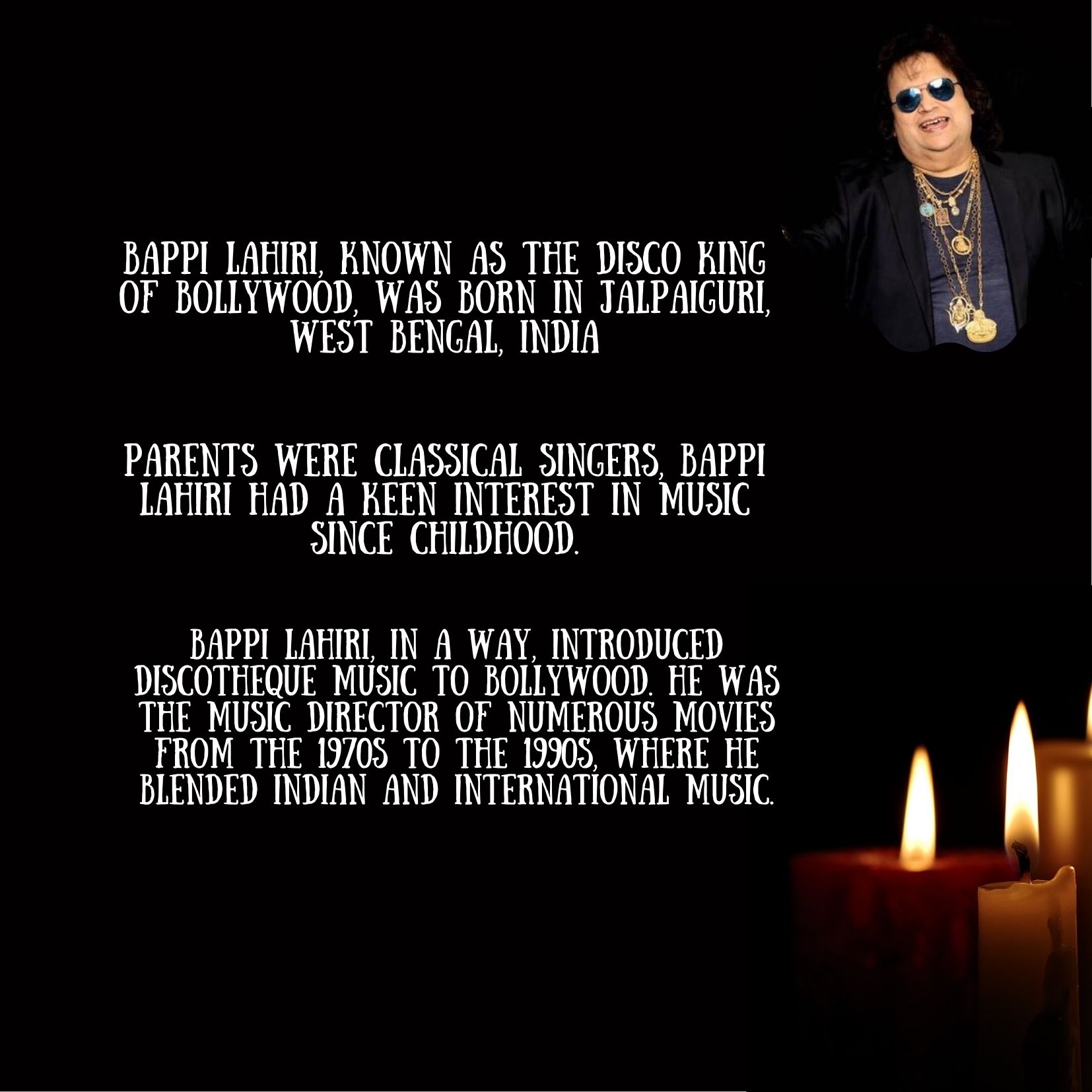 Bappi Lahiri, in a way, introduced discotheque music to Bollywood. He was the music director of numerous movies from the 1970s to the 1990s, where he blended Indian and international music. However, Lahiri also composed some melodious and romantic numbers for many Bengali and Hindi films. He also contributed to the music in South Indian cinema.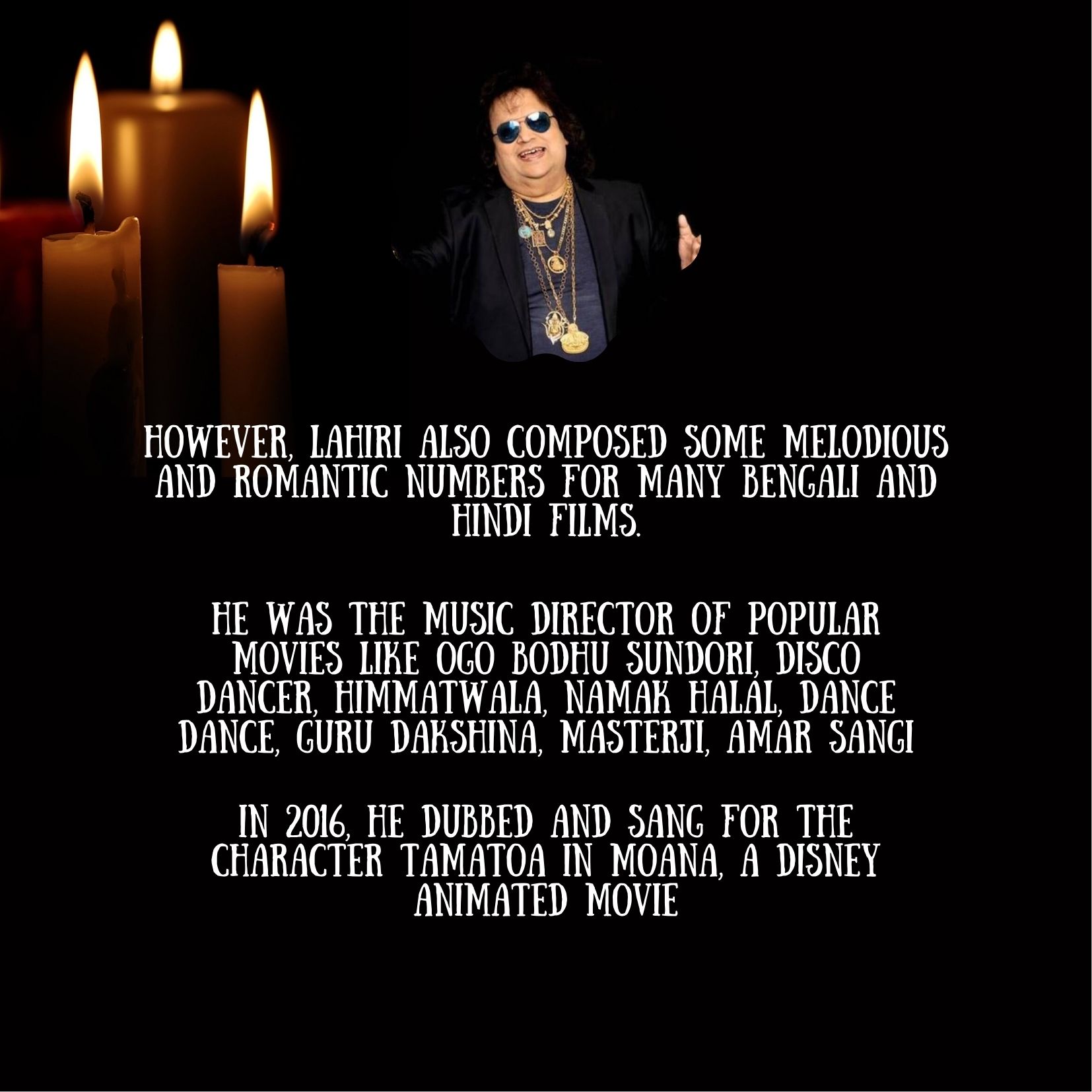 He was the music director of popular movies like Ogo Bodhu Sundori, Disco Dancer, Himmatwala, Namak Halal, Dance Dance, Guru Dakshina, Masterji, Amar Sangi, etc. He also was a brilliant singer with a unique voice. His songs like Tune Maari Entriyaan, Ooh La La, and Tamma Tamma are very popular in today's generation. 
His skills were not limited to the Indian film industry. In 2016, he dubbed and sang for the character Tamatoa in Moana, a Disney animated movie. Bappi Lahiri won the Filmfare Award twice, once in 1985 for the Best Music Director in Sharaabi and the Lifetime Achievement Award in 2018. Moreover, his song from The Dirty Picture became the Best Item Song of the Year, honored by Mirchi Music Awards 2012.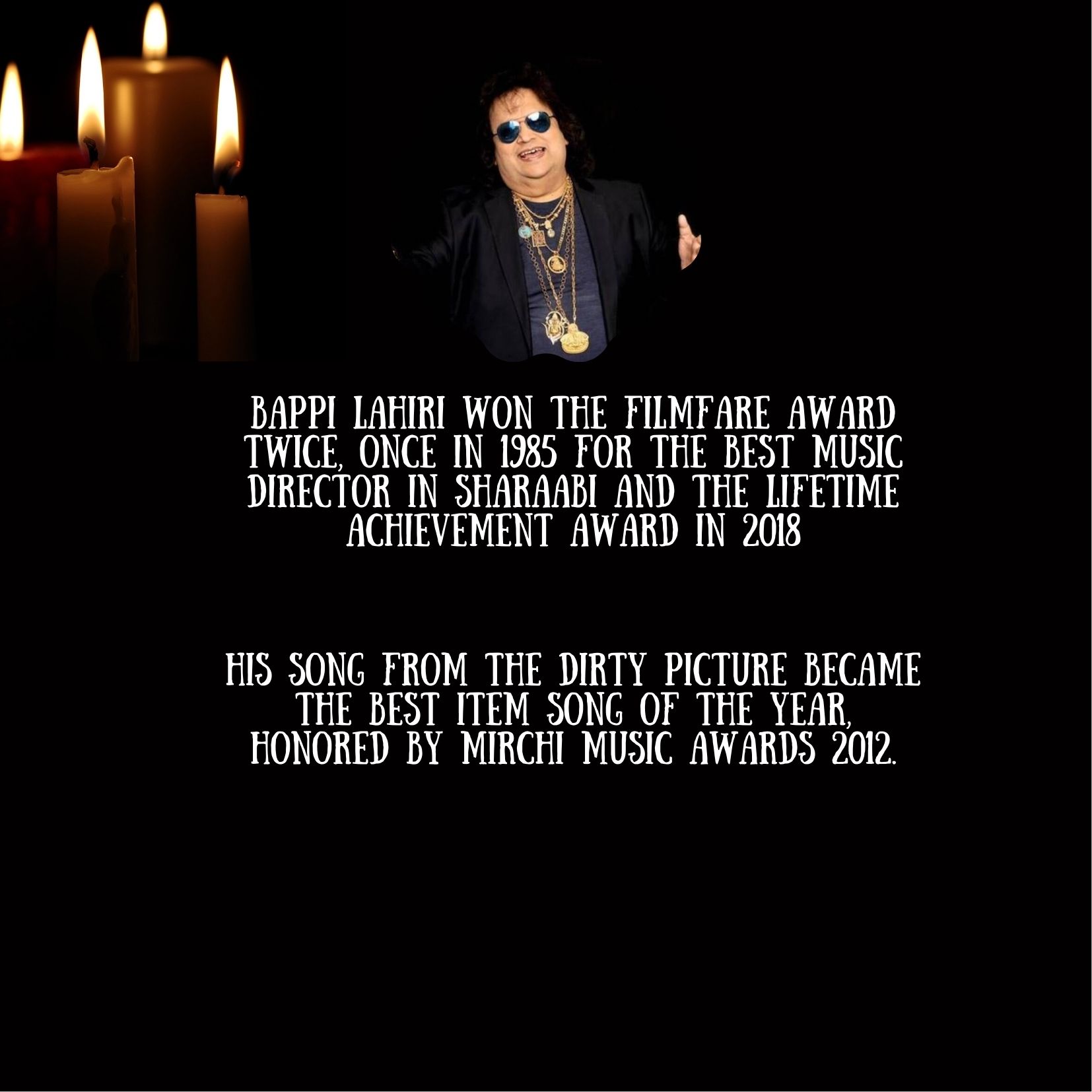 Bappi Lahiri was hospitalized in Mumbai last month as he was not keeping well. Though he returned home on 14 February 2022, his health deteriorated due to multiple issues the day after. He was again back in the hospital, but he could not return this time. Bappi Lahiri breathed his last on 15 February 2022 at 11.45 pm, succumbing to obstructive sleep apnea. He was 69 years old at the time of death.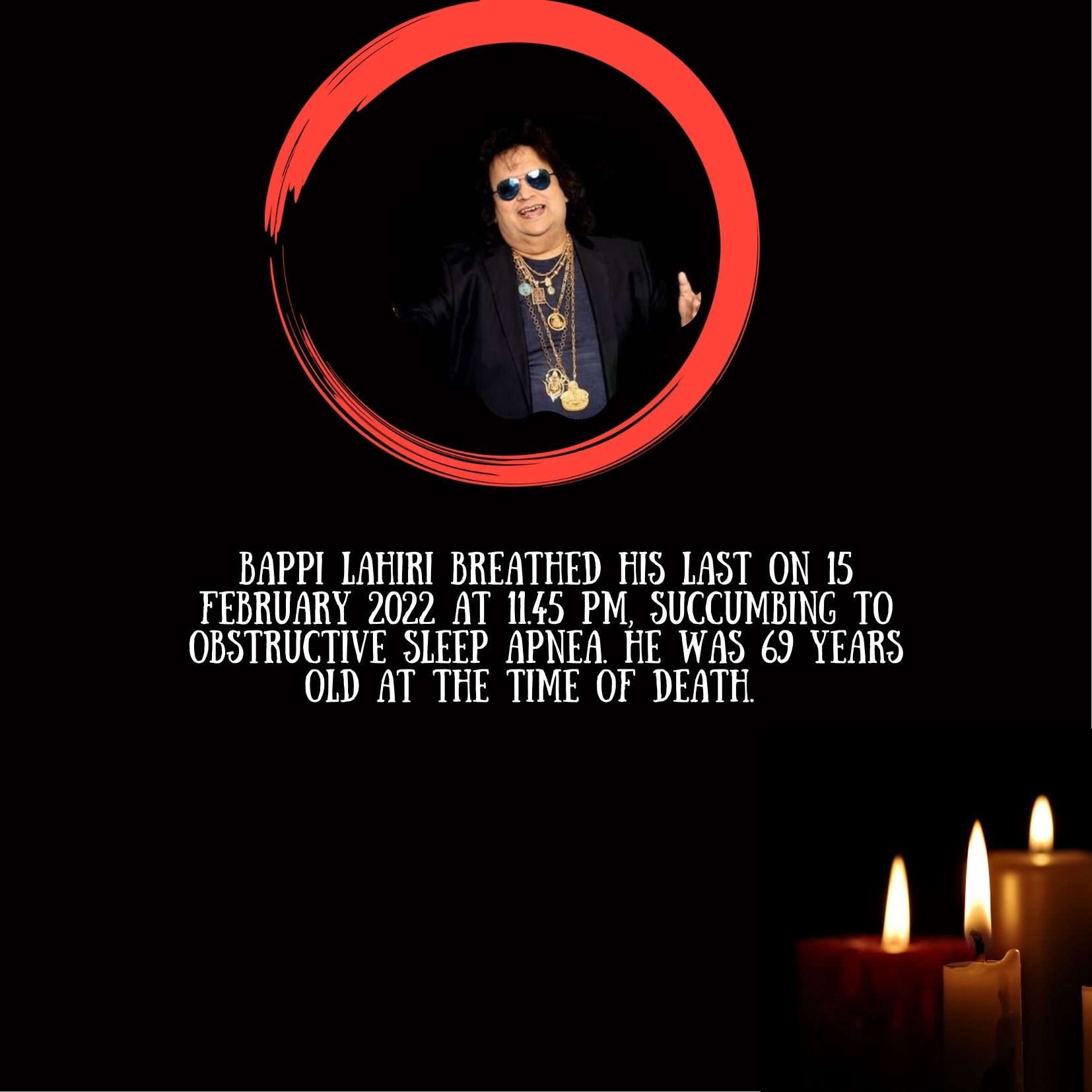 His family, friends, fans, and the film fraternity shall always miss him and cherish his creations. May the soul, rest in peace. 
Indiacafe24 Offers A Heartfelt Tribute To Disco King Bappi Lahiri