Dinosaurs – Wow Encyclopedia In Augmented Reality – Kids wonderland to know 150 unknown facts about extinct creatures
Dinosaurs – Wow Encyclopedia In Augmented Reality – Kids wonderland to know 150 unknown facts about extinct creatures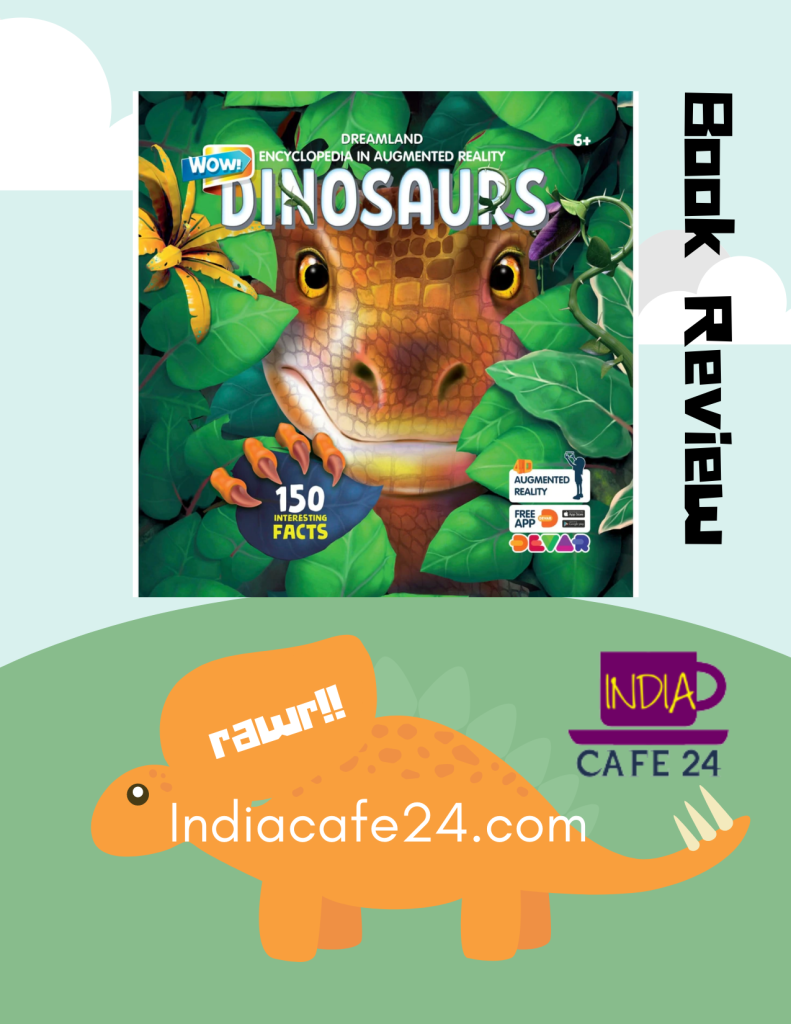 Publisher ‏ : ‎ Dreamland Publications
Language ‏ : ‎ English
Paperback ‏ : ‎ 54 pages
ISBN-10 ‏ : ‎ 9388371763
ISBN-13 ‏ : ‎ 978-9388371766
Rating: 5/5
Today's kids are very curious and want to know so many things in one go. One of the favorite topics that many kids are interested to know about is Dinosaurs.
Who were they?
How do they look?
When did they use to exist in this world?
And Finally, why are they no more seen other than their models and skeletons in different museums?
But here, we need to agree that the animation world helped a lot to create this curiosity in the minds of the kids, through various movies and animation series. But coming down to this book Augmented Reality Dinosaurs which grabbed my attention. The book is some 52-54 pages and full-colored
What's the uniqueness of this book?
The book offers AR magic for the readers. You need to download the app and process the OR, and then the magic begins. Pass the app on the marked pages, and the Dinosaurs will be alive to act and entertain you. I am impressed with the book designer's creative mind. Such features in a book turn the subject more interesting for the kids.
The Periodic Segments:
The book is divided into 3 periodic segments.
The Triassic period– In which the dinosaurs started evolving.
Jurassic Period– It's the period in which life was, although dinosaurs remained to dominate creatures of the world.
Cretaceous Period-This period witnessed the existence of the most popular and ferocious dinosaurs like Iguanodons and many others.
The book also narrates the reason behind the disappearance of the dinosaurs. But I will not disclose much as I wish kids and even adults interested in the world of dinosaurs to read this book.
Why am I recommending this book?
The addition of the Augmented reality feature is interesting.
Got to know so many unknown facts about the dinosaurs.
I was not aware of the varieties of dinosaurs, and this book elaborated it so beautifully.
It's a great encyclopedia for the people/kids who want to learn more about dinosaurs.
I loved the style of presentation.
Final Verdict:
 I can't stop myself from giving this book a perfect 5/5
Check out other Book Reviews Here