4 Lotus Botanicals Hair and Skincare Products That I Absolutely Cannot Do Without
4 Lotus Botanicals Hair and Skincare Products That I Absolutely Cannot Do Without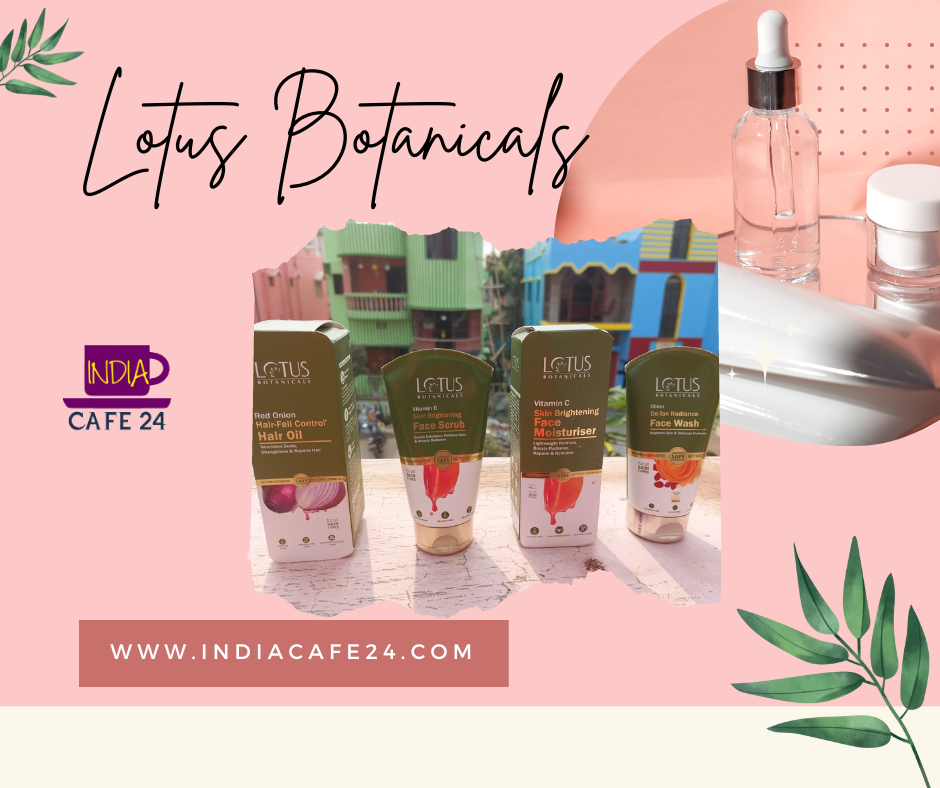 Hair and skin are the two most important aspects that define our beauty and appeal. But without proper care, both our hair and skin start looking dull and damaged in no time, especially as we grow older. Having grown up with a mother, who was very particular about our hair and skincare routine made it easier for me to incorporate this habit into my daily. After trying various products from different brands, I finally found the products from Lotus Botanicals the most nourishing and satisfying.
Reasons That Make Lotus Botanicals My Trusted Brand
I have extremely sensitive skin that becomes dry in the winter and is excessively oily during the rest of the year. My hair is also oily and tends to fall off easily. So I was looking for products that would offer a lasting solution to these problems and restore the beauty of my hair and skin. Made from natural ingredients, the products from Lotus Botanicals are result-oriented and help to keep my hair and skin healthy and glowing. While I use several different products from the brand, the following four have redefined the concept of hair and skin care for me and hence are the ones that I absolutely cannot do without.
Lotus Botanicals Red Onion Hair Fall Control Hair Oil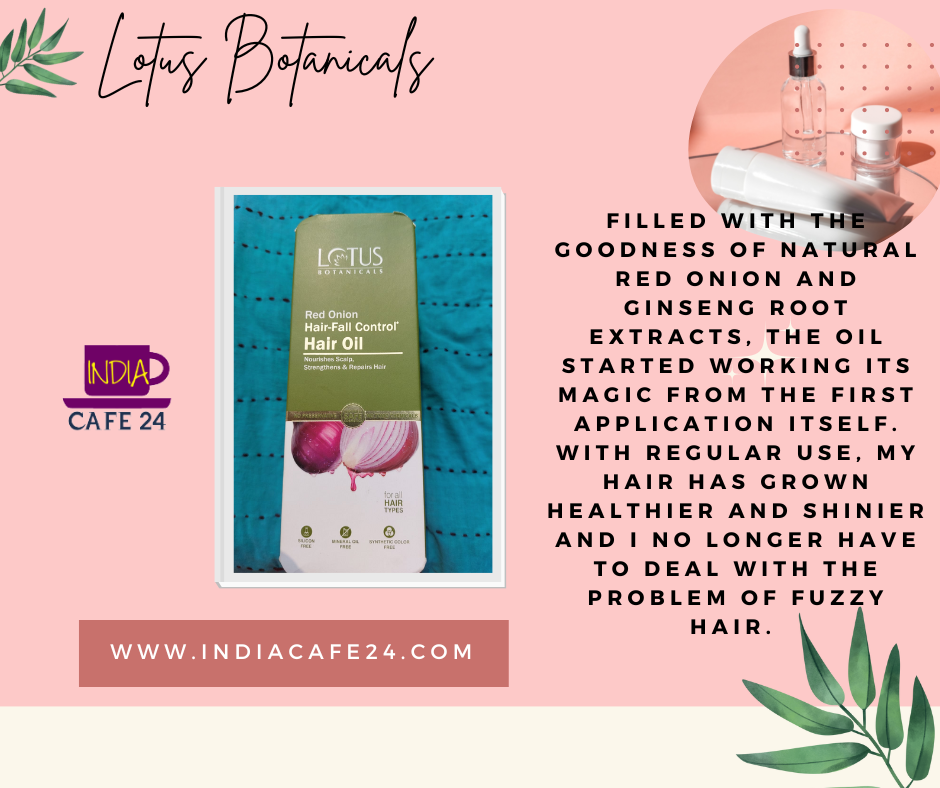 When I first started using this Lotus Botanicals Red Onion hair oil, my hair had become completely dull and I was struggling with split ends and hair damage. Every time I washed or combed my hair, I watched thongs of hair falling off and it broke my heart. But after applying the hair oil just twice, I could see a visible difference in my hair. My scalp felt healthy and my hair felt relatively soft and shiny, I experienced a significant reduction in hair fall, and my split ends also decreased considerably.
Filled with the goodness of natural red onion and ginseng root extracts, the oil started working its magic from the first application itself. With regular use, my hair has grown healthier and shinier and I no longer have to deal with the problem of fuzzy hair. I have also tried styling my hair in different ways using various tools and am happy to state that I experienced minimal hair damage while doing so.
Lotus Botanicals Vitamin C Skin Brightening Face Moisturiser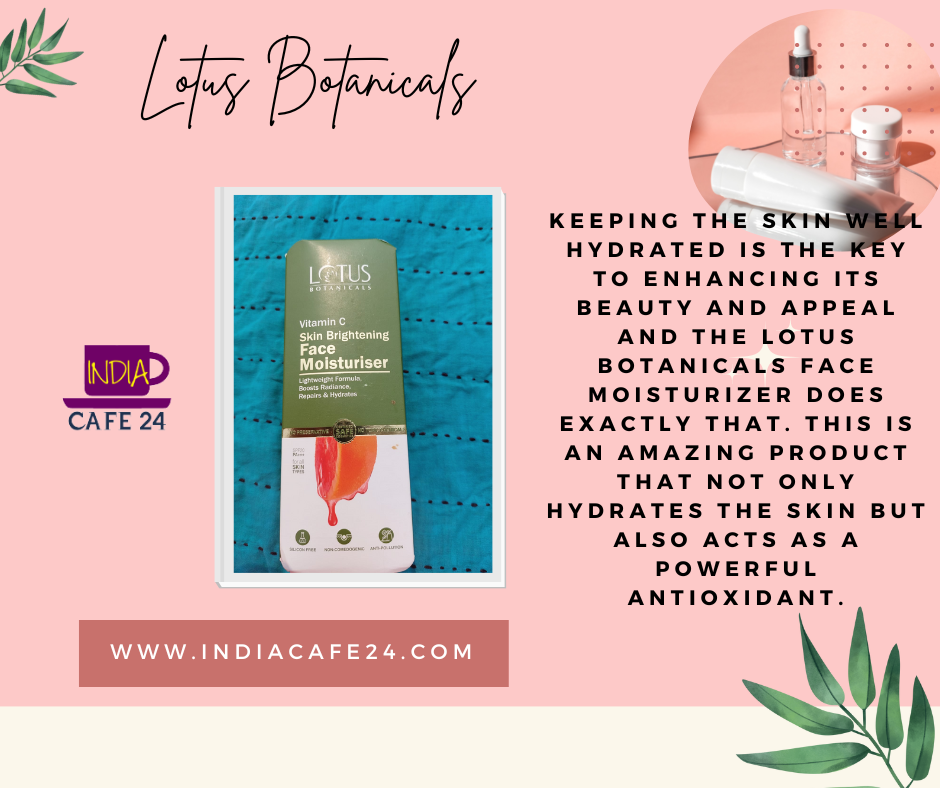 Keeping the skin well hydrated is the key to enhancing its beauty and appeal and the Lotus Botanicals face moisturizer does exactly that. This is an amazing product that not only hydrates the skin but also acts as a powerful antioxidant. Packed with the power of vitamin C and SPF 20 the moisturizer keeps my skin soft and supple and also protects it from sun damage. Since I started using the moisturizer a few months back, my skin has become radiant and glowing and I have also experienced a reduction in pigmentation and fine lines. The feather-light texture of the moisturizer makes it perfect for my oily skin as it gets easily absorbed without making my skin feel heavy or greasy. Use it once and you will understand why I never step out of my home without applying it.
Lotus Botanicals Vitamin C Skin Brightening Face Scrub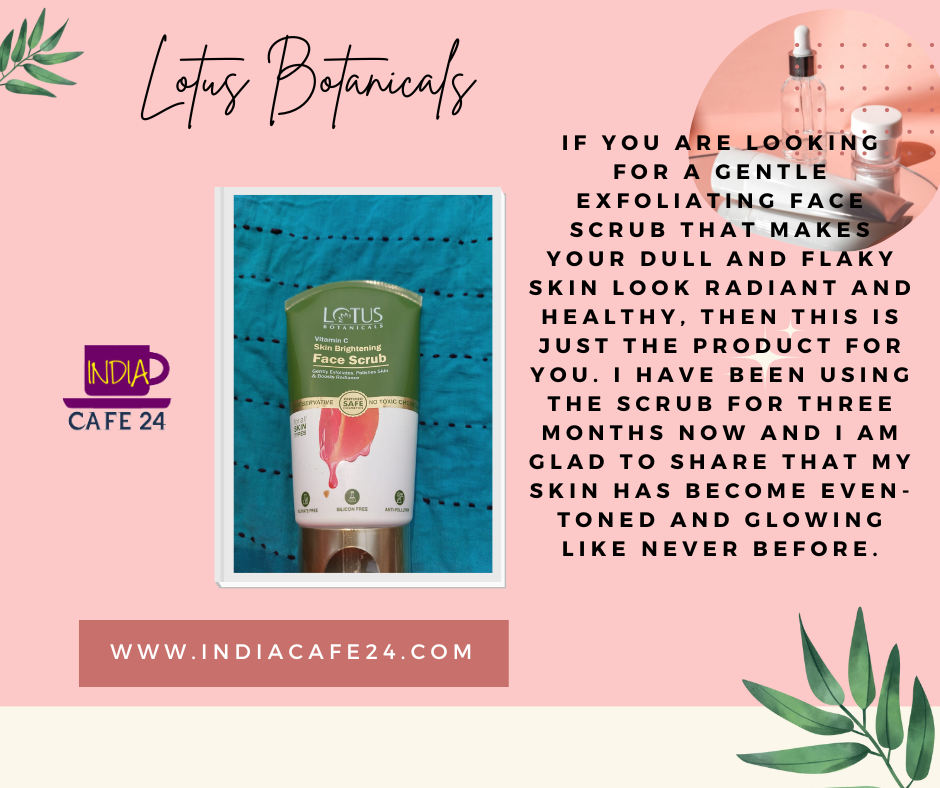 If you are looking for a gentle exfoliating face scrub that makes your dull and flaky skin look radiant and healthy, then this is just the product for you. I have been using the scrub for three months now and I am glad to share that my skin has become even-toned and glowing like never before. The Lotus Botanicals Vitamin C Skin Brightening Face Scrub provides a power boost of vitamin C and gently removes dead cells to leave the skin feeling fresh energized, and beautiful. The scrub is made from natural ingredients and is not harsh or dry like other scrubs which makes it suitable for use even in winter. It not only improves cleans and improves skin texture but also protects the skin from bacterial damage.
Lotus Botanicals Vitamin C Skin Brightening Face Wash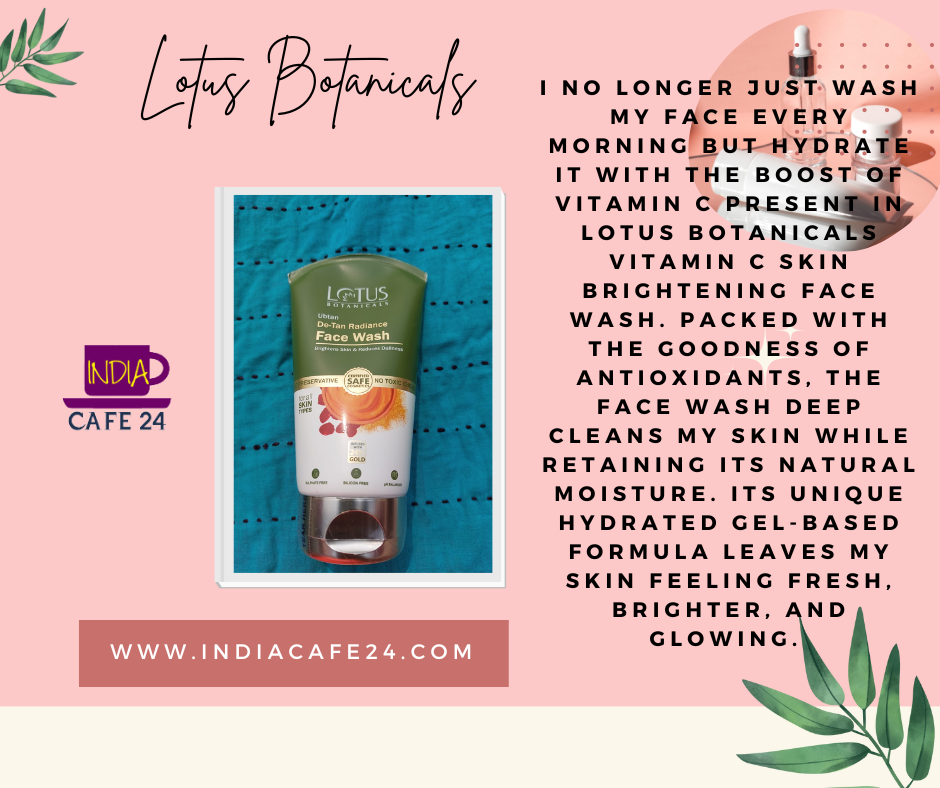 I no longer just wash my face every morning but hydrate it with the boost of Vitamin C present in Lotus botanicals Vitamin C skin brightening face wash. Packed with the goodness of antioxidants, the face wash deep cleans my skin while retaining its natural moisture. Its unique hydrated gel-based formula leaves my skin feeling fresh, brighter, and glowing. It also helps to balance the excess oils in my skin which has helped reduce my dark spots and pigmentation and makes my skin feel smooth and energized.
Final Thoughts
If you are looking for truly effective hair and skin care products, you can never go wrong with Lotus Botanicals. Just try them once and you are sure to be amazed by the wonderful results that will leave your hair and skin healthier and nourished.