10 Little Known Facts About India's First Independence Day
10 Little Known Facts About India's First Independence Day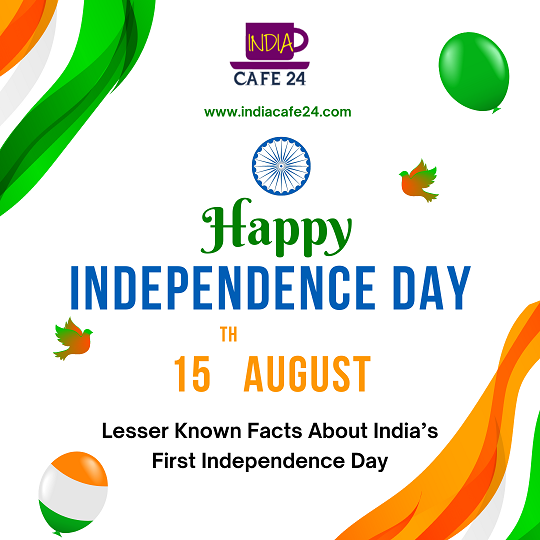 For almost two hundred years India was ruled by the British, and India was a part of the British Empire where, as the saying goes, the sun never set. The key architect of India's independence movement was Mahatma Gandhi, who insisted on a nonviolent and peaceful end to British rule. Finally, after a long and continuous freedom struggle, India achieved liberation from the British on 15 August 1947. This year we celebrate our 75th independence day. Let's discuss here some lesser-known facts about India's First Independence Day.
The British Government originally planned to hand over the administration by June 1948. But when Lord Mountbatten took charge as the new Viceroy in February 1947, he postponed the plan a year ahead after Jinnah's partition demand. Finally, after a meeting with the major political parties, Mountbatten locked the date of August 15.

The independence of India was officially declared at midnight of 14/15 August. The Constituent Assembly session, which began at 11 pm on 14th August, was chaired by its President, Dr. Rajendra Prasad. Noted freedom fighter Sucheta Kriplani recited Vande Mataram, and then Dr. Rajendra Prasad delivered his presidential speech.

Then, Dr. S Radhakrishnan made his speech and moved for the freedom movement. It was followed by freedom fighter Hansa Mehta presenting the new national flag to the President. The session concluded following Sucheta Kriplani singing Sare Jahan Se Achcha and Jana Gana Mana

The ceremonies on 15th August started around 8 AM, with Pandit Nehru and his cabinet being sworn in. The roads were full of people celebrating independence.

On this day, Pandit Jawaharlal Nehru became the first prime minister of India. He gave his first speech in Parliament. Chinese, American and Dutch diplomats were present to commemorate the occasion.

The new Prime Minister and his cabinet took the oath from Chief Justice of the Federal Court, Justice Harilal Kania.

Jagjivan Ram was the only minister who was not present that day as he was recovering in hospital from the injuries suffered in a plane crash.

The Indian flag was hoisted on the central dome for the first time at around 10:30 AM.

A rainbow suddenly popped up on the horizon after a brief shower, and people couldn't help but notice the resemblance with the colors of the flag.

People in all states came out on the streets for celebrating independence. In Thiruvananthapuram, a bicycle rally took place with the tricolor.
'This blog post is part of the blog challenge 'Blogaberry Dazzle' hosted by Cindy D'Silva and Noor Anand Chawla.'