Wajah Tum Ho – Movie Review
Wajah Tum Ho Gives the Viewers Countless Wajah's Not to Watch It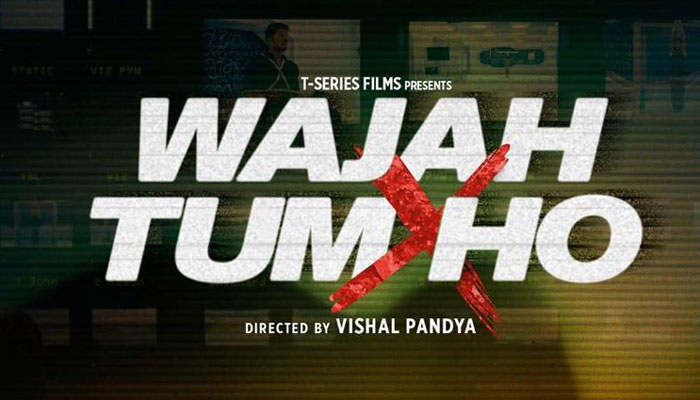 Movie: Wajah Tum Ho

Cast:  Sharman Joshi, Gurmeet Choudhary, Sana Khan, Rajneesh Duggal, Sherlyn Chopra, Prarthana Behere, Himanshu Malhotra

Director: Vishal Pandya

Genre: Erotic Crime Thriller

Rank: 2.0
Wajah Tum Ho has been openly promoted as an erotic thriller and hence has created quite a buzz. The movie, features Sharman Joshi, Gurmeet Choudhary, Sana Khan, Rajneesh Duggal, Sherlyn Chopra, Prarthana Behere, Himanshu Malhotra playing the main roles. It has been directed by Vishal Pandya, Hate Story 2 & 3 fame and has been released in theaters on 16th Dec 2016.
An unknown person hacks into the Global Channel Network and goes on to telecast the live murder of ACP Sarnaik. Inspector Kabir is handled the responsibility of solving the murder mystery and his prime suspect is the Network's owner Rahul Oberoi (Rajneesh Duggal). Siya (Sana Khan), who works as the legal head in Rahul's company, comes to his rescue and fights the case for him. In the courtroom she has to stand up against her boyfriend (Gurmeet Choudhary), who is the layer for the state. Meanwhile, another murder in committed in the same manner and telecast live on the same channel, which leads Kabir to look at other aspects of the case. It soon becomes clear that Rahul is going to be the next victim, but will Kabir solve the case in time to save him and establish the connection between the three victims?
Wajah Tum Ho is thankfully not all about sex and skin show, but features some strong performances, by Sana Khan, Gurmeet Choudhary and of course Sharman Joshi. The chemistry between Sana & Gurmeet is mind blowing and despite the thin plot of the movie is one of its main highlights. However, despite its good music, the movie lacks the directorial finesse to make a worthwhile.  Overall, Wajah Tum Ho is not a movie which people cannot do without watching and IndiaCafe24 gives it a rating of 2.0 stars.
Reviewed By Meetu