Sultan – Movie Review
Salman Gives The Most Candid and Realistic Performance Till Date In Sultan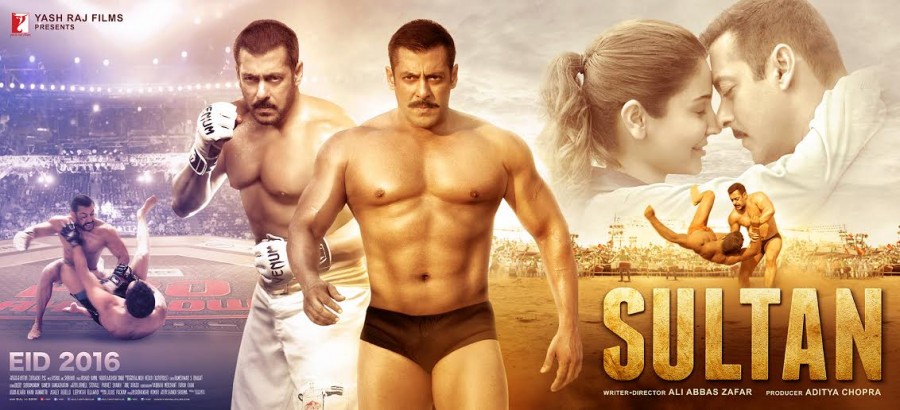 Movie: Sultan

Cast:  Salman Khan, Randeep Hooda, Anushka Sharma, Amit Sadh, Marco Zaror

Director: Ali Abbas Zaffar

Genre: Sports Drama

Rank: 4.0
Sultan is one of the most awaited movies of 2016 especially since it showcases superstar Salman Khan in a never before seen avatar. In addition to the superstar, the movie also features Randeep Hooda, Anushka Sharma, Amit Sadh and Marco Zaror in the main roles. The movie, which has been directed by Ali Abbas Zaffar of Gunday fame, was finally released in theatres on 6th July 2016.
Sultan Ali Khan (Salman Khan), a wrestler from Haryana, cherishes the dream of representing India in the Olympics and winning gold for his country. He meets and falls in love with Aarfa ( Anushka Sharma) who is also a wrestler and lives in the same village as Sultan. Even as the fates and aspirations of the two lovers and wrestlers intertwined, fate has something else in store for them. Sultan goes through an unexpected twist in life which breaks him down completely and makes him give up wrestling. However, does this end the journey for the passionate wrestler, who is still alive within Sultan or will he overcome all odds to emerge the champion in the game of life?
Sultan has everything that a movie needs to become successful at the box office. It has fairly good script which has been directed superbly by Ali Abbas Zaffar. Although it is an out and out Salman Khan movie, the other actors have also done great justice to their characters and deserve much praise. The music is also good enough and quite hummable. Even though the story takes a bit of time to evolve and Salman is not introduced in a typical opening scene, this surely is one movie which will leave the audiences amazed and craving for more. Sultan is a sure shot super hit movie that provides complete entertainment and Indiacafe24 gives it a rating of 4.0 stars.
Reviewed By Meetu