Raaz Reboot – Movie Review
Raaz Reboot Does Little To Revive The Franchise That Made The Masses Feel The Chills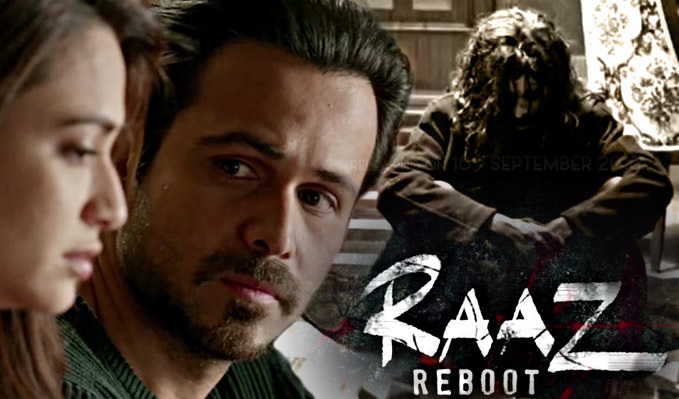 Movie: Raaz Reboot

Cast:  Emraan Hashmi, Kriti Kharbanda, Gaurav Arora, Madhu Anand Chandhock

Director: Vikram Bhatt

Genre: Romance Thriller

Rank: 3.0
Raaz Reboot is the fourth installment in the series of Raaz films and is believed to bring back the horror and chill factor that seemed to have somehow vanished from the previous movies. The movie, which stars Emraan Hashmi, Kriti Kharbanda Gaurav Arora, Madhu Anand Chandhock was shot in Romania, which seems to be perfect location choice, given its association with Dracula.  The movie has been directed by Vikram Bhatt and has been released in theatres across the globe on 16th Sep 2016.
Shaina (Kriti Kharbanda) moves to Romania along with her husband Rehan(Gaurav Arora), after he gets a better career opportunity in the country.  However, as the couple starts a new life in their new home, things start becoming weird between the two, with Rehan moving away from Shaina and refusing to get intimate with her. As Shaina struggles to keep her marriage working, she feels the presence of another soul in the house, but sadly Rehan refuses to believe her. To complicate matters further, she comes across Aditya (Emraan Hashmi), her former boyfriend, who claims to know the things Shaina is experiencing and why.
Raaz Reboot does not exactly have anything new to offer to the audiences as it uses the same typical methods to create a sense of horror. The only plus point is the choice of location, which Vikram Bhatt has exploited perfectly well to create that eerie feeling. As for the performances, Kriti and Gaurav do not disappoint although they could have done much better. Emran is surely the best performer and comes across as the most mature of the lead cast, which is not really surprising giving his long association with the brand. Overall, Raaz Reboot is an average movie that can work as a good timepass  and IndiaCafe24 gives it a rating of 3.0 stars.
Reviewed By M . Nadir