Wild Card 3 By Asfiya Rahman – A Book That Leaves Readers With A Pleasant Smile
Wild Card 3 By Asfiya Rahman – A Book That Leaves Readers With A Pleasant Smile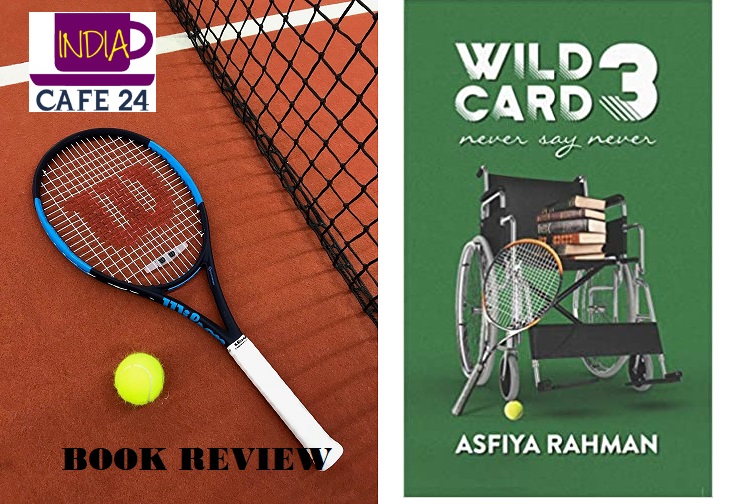 Publisher: Half Baked Beans

Publication Year: 2020

ASIN : B08HDDB6GS

Pages: 137

Rating: 4.0 on 5
Wild Card 3 is the third and final book of the Wild Card series penned by Asfiya Rahman and around the sport of tennis. Having reviewed the first two books, I found them both to be quite inspiring and exciting and hence was possessed by the idea of reading the third book. Once I got the book, I could tell that it would prove to a perfect culmination to a wonderful series.
Wild Card Book Review: Click Here
10 years after Karan Mehrotra's Wimbledon victory, his daughter young adult daughter, Roshni is about to start college. Being born a paraplegic, Roshni has come to recognize her wheelchair as an integral aspect of her personality. However, as she steps into the real world, she comes to face the challenges and struggles of living the life of a differently-abled person. It is then that Roshni realizes that her passion for tennis is her true destiny, but she still feels bogged down by her insecurities. How Roshni overcomes her fears and how her father and her uncle's family help her forms the rest of the story.
Wild Card 2 Book Review: Click Here
The best thing about Wild Card 3 is that it brings to fore the struggles of being a Paralympic. It also highlights that fact that no goal is impossible to achieve with a never say die attitude and confidence in one's dreams and abilities. I truly want to applaud Asfiya for creating an entire series that motivates readers through realistic and relatable tales.