Wild Card By Asfiya Rahman – A Captivating Story That Is Also Inspirational
Wild Card By Asfiya Rahman – A Captivating Story That Is Also Inspirational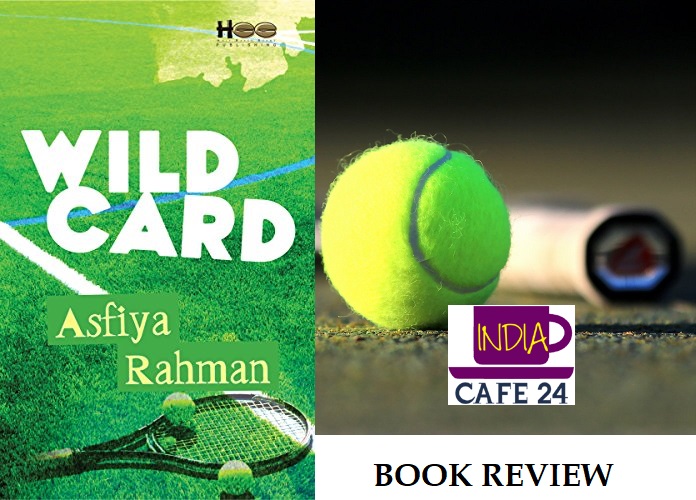 Publisher: Half Baked Beans

Publication Year: 2016 (First Edition)

ISBN-10: 9384315427

ISBN-13: 978-9384315429

Pages: 170

Rating: 4.0 on 5
Books are considered to be readers' best friends as they not only entertain them but also inspire and guide them. Recently I stumbled across one such book and I simply could not restrain myself from sharing its review. The book titled, Wild Card and penned by Asfiya Rahman, is a perfect read for people who might be bogged down by the challenges of life.
Karan Mehrotra, a shinning tennis star poised to win the Wimbledon,  loses all interest in the game when struck by personal tragedy. His pregnant wife Riya, meets with a terrible accident and dies immediately after giving birth to their paraplegic daughter Roshni. Overwhelmed by grief, Karan gives up his Wimbledon dream and dedicates his life to take care of Roshni. Then one day, eight-year-old Roshni learns the truth about her champion father and makes it her mission in life to restore him to his former glory and fame. Despite his initial reluctance to the idea of taking up tennis again, Karan finally relents to fulfill the wishes of his dear daughter.
I found the book to be quite inspirational and reflective of the fact that life is full of opportunities only if one chooses to recognize them. Its heartwarming plotline and lucid writing style combined with its simple language and expressions make for an interesting read. The integration of sports, life, and relationships further enhances the interest of the readers in the book.
Wild Card by Asfiya Rahman
My rating: 4 of 5 stars
I found the book to be quite inspirational and reflective of the fact that life is full of opportunities only if one chooses to recognize them. Its heartwarming plotline and lucid writing style combined with its simple language and expressions make for an interesting read. The integration of sports, life, and relationships further enhances the interest of the readers in the book.
Full review: https://www.indiacafe24.com/book-revi…