Wild Card 2 By Asfiya Rahman – An Equally Exciting And Inspiring Sequel To Wild Card
Wild Card 2 By Asfiya Rahman – An Equally Exciting And Inspiring Sequel To Wild Card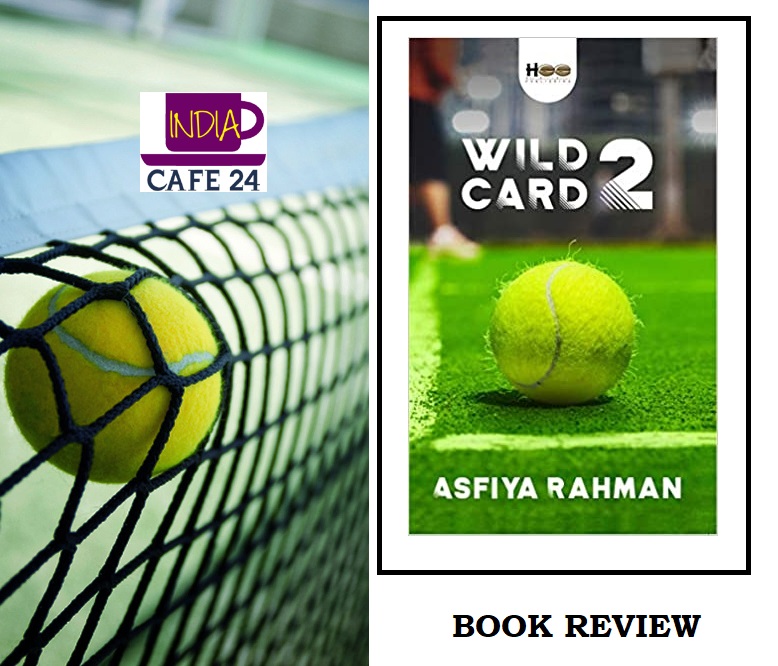 Publisher: Half Baked Beans

Publication Year: 2019

ISBN-10: 9384315826

ISBN-13: 978- 9384315825

Rating: 4.0 on 5
Having reviewed the first Wild Card book by Asfiya Rahman, I was delighted to know about her second book in the series. I searched for Wild Card 2 and just after reading its blurb became excited to read and review it. Just like the first book in the series, Wild Card 2 is also themed around sports, which is another aspect that attracted me towards the book. So I ordered the novel and started reading it in earnest.
Karan Mehrotra's phenomenal performance at Wimbledon greatly inspires another young tennis player, Tahira Rizvi. She is a part of Karan's attempt and on her return to India, considers the idea of building her career as a professional player. However, she is bogged down by her doubts about if she might not have made the decision too late in life and also about whether her family and friends will support her. She is also bothered as to how her boyfriend and Karan's friend, Vikram will react to her decision. Whether or not Tahira can turn her dream into reality forms the rest of the story.
Wild Card Book Review: Click Here
With Wild Card 2, Asfiya Rahman has once again proved that she is an excellent storyteller and can combine different themes effortlessly and interestingly.  Although the plot is unnecessarily stretched in some places, the book still makes for a good reading experience. I particularly loved the ending of the book, a perfect culmination of Tahira's struggles.
WILD CARD 2 by Asfiya Rahman
My rating: 4 of 5 stars
I found the book to be quite inspirational and reflective of the fact that life is full of opportunities only if one chooses to recognize them. Its heartwarming plotline and lucid writing style combined with its simple language and expressions make for an interesting read. The integration of sports, life, and relationships further enhances the interest of the readers in the book.
Full Review: https://www.indiacafe24.com/book-revi…