Dentistry to Novel- The Journey Of Author Bhagyashree Khobrekar
Indicafe24.com  this time introducing  a young talent from medical sector who decided to showcase her other talent in the world of writing. Yes, we are talking about very talented Bhagyashree Khobrekar. Check out the session to know her closely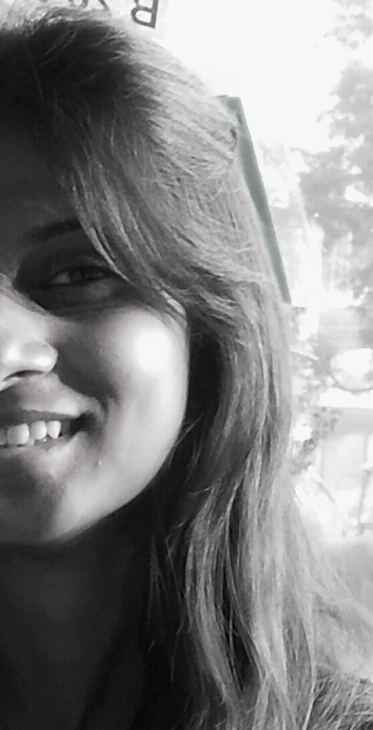 Thank you so much for being with us. Before we start off with the questions about your book, may we know for our readers a little bit of your background?
Ans: My warm thank you to India cafe for giving me this opportunity of being interviewed on this platform. To start with, I am a medical professional, still into studies in the fields of Dentistry. I am born & bought up in Mumbai & have a sweet family of three. I am the only one child to my parents, BUT "Not a Pampered One!" 24 years of my life have gifted me many titles from people, like 'A school all-rounder', 'Good sportsperson', 'Well trained classical dancer', Best actor', 'Passionate writer & speaker as well'.
 As a person I am free to talk with, caring & an emotional fool sometimes…but at times Short tempered too. To sum up, as my mother defines me, "JACK OF ALL TRADES".
 A novel on relationship from your pen to start with, how did this all come from?
Ans: It can be quite surprising, but, I was keen about knowing what relationships, emotions, feelings actually mean, right from the age of ten. Slowly after that I started quoting down my thoughts in diaries. Then I began receiving awards for the same from Honorary people. During my college & university life, I came across many of my friends' experiences which used to end up with 'No solution to this problem'. I thought deep about it & finally realized, whether it be any relation of our life, we don't get a way out of troubles if our emotions remain unspoken & that exactly made me pile up my thoughts in my Debut Novel.
 Who is the inspiration of your life?
Ans: Since I belong to two varied fields which don't have connection to each other by any chance, there are two important people who have inspired me to become the person I am today. My father, Mr. Dinkar Vasant Khobrekar, who is a perfect example to depict what 'down to earth simplicity' means,
​especially after being a supertalented person; & none other than Mr. Chetan Bhagat, who is my first & last inspiration when it comes to writing.
 There have been a wide array of novels & literary works that have dealt with the intricacies of relationship, which of them are your favorite?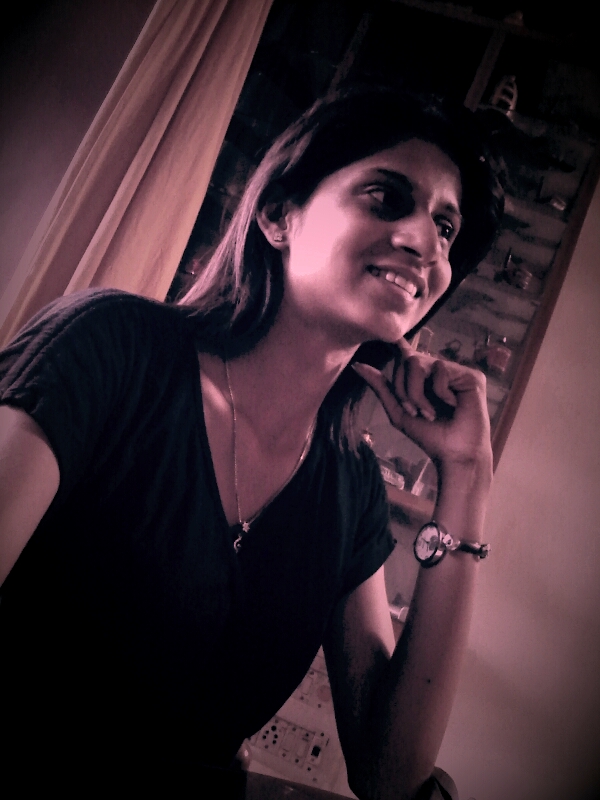 Ans: To be very frank, I am not a good reader, but yes, if my mind genuinely takes me up to any novel in the bookstore, I definitely read it whole-heartedly. Some of my favorites are 2 STATES-The story of my marriage & REVOLUTION 2020-Love ambition corruption by Chetan Bhagat, THE OPPOSITE OF LONELINESS by Marina Kaegan & OH SHIT! NOT AGAIN by Mandar Kokate.
 Different authors have focused on different genre & aspects of relationships in their literary work, what may we find in your work?
Ans: My story has friendship, love as well as parenting. But the highlighted issue is about the difficulties arising in them. When we land up in trouble, we find out some solution for it, but I want all the youngsters & their parents to rethink about "Where the problem exactly started from". My work though is a general fiction, will always want all the readers to sense that Special Emotion which unnecessarily is left hidden behind depression, failures, loneliness & what not.
How did you construct the plot of your upcoming novel "The Unspoken Emotions for Lifetime"?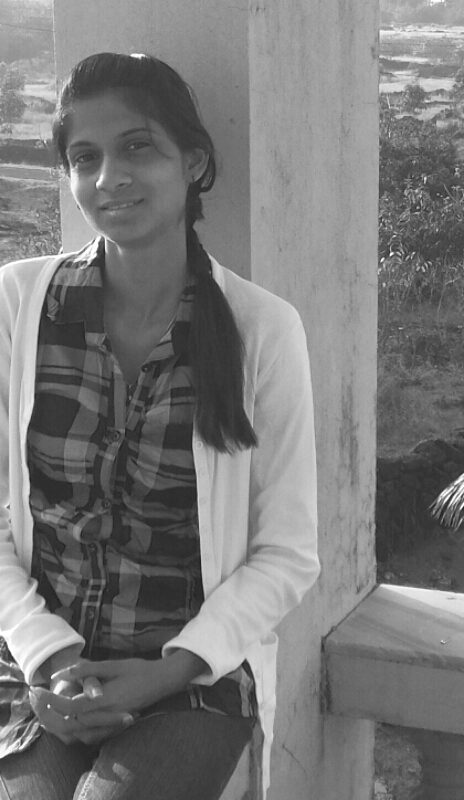 Ans: It took me complete 365 days to set up a story, the characters in it & a perfect title. I jotted down all the experiences I had heard & ofcourse some which I had myself gone through & framed a story out of it. It actually had to be a self help book but to make it slightly dramatic, I reversed it into a story format.
You are a doctor by profession then how you managed allot time for penning down a novel?
Ans: For me, good thoughts & good intentions is all that is required for writing. Emotions blended with a couple of writing skills is the key ingredient of all writers. Being a medical professional all I can say is that my Central Nervous System & my Cardiovascular System allowed me to write easily along with studies. Since, its my passion, I hardly remember if I had to take out special time for framing the novel.
Who are your target readers?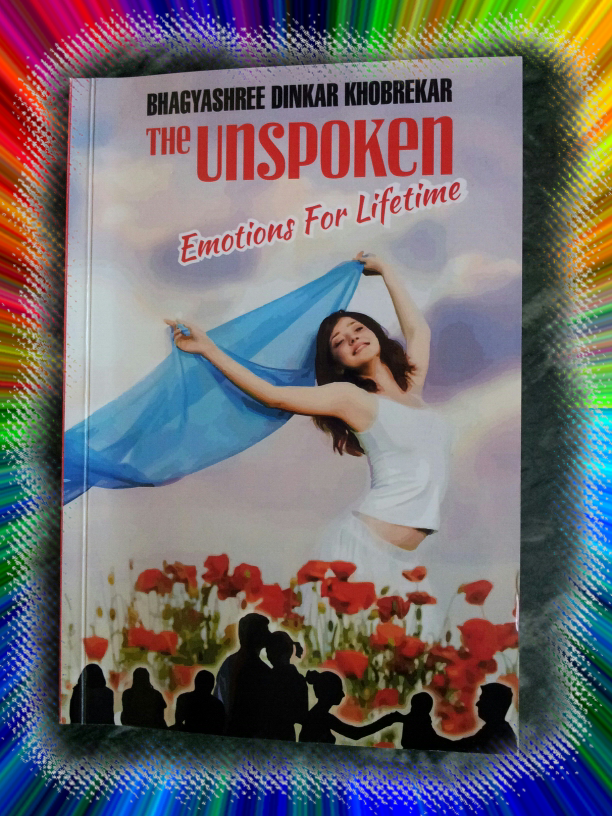 Ans: Good question. My story targets youngsters & their parents. This is because, having crush, first time love, rejections, jealousy, loneliness is something that goes towards youngsters & precautions, restrictions, experiences & care goes to the side of parents. Now I want both the parties to step into each others shoes & avoid misunderstandings. I don't want to go against something that is called a 'Generation Gap'. I am just focusing on EMOTIONS which are been left behind in this world of competition, fast life or whatever you call it.
May we get the sneak peak of the story of the book?
Ans: Yes, definitely. The first part of the book has a story revolving around a girl named Saakshi. Through the book she introduces us to her best friend Priya, her love Sushant, her friends Varun & Ridhima, her brother Subhash & her parents. One out of these has hurted her to such an extent that it makes a major turn over in her life & finally her emotions remain unspoken for some reason that you would get to know as you go through the story.
The second part of the book has some aspects that are discussed from psychology point of view. Beautiful relations when are affected by jealousy & mistrust, always tend to make emotions wrapped in mind & I am here in the world of authors to take everyone along to bring out these emotions that were till date left UNSPOKEN!
Being an author means taking the elements of observation into writings. What is your view about modern day relationships?
Ans: I am a bit against the statement 'Pyaar kiya to darna kya' especially when your pyaar starts at the age of 14, 15 now-a-days & is quite baseless. I have come across many young couples, who are couples just for some intentions. There are some who worship relations as they should be & preserve them for lifetime. So, 'chand sitare tod lana', 'taj mahal banana', is something I don't believe in as far as love relations are concerned. To talk about family relations, I think even they are on their way of devastation. I may sound harsh, but we have to take out time for each other, understand each other & feel for each other because that is the need of the hour in this fast pace world.
 Budding writers face a lot of trouble in finding publishers. How did you find your publisher for this book? Was it too hard?
Ans: If budding writers face problem of finding publishers, I don't fall into their category. As far as we talk about the publishers, I am the luckiest person on this planet to have Leadstart Publishing for my novel. Call it destiny or my luck, when I was ready with the rough sketch of my novel, I immediately contacted Leadstart & inspite of being a debut writer I got such a wonderful response! Right from the senior exsiquitive editor, to editor, to design editor, to marketing team, to the relationship manager, everyone was absolutely helpful. The only link that took me to Leadstart was "Ajaya" the book which i had heard a lot about.
Which of the characters from your favored novels are interesting for you?
Ans: I think will go with Chetan's wife in 2 states, Raj in Oh shit! Not again & definitely Saakshi in The Unspoken Emotions for Lifetime.
Apart from writing, do you have other passions?
Ans: Yes. I am a trained Bharatnatyam dancer. I have been awarded in many inter-school competitions & also I have been to Europe for an International Group Dance competition merely at the age of 11. Besides that I am very fond of soothing music & Jagjit Singh's gazhals. I quote poems, two of which have already been published by Mohiniraj Publications.
What are your plans for coming time?
Ans: After Dentistry, I am planning to move towards clinical psychology for my further studies. Would love to research in that field that can help solve some problems in life. Besides that, with so many good readers around, who would not love to continue writing. So, also planning to get something new that has already started to get quoted down on papers.
Who is your favorite: Dr. Bhagyashree Khobrekar or Author Bhagyashree Khobrekar?
 Ans: Hahahah..! The question gets a huge molar to molar smile on my face. Hmm..I think when I help someone by any means & I come back home & look into the mirror, the satisfactory reflection of myself what I get to see is MY FAVORITE, then be it a helping hand as a Doctor or as an Author.
I am proud, privileged & thankful to GOD for making me capable to be a combination of both…!
   "But still for somebody's special EMOTIONS i would go with Dr.Bhagyashree…"