Meeting The Talented Astrologer-Upma Shrivastava
One of the divine sciences in this world is Astrology. This time we managed to meet one of the eminent astrologers in India Mrs. Upma Shrivastava. Enjoy the session with this talented lady.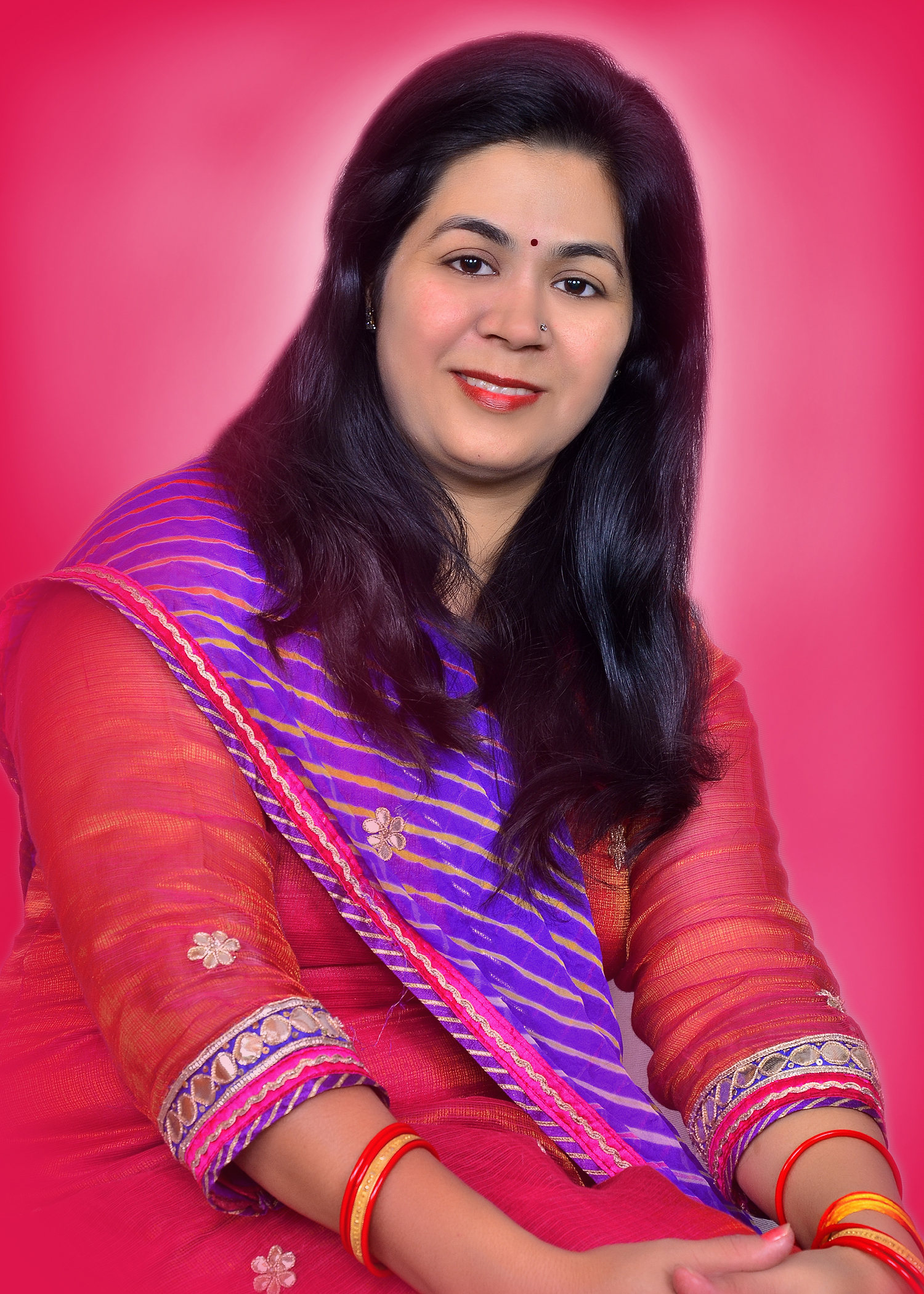 1) Before we start of the session, we request you to introduce yourself to our readers who will love to know about a talent like you. Say something about your background and you as a person.
 Upma Shrivastava is fondly called Ma Upma by her clients spread across the world. Upma believes in giving astrological and vastu remedies for life problems. She has been practicing astrology and vastu for the last 12 years and has helped thousands of persons achieve their dreams and overcome their life problems. Unlike many astrologers who believe that whatever is destined cannot be changed, Ma Upma believes that an astrologer's job is incomplete if she just predicts what is to happen without suggesting means to accelerate the fulfillment of client's desires or prevent an untoward happening.
She has been conferred with the prestigious " Jyotish Shastracharya and Jyotish Rishi " for excellence in Astrology, and Vaastu Ratna.
As a spiritually gifted soul, she is a natural mystic. Her deep knowledge of Astrology is complemented by her expertise in Vaastu, as well as Numerology and enhanced by her para-psychic abilities gained through her Reiki Meditations.
As an astrologer with a modern outlook, Ma Upma is known to explain astrology in simplified terms to enable a layperson understand these sciences in a pure rational, logical and scientific manner.
She has been blessed by the divine to be able to interpret the future accurately and precisely. There have been a number of times when she has been able to predict with utmost accuracy just by analyzing the time at which the client has approached her. She goes to the depths of her remarkable astrological skills to understand the individual, their dreams, desires, shortcomings and potential.
You can also heal your problems under her expert guidance and remedies.
2) How astrology came into your life and how you planned to take it off a step further to help people with your knowledge in this field?
About twelve years back, when Upma was not yet an astrologer, a so-called reputed astrologer predicted that her husband will get into a lot of troubles in his career and that basically his good times are over. This created a lot of anxiety in their lives for about a fortnight till they met another reputed engineer turned astrologer who suggested some effective remedies and dispelled the fears. He also explained that about 50-70% of problems due to planets are curable by remedies. Seeing the psychological effect of wrong astrological advise, she decided to learn astrology to its fullest and each day is a new learning experience for her since then. The engineer-turned-astrologer became her first guru.
3) How effective is Vastu in changing the life pattern of a person as per you?
Vastu is the invocation of environmental luck in your life. The planetary influence, environmental influence (the place where we live and work) and self-efforts are three factors which shape one's destiny. I use Vastu as a remedial measure to balance the ill effects of afflicted planets and their malefic influence. For example, in a client's horoscope if Jupiter is placed in a debilitation sign most likely his prayer room will be in and around South West. Changing the location of prayer room will negate the malefic effects of Jupiter in this case.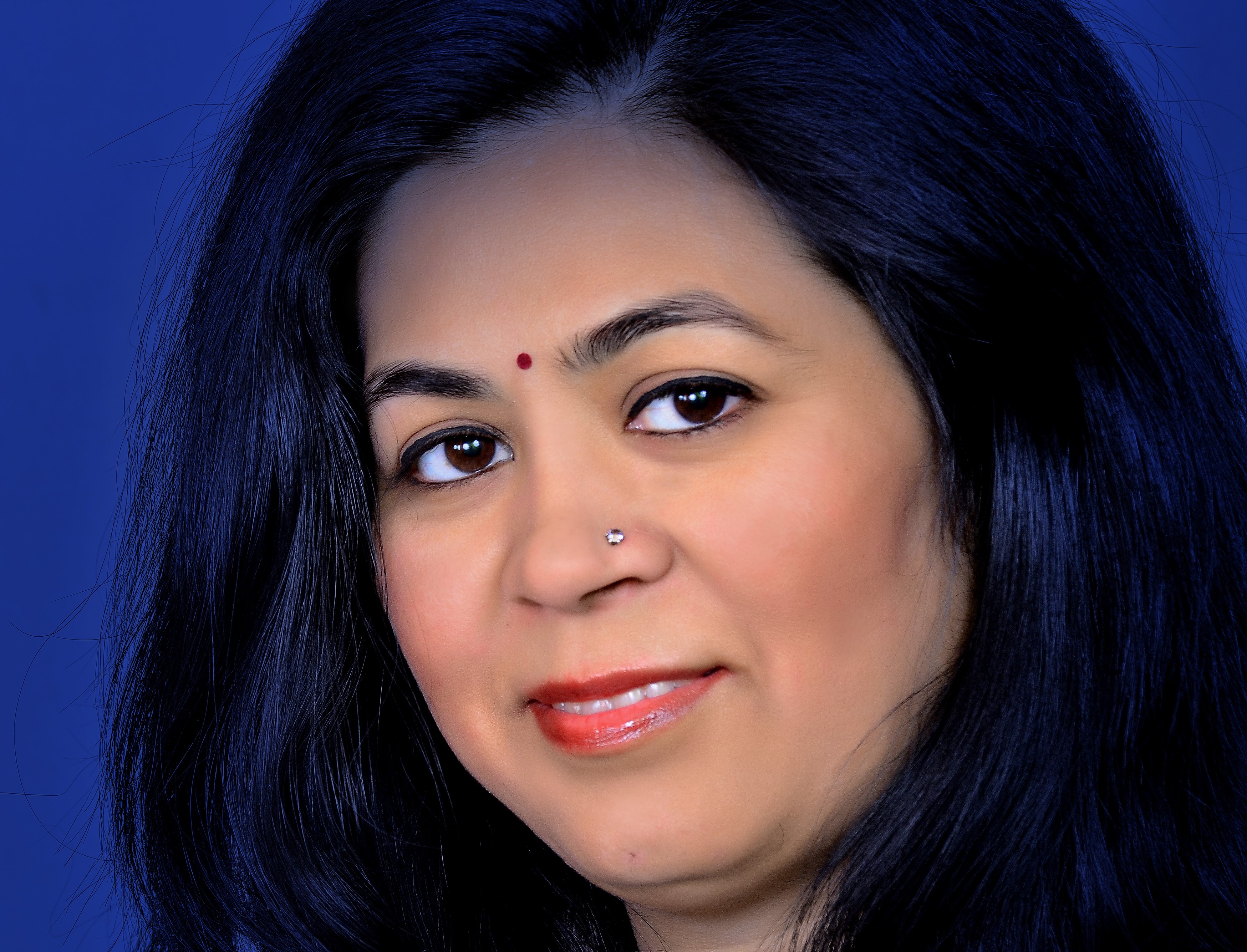 4) What exactly is Reiki Meditation and what sort of benefit it can offer to modify the life of a person?
Reiki and Meditation works for the healing of all aspects of life. We are surrounded by positive and negative thought pattern, anxiety of future, emotional imbalance in family and security in materialistic world. By healing the root cause of these issues through Reiki and Meditation the life of a person fills with cheer and blossoms with success.
5) Who encouraged you to enter this world of secret science?
My family, especially my husband encouraged me to step in the world of secret science. Many times in past, whatever I said to him he found it to be true, he understood my psychic abilities and to channelize them Astrology is the first step to take.
6) Who is your Guru?
The supreme divine energy Lord Shiva is my Guru as I belong to Mahakaaleshwer ki nagri Ujjain.   Several experts have guided and trained me in the last twelve years on different aspects of astrology and other secret sciences.
7) How does it feel when you notice that your reading and advice to any of your client changed their life in a positive way?
First of all, I give thanks to my Guru, as with their divine help only the life of my clients take the path of achievements of success and enrichment in a positive way. It fills me with more gratitude towards the lord and encourages me to motivate humanity for spiritual energy.
8) Being an expert on this secret science, can you please give an idea as why a good percentage of population don't believe in astrology? What as per you are the reasons behind that?
Astrology in itself is complete at all levels but to understand it thoroughly and do the predictions is possible only by the grace of divine energy. In last few years with the support of media, astrology got much fame and many novice astrologers appeared who work like quacks, some of them declare themselves as experts after reading a book and without any experience and research. It is experience with such astrologers that many people do not believe in astrology. Moreover, I have seen that when life is good people think that astrology is a superstition. It is only as a reaction to bad times that people go to astrologers as a last resort. When they get experience with a true astrologer they convert from non-believers to believers.
9) Can we actually forecast the true picture about the expected life events in a person's life?
Yes, if birth details are accurate it is possible to forecast the expected life events. At the time of birth, we are able to say about his/her career, marriage, health and other essential life events.
10) Say Something about Indus guru and what are your plans with it?
Indusguru is a gift to me from my husband in my path of achievements to stay connected with my clients. It is my dream to make Indusguru larger than life.
In near future we are planning to make Indusguru Research and healing organisation (IRHO), which will work on practical day to day life issues and remedies to heal them.
Remedies will be based on the person's country, era and environment for e.g. We are living in Northern hemisphere, the rules applicable here will not give same good result to person living in other hemisphere.
11) We all know that there are many such people present in this world who are misusing their knowledge of astrology to fill their pocket. Being a true astrologer what do you feel we can do to stop such people from malpractice?
Being a true astrologer, I feel by working together and spreading the accurate approach towards astrology, it may be in the field of learning or advice, we can stop people who are doing malpractice. However, I do not believe that astrology is for charity and astrologers should be paid their due fees as one pays a doctor, an architect or lawyer.
12) What are your other passions in life?
Traveling, acquiring knowledge about different places and listening music are my other passions.
13) Biggest compliment so far received by you?
Encouraging and enriching words of my clients are the biggest compliment for me.
Upma Srivastava is one of the best astrologers I have ever met in my life. She is one who has given very accurate predictions and is ready to listen to you patiently and provide best of remedies. Her study in astrology is deep and whenever you are facing a problem or need some astrological solution she is just a phone call away. I remember when I had lost all hopes because of a down fall in my career she was confident that it was just a short phase and I would go back to my previous employer in November 2011 and it actually happened. I now always consult her before taking any big step in life.
Regards
Ashish Khandalkar
" As a Spiritualist and a meditator for several years had a little knowledge of the Benefits and effects of Planets and Stars. With this knowledge and understanding i found Upma's predictions based on the birth chart was indepth and with clarity. The best part i feel is the remedies she suggests which are more scientific,logical , Psychological and more spiritual.
As the whole universe is a one being. The totality supplies when the Fraction demands. Her remedies are more based on this.
I would like to bless in the name of god for her service and the help to solve the problems by spiritual manners. "
Regards
Thiruvenkadam
I appreciate your in-depth knowledge of Astrology, Vastru Shastra and allied sciences. Your analysis and remedial advice have been perfect and we have found them very useful for us.
Best Wishes and regards
Mahajani
14) If anyone want to take your assistance for astrology/ Reiki/ Vastu from you where they need to contact you?
They can contact me through my Facebook page www.facebook.com/Indusguru or simply write me at astroupma@gmail.com to know details of services and fees. Fees can be deposited in my bank account in India or paid through Paypal.
15) In one line: Who is Upma?
Upma is your life guide who suggests "remedies that work"