Subrat Dutta Unabashed A Day Before His Release of 'Tevar'
Only a day before the release of 'Tevar' Subrat Dutta agreed to give an interview to me for India Cafe 24. Subrat Dutta is a very known face to those who have seen the television series "Kahani Munshi Premchand ki" directed by Gulzaar. Subrat came to the big screen with Rohit Shetty's Zameen and then carried on in different regional Hindi, Marathi and Bengali independent films such as Suman Mukhopadhyay's "Chaturanga" (in the role of much appreciated Sachish), in Kris Alin's "Antim Swash Sundar", Baromas, Madholaal Keep Walking, "Achin Pakhi", along with the Bollywood blockbusters such as Rakh Charitra, Tango Charlie or Roar (as Vira). I (Rudra Nath Chakraborty- RC) made the call and his deep voice carried on with his films, his understanding of the films and the industry.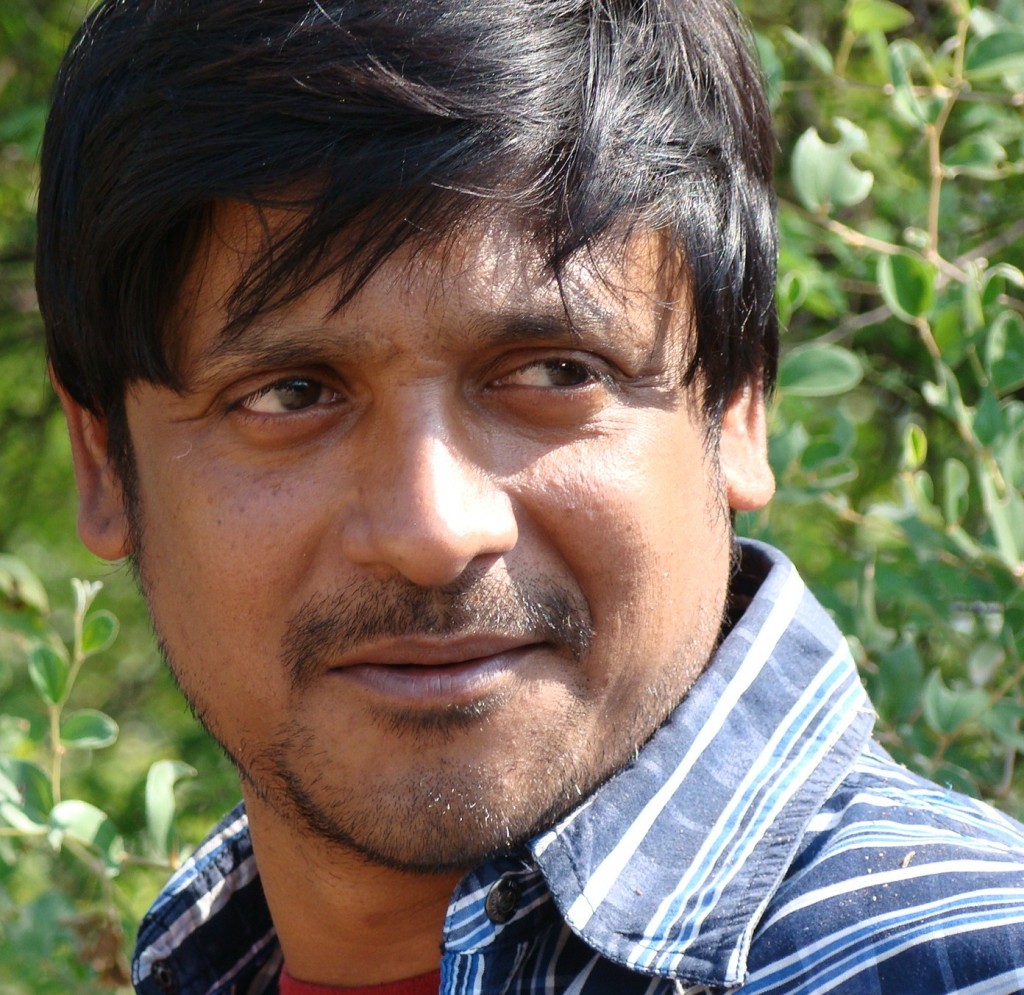 RC: Let's start with 'Tevar'. You are doing a very interesting part in this movie as we have heard and seen. What is your character exactly there?
Subrat: Before release all I can say is that it's a negative role, little bit colorful. Actually he is a 'bahubali' from Mathura. It is actually a story of Mathura-Agra, There I am against the main politician, played by Rajesh Sharma. I am basically with Manoj Bajpai in the film. The whole film is a journey and I think the viewers can know more once they visit the hall (sound of a chuckle), I should not reveal too much.
RC: We have seen you is a couple of negative roles and shady roles, the last being 'Vira' in Kamal Sadanah's Roar. Do you choose these roles to offer an element of shock and surprise to the viewers? I am asking in context of 'Tevar'.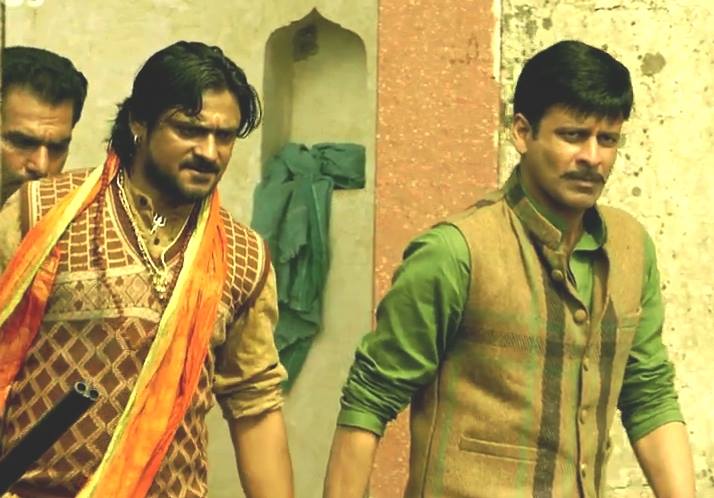 Subrat: In Hindi movies, I do both kinds of films, commercial and independent films. 'Tevar' definitely is a full-fledged so called 'commercial' movie which is made only to entertain the viewers. It does not carry any special message to the viewers like PK. It's made taking inspiration from 'Akkuru'. Let me clear out here, it is not a remake of 'Akkuru'. Now, when I approach a character in afim, such as Ak in Rakht Charitra or Major Puri is Zameen or Sachish in Chaturanga, I take the elements of the script underthe guidance of the director. I do not break myself like the superstars, instead I try to improve my acting skills.
RC: And what philosophy lies behind this process?
Subrat: Because I believe in the saying 'Acting comes from within, from honesty' (Bohot sachhai zaroori hai). There is no formula. I get my feedback from the viewers, as they get entertained or not. There lies my primary focus and philosophy. And today, I can guarantee you this, when people will witness the scenes of Sonakshi, Manoj ji and me or Manoj ji and me, where sometimes I am silent, sometimes I am is action, sometimes in dialogue, they will get entertained.
RC: What is your opinion of the director of 'Tevar', Amit Sharma?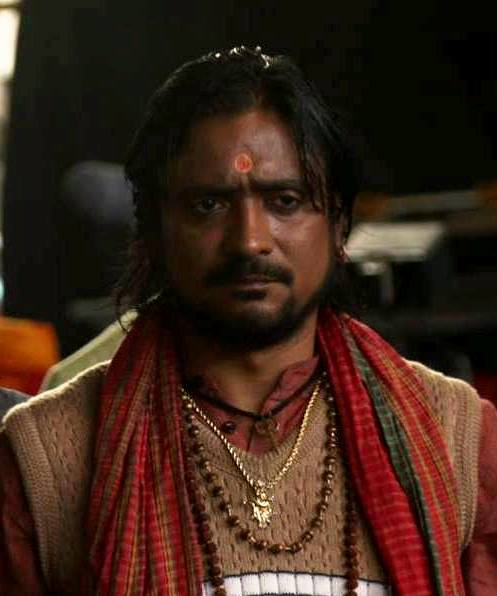 Subrat: See, the director, Amit Sharma, though it is his first film, he presented the content of the film in a very unique way. As you are aware, his Google advertisement is already widely appreciated all over the world. He always stresses on the organic relation of an actor in a particular situation rather than mere camera angles. Sometimes he shot the scenes entirely from the actor's point of view. I thing there lies his uniqueness. That is the USP of 'Tevar'.
RC: So you are saying that 'Tevar' is a film made on fully commercial structure?
Subrat: Like I said, it's a mainstream full-fledged Bollywood so called 'commercial' Movie.
RC: What is your take on Arjun Kapoor – Sonakshi Sinha Chemistry? Do you think it is helping the movie?
Subrat: See, every director – producer want to encash this chemistry between the hero and the heroine. Starting from the times of Amitabh Bachhan – Rekha till now, even at the times of Guru Dutt, It may be so that this chemistry is highlighted more to create a hype. But, I am not very sure how effective this is. However, I think this chemistry somehow connects some viewers with the films.
RC: You have always maintained a gradual progress into both Bollywood and independent films. Do you think that presently it is essential for an actor to take the shelter of the commercial films even when his heart goes with the independent ventures?
Subrat: We have to see this from the very end. There are multiplexes. And single cinema halls. According to one of the Prakash Jha's associates, so far we were successful in spreading our films through these multiplexes and single halls to only 10% of the total population. I have also from him that in the South, they still use those vans and white cloths to show Rajnikant's films. So, as I understand, there lies a problem in the demand and supply chain for the independent films. How much the Multiplexes will be fruitful and how much the people will be willing to go there is still under experimentations. The issues are yet to be answered. In Hyderabad there are about 3000 cinema halls, whereas in Bengal even 300 halls do not run well. Such is the state of the market.
RC: So this works as a lesson to you?
Subrat: As an actor, what I feel is that we have to be flexible enough to do independent films, acting in the lead roles or side roles along with the mainstream films. For example you can see Irrfan, how he is maintaining the balance between the Hollywood films and Bollywood films.
RC: So with Independent film you can't survive right?
Subrat: No, You cannot. You have to go for both if you long to act for 30-35 years I this industry like, Om Puri, Paresh Rawal or Nasir Sir, Amrish Puri, Amitabh Bachhan or even Mithun Chakraborty. Don't forget him doing 'Tahader Katha' and 'Disco Dancer' simultaneously. I we are little bit lucky that we got the multiplexes now. We can release the independent films there. Previously, these independence films, funded by NFDC or other government movie funding options, used to go to the festivals only and used to receive prizes. But now it has the option for public viewing in these multiplexes. And there are more issues too.
RC: Such as?
Subrat: As I have seen, in the regional film industries, such as in Bengal, the industry is in the hands of only a few people. I do not want to take names but these are the people, who control everything that very often stands a bar in the demand and supply process. On the other hand in Bollywood, one can get multiple options. Here you can see Directors such as Anurag Kashyap, Anurag Basu, Dibakar Banerjee, actors like Mithun Chakraborty, Shahrukh Khan coming here and surviving. This is really appreciable.
RC: But don't you think that these independent films ought to be shown more in the halls?
Subrat: I agree. The NFDC is funding the movies and the fund actually comes from the general people. But, very few of these movies are actually getting released. I have acted in a film for children, 'Kaphal' which is still not released. The film is still hovering in different festivals. But, the film is made for children and so the children should watch it. Now the NFDC should do any of the following, either they should release it or should spread through different media. Even they can show them to the schools! After all the money is the taxpayer's money! Nasir Saab told me he has his 28-30 movies stuck in the archives I also have a few… Therefore, as an actor or director it is important to lead this issue to the broader forum. What I mean is that if a film is not seen by the people it is meant for, then it loses its true worth. On the contrary, in Bollywood this demand and supply chain is properly maintained. This is what I like. Be it 'Tevar' or any other movie, this chain should be maintained.
RC: Thank you for your time. Wish You all the best for Tevar and its a great pleasure for Indiacafe24 to have you for this session