Ashwin Asokan – The Melody And Rhythm Of His Guitar
Dedication, Rhythm and love for music when combined together give birth to a musical talent. Ashwin Asokan is one such talent of India who is spreading the melody of music with his guitar. We had a chit chat session with this star. Check out what he said……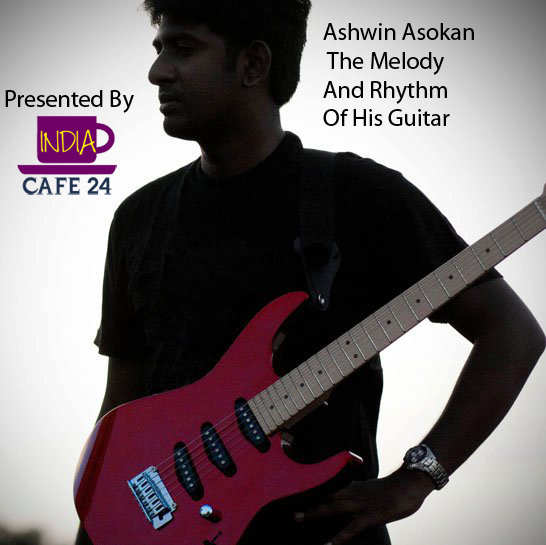 Welcome to  Indiacafe24.com . We are happy to have you with us Ashwin . Ashwin will request you to give a short intro about you, your family and your education?
Thank you, Indiacafe24 for this opportunity!
I am the only son to my loving parents. I was born and raised in Madurai, Tamilnadu. My father used to run a family business, but is retired now and my mother is a home-maker. I completed my B.Tech in Industrial Biotechnology from MEPCO Schlenk Engineering College, Sivakasi, Tamilnadu.
From whom you got the training or say lesson of playing guitar in your early days?
I started learning guitar at the age of 7, from Mr.Born Singh; he was a great player/teacher and was only a few streets away from our home in Madurai.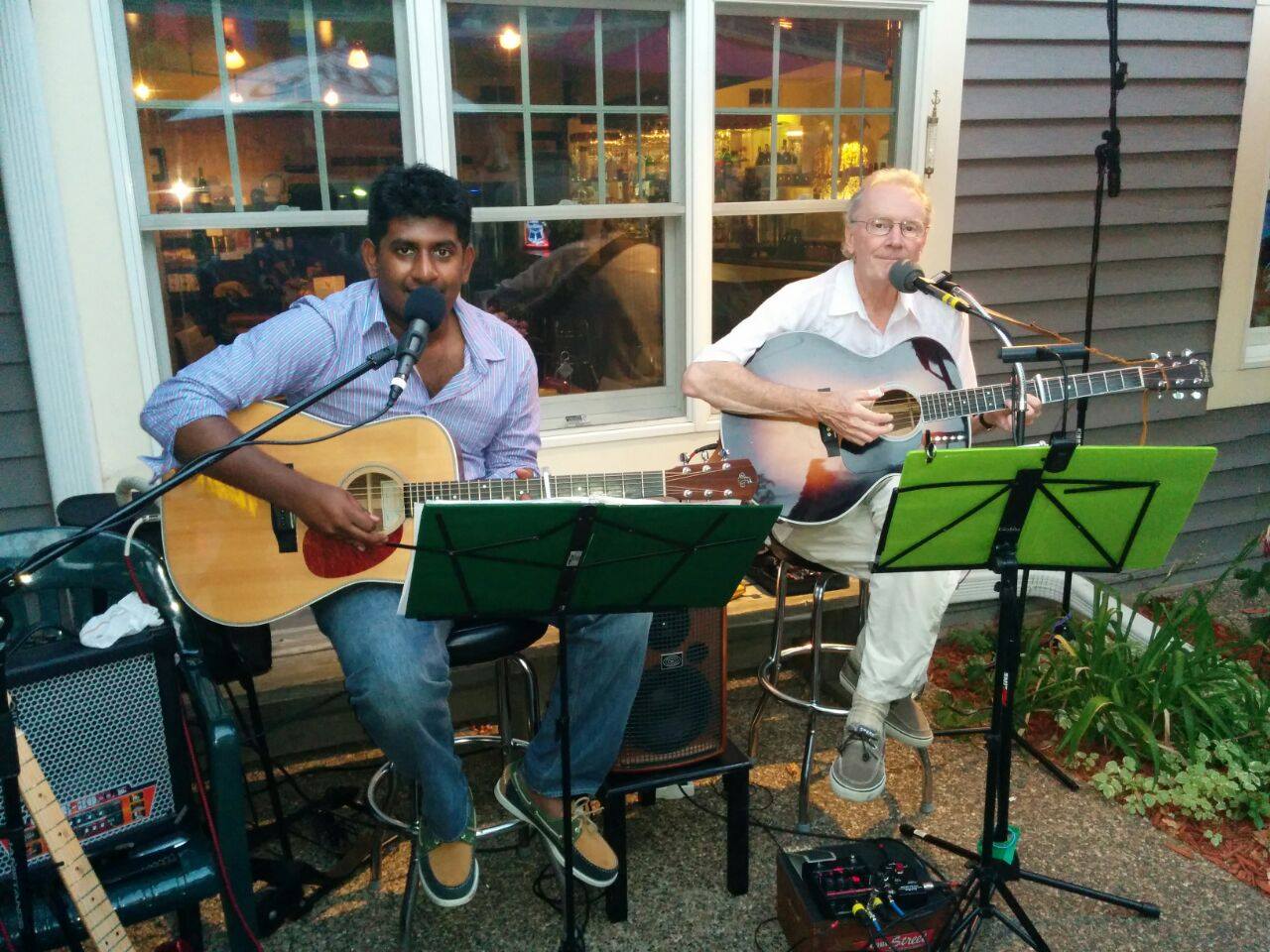 What style of guitar you love playing? There are different types of guitars available in market , which is the one you are using  while performing?
My personal favorite is the acoustic guitar. Currently, the one that I use for performances and recordings is a "Augustino Lo'Prinzi" model.
How difficult is playing Indian classical music on guitar in comparison to other forms of music?
The nuances and intricacies pertaining to our Indian classical music are immense and beautiful. So it is a two-step process, first is to have a strong fundamental understanding of classical music and secondly is the effort to translate it all exactly on to the lengthy fret board of the guitar J I am still in the learning process when it comes to this arena.
5. Say something about your present guru Mr.Prasanna? How is the journey so far with him and exactly what variations you are learning from him?
 He is the most versatile and a phenomenal guitarist I have even seen. A very humble guru who is very inspiring and widely knowledgeable. His guitar interludes in many A.R.Rahman songs have served as a precursor to my guitar interests and curiosity since my childhood. It was a dream comes true for me when he gladly accepted me as his student 6 months ago. I have been learning Jazz, music appreciation, harmonization, Carnatic and blues from him. All these valuable lessons have improved my playing and music understanding skills.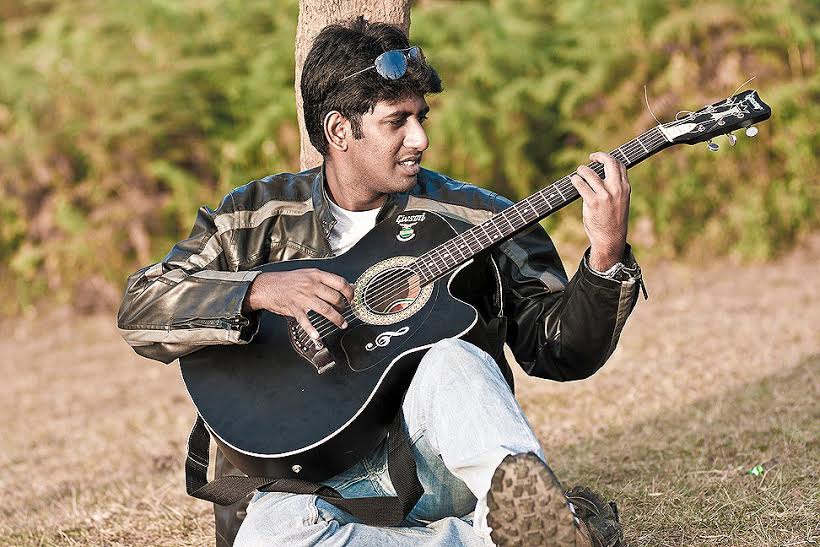 Establishing oneself in a creative field is not at all an easy task. What sort of barrier you faced to get this position in the creative world?
Agreed that establishing oneself is not an easy task. But all through my music journey, all my fellow musicians have always respected good talent. So when you prove yourself good and treat every musician with respect, that is all you need.
What other types of musical instruments you are good at?
I also play the keyboard, drums and melodica.
We came to know that you participated in many TV shows and competitions, so kindly put some light on the fact that how these shows and competitions are instrumental in giving a boost to any budding musical artists life?
Stage/TV shows and competitions are the platforms that an artist uses to showcase his/her talent and gain recognition. Irrespective of the scale of the show, be it playing to a few people in a coffee shop or performing in a wild arena, each applause and a single word of appreciation boosts the artist's morale to unforeseen levels and drives him/her to do better and give their best each time. Some TV shows rope in celebrity guests to judge and it proves as a gateway for the artist to get firsthand feedback from established musicians; if the performance is really good, one might even end up grabbing professional opportunities (you never know!)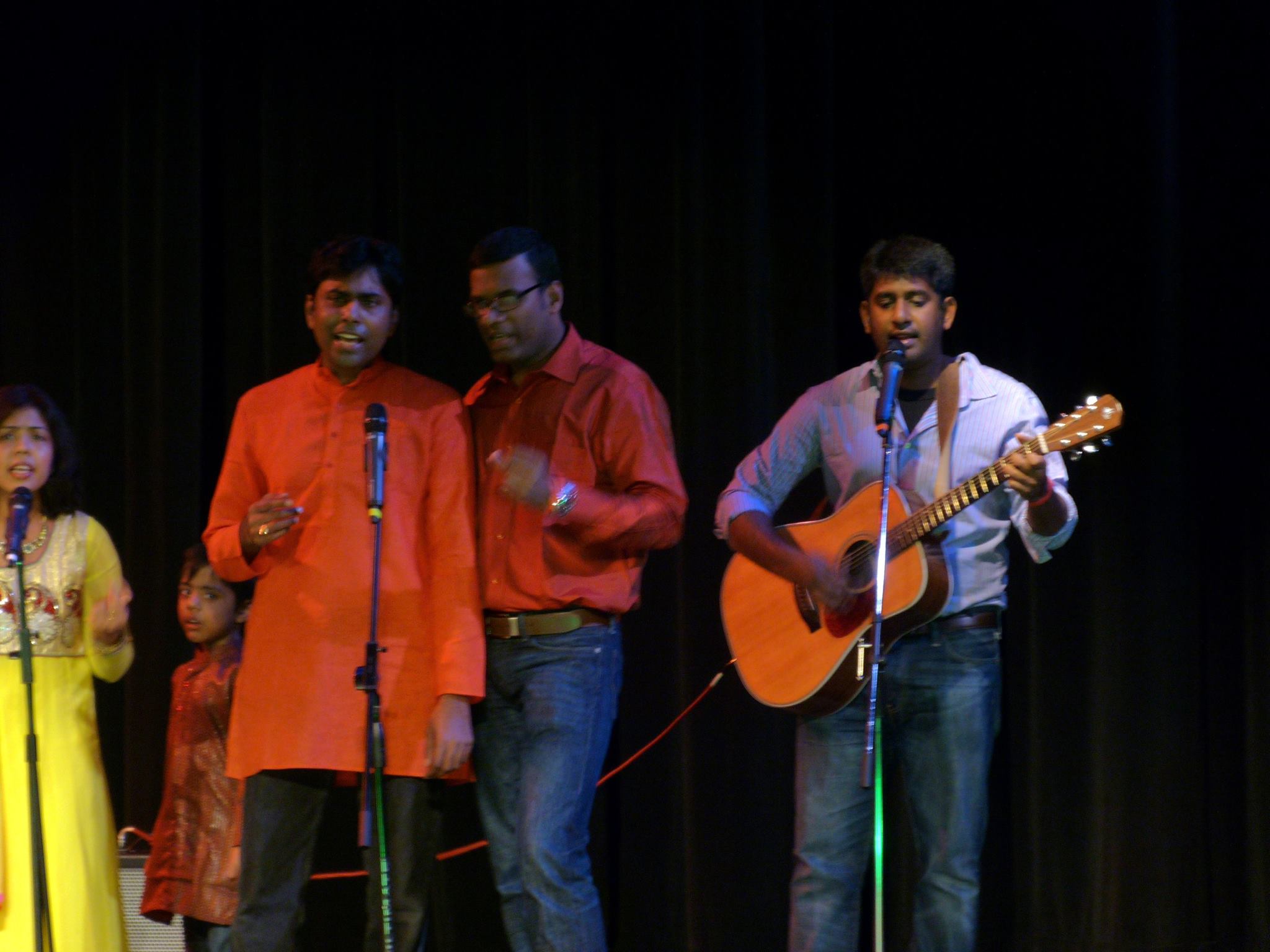 Who is the one who inspired you to establish yourself in this musical world?
Firstly, my parents who gave me freedom to be myself and pursue a musical journey. And secondly, my close-knit friends (I don't have to name them, they know who they are!) who constantly keep pushing me to achieve greater heights and stood by me all the time.
What you feel what percentage of young generation still prefer to go for traditional instrument learning in place of western instruments?
My perspective may not be holistic for answering this, since my sample size is limited to only the people that I know. A relatively large number of young folks are fancied by the idea of a western instrument like a guitar. I believe parents have a big part in determining the choice of a traditional or a western instrument for their kid's induction into music. But nowadays I see that kids are learning both western and traditional instruments simultaneously. Almost 40% of the kids who learn guitar from me, also learn Carnatic music or a traditional instrument  🙂
To see you grow step by step in this music world- What your parents tell about you?
My parents have been motivating and inspiring me in every step of my journey. They are proud of my achievements – big or small. They keep telling me that if music is what my heart desires, then I should go ahead and give my best to pursue it.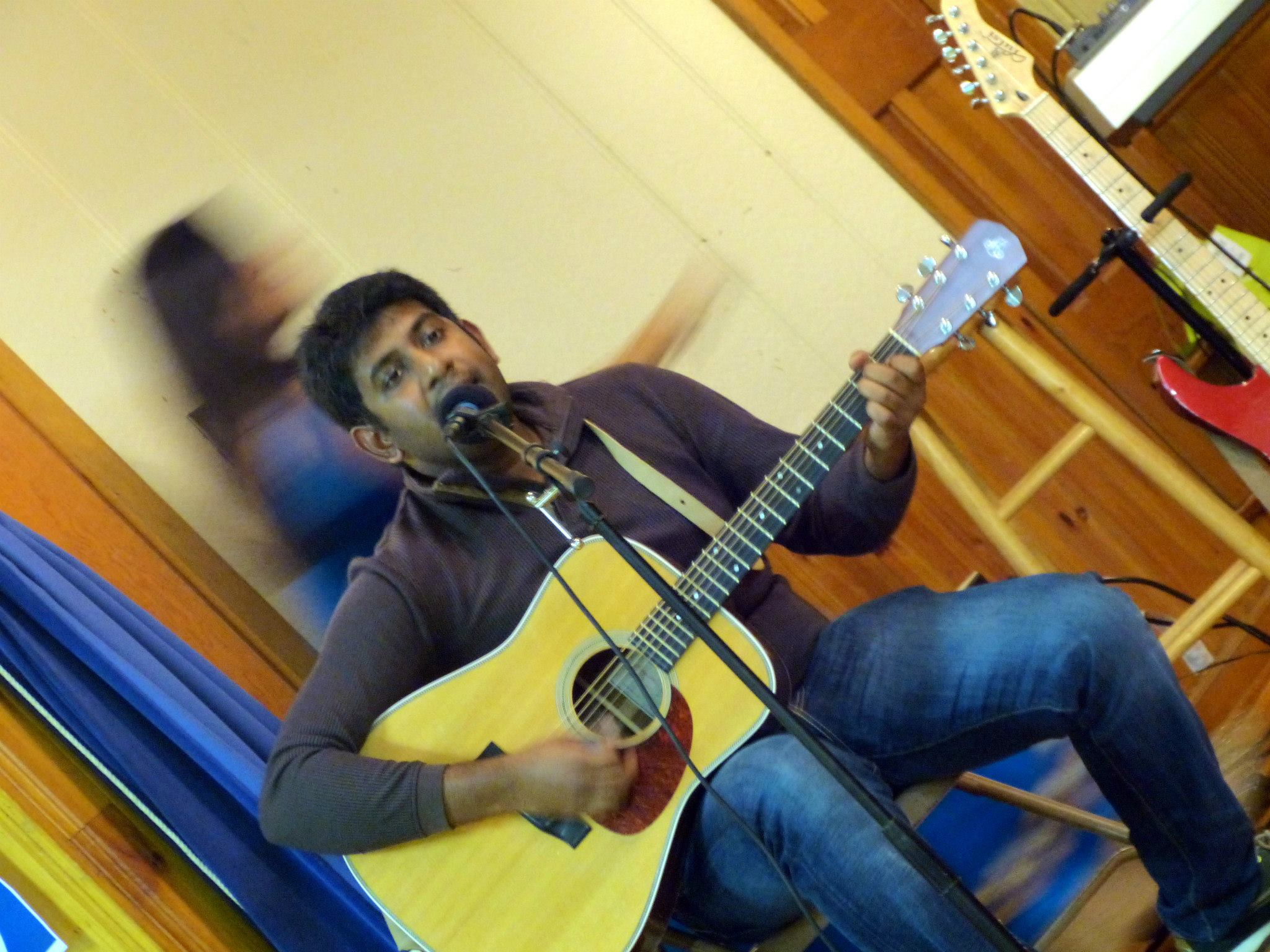 Say something about your Youtube channel and its popularity?
My YouTube channel is: https://www.youtube.com/user/ashwinasokan/
I post my guitar covers, jamming and a few lessons. My channel currently has 1261 subscribers and has around 260,000 views with a total of 53 videos. I am hoping to hit over 2500 subscribers by the end of the year. Hoping for the best J Do check it out (it's fun, trust me!)
Please share info about your achievements and awards in music?
– Won the prestigious PSG Tech Renaissance music band competition in 2003.
– Our college band 'Music Mantras' won the Sun TV Sapthaswarangal competition in 2006.
– Proud finalists in the intercorporate battle of the bands – 'Paadum office' by Vijay TV in 2008
– Runners' up in the Vijay TV competition 'Isai Kudumbam' in 2008
– Won the second place in the Radio Mirchi inter-corporate band competition in 2009 with my band 'Infinite Loop'
– Performed over 30 shows in Minneapolis as part of a Guitar duet band with my partner Jim Kessler.
– Currently performing as part of an Indian band in Detroit and another Indian band in Cincinnati 'Mason Rhythms'
What's the future of traditional music and instruments in coming time?
I strongly believe that there is already a good amount of affiliation to pursue traditional music and instruments. Thanks to the abundance of free music knowledge on the internet and gurus teaching all around the world through skype.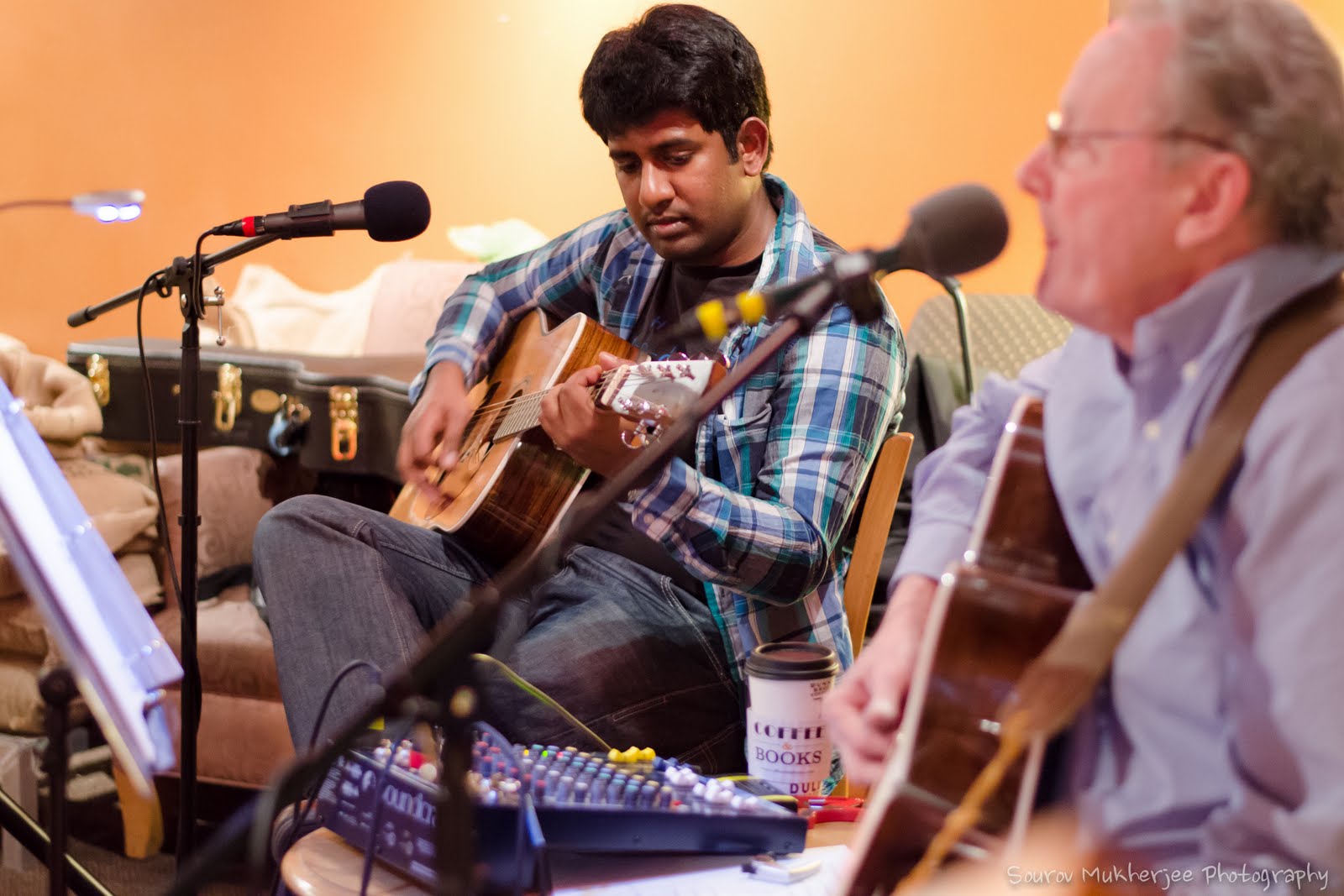 What are your other passions in life apart from guitar?
Apart from guitar, I do a lot of reading and travelling. Each month wouldn't pass by without a travel plan 🙂
How effective the Indian industry is as per your views in picking the genuine and best talents in frontline?
We have phenomenal musicians in the Indian film industry and I believe that it is justified.
Who is your role model?
My father.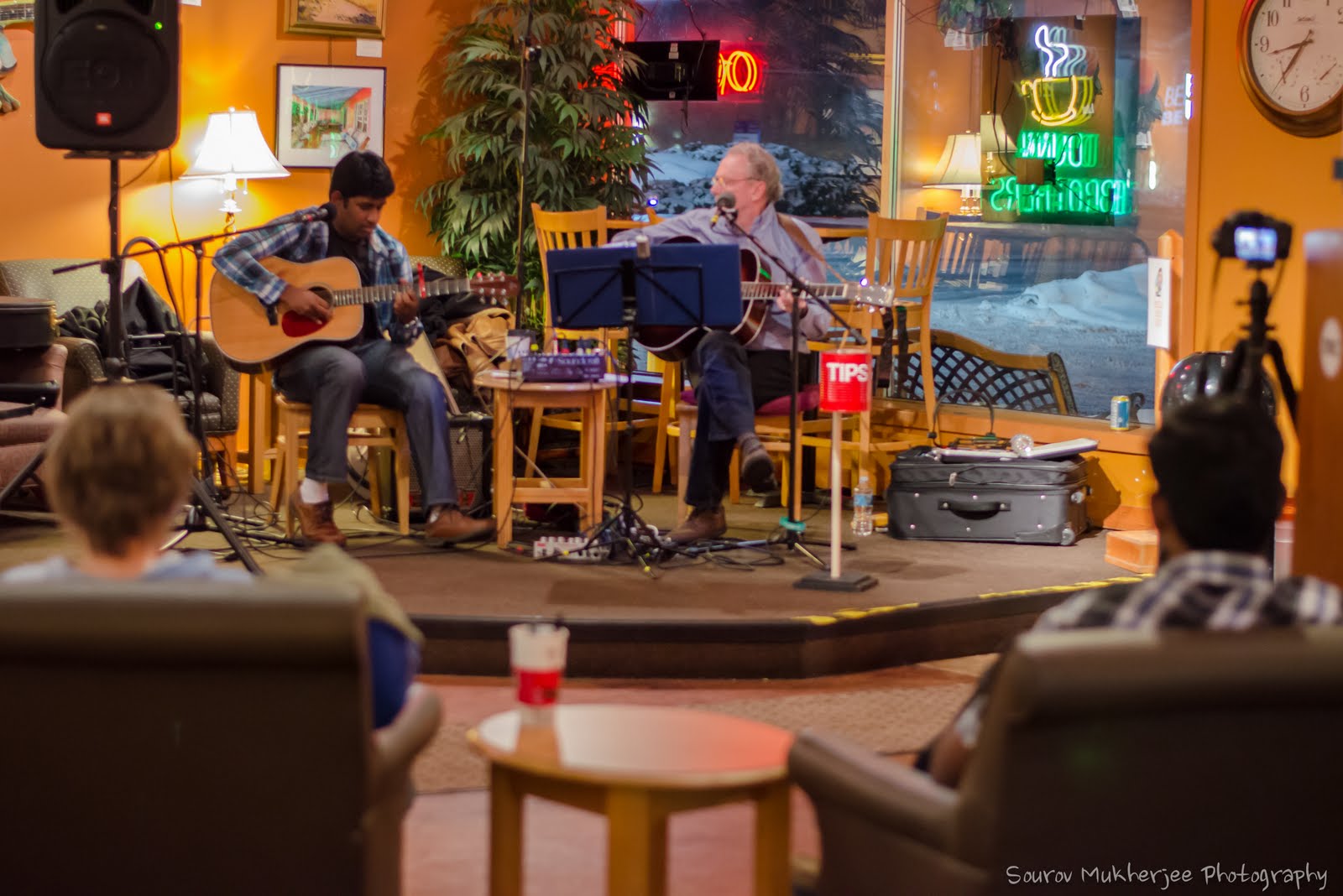 You traveled a lot, so what sort of response you got to see among foreigners about Indian music?
I had the privilege of playing an Ilayaraja song (Pani vizhum Malarvanam) to a group of American audience and an A.R.Rahman song (Vellai Pookal) to a fellow western musicians. All I could say is that these songs took them by surprise and they enjoyed it a lot. I was even asked to teach them these songs 😉
Where you see yourself 5 years down the line?
A full-time musician – Still striving to play better and learn more.
In one line Describe Ashwin …………………….. The Guitar player
Thankful 🙂
Any advice and suggestion for budding musical talents in India?
Practice, Practice and Practice. No excuses and No expectations!