Review: WishCare Collagen Boosting Under Eye Cream For Dark Circles & Wrinkles
Review Of WishCare Collagen Boosting Under Eye Cream For Dark Circles & Wrinkles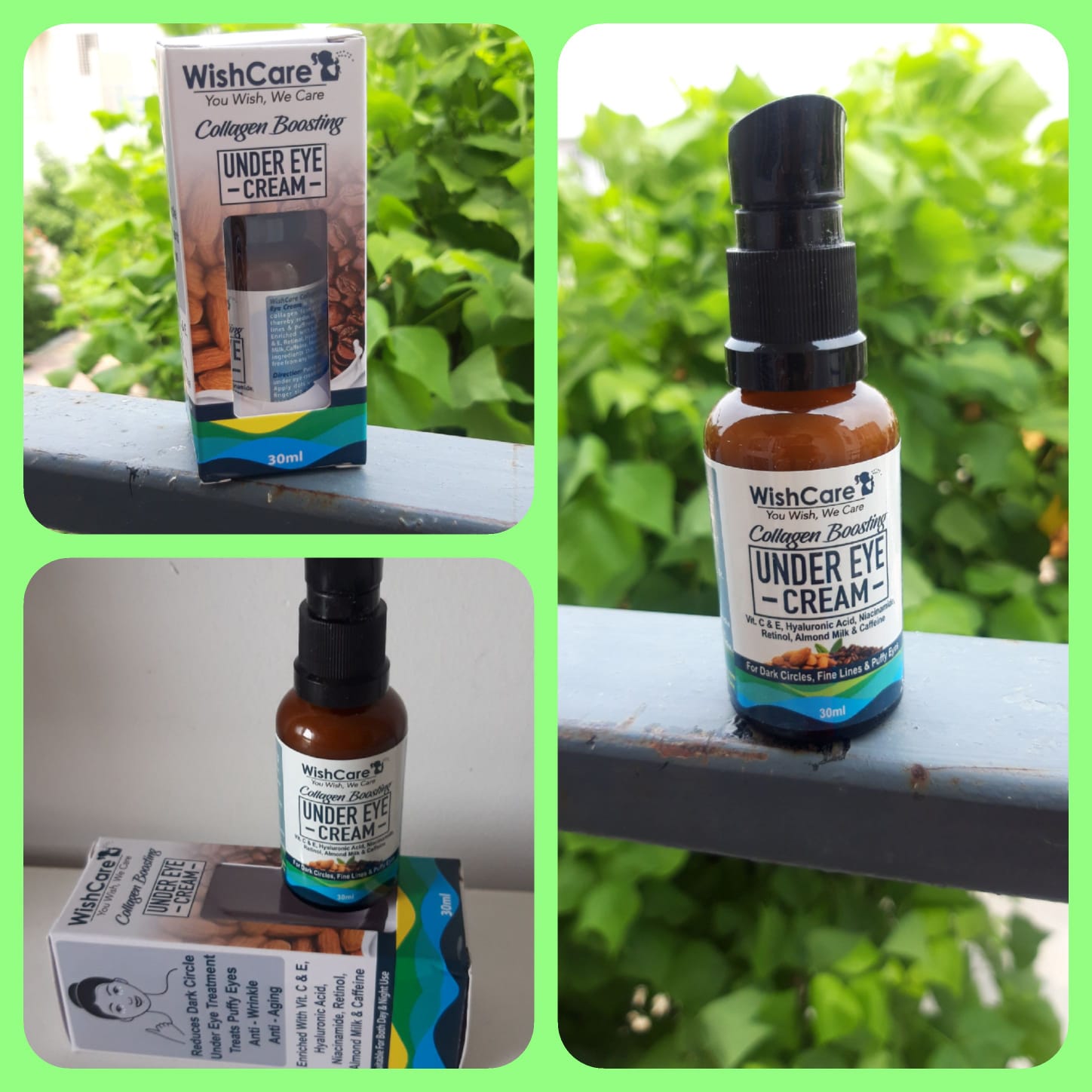 Beautiful eyes attract people, and when there is a sign of a dark circle or wrinkles, the attraction surely decreases a little.
We all want a refreshing look without dark circles. I was a little scared with my dark circles and looking for a good eye care product to reduce the dark circles. Knowing my problem, one of my friends recommended Collagen Boosting under Eye Cream for Dark Circles & Wrinkles. She said it is the best choice for me.   
The eye cream is enriched with caffeine, almond milk, Hyaluronic Acid, Retinol, and Vitamin C and E. 
Today I am going to share my experience with this product. I used the same for 15 days before writing this review. It is an effective eye cream to reduce dark circles and wrinkles. Since I have started using this eye cream, it started showing results within a few days.
About the product:
The best feature of this eye cream is that it comes with unique collagen-boosting amenities. It helps in generating collage under the eye. The developed formula of this cream helps in skin rejuvenation under the eye.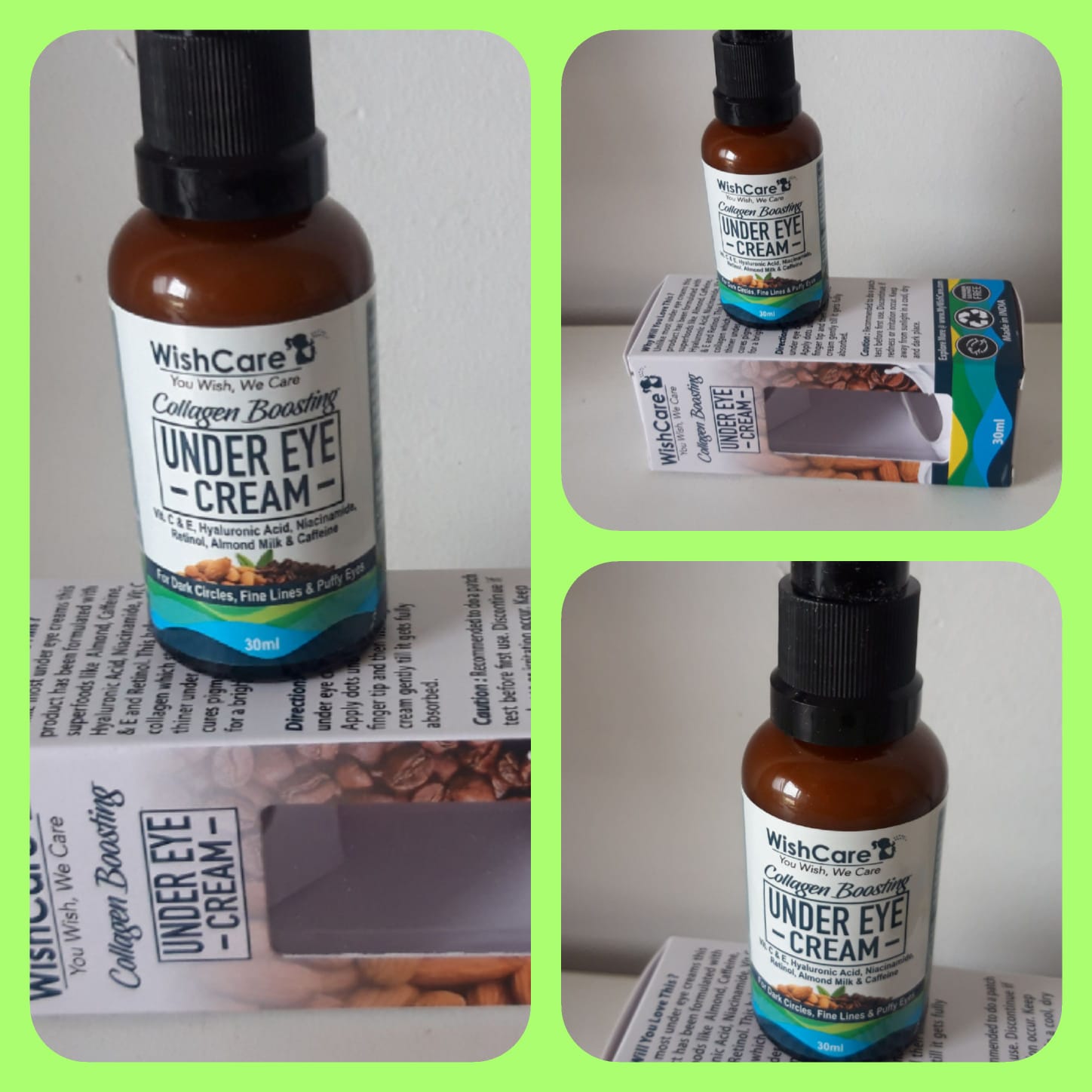 Daily application of this cream keeps the skin around the eyes soft and supple. It comes with fast-absorbing formula; thus, it starts working fast on your skin. It helps in reducing puffiness and works great to reduce wrinkles.  
The formula of the eye cream includes the following: 
Caffeine

Almond milk

Vitamin C and E

Hyaluronic Acid

Niacinamide

Retinol
How to use:
Squeeze a small amount of this eye cream on your fingertip
Then apply the cream on the skin below your eyes and massage it gently until your skin absorbs it completely.

Benefits:

This eye cream helps to build collagen. This feature will benefit you in reducing dark circles.

With regular use, you will feel the suppleness around the skin of your eyes. 

If you have puffy eyes, regular application of this eye cream will benefit you a lot. 

The cream works best to reduce under-eye wrinkles and fine lines.

Is it safe to use?
The best part of this WishCare Collagen Boosting Cream is that it is free from all types of harmful toxins. Hence it is safe and effective. 
Packaging and price:
The eye cream is made available in a 30ml bottle, and the current market price as per Amazon is Rs. 389. 
Conclusive comment:

I found this eye cream as one of the ultimate choices to reduce dark circles and Wrinkles. Well, I would always like to recommend this cream.