The Legend of Michael Mishra- Movie Review
The Legend of Michael Mishra Is One Movie That Can Bore The Audiences To Death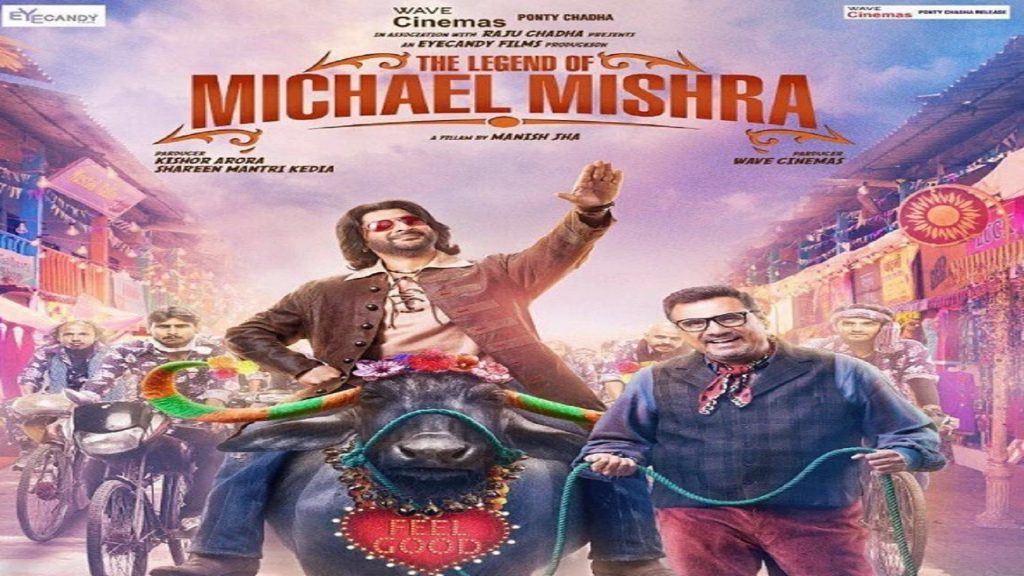 Movie: The Legend of Michael Mishra

Cast: Arshad Warsi, Aditi Rao Hydari, Boman Irani, Mohit Balchandani, Kayoze Irani, Zarine Khan, Kunal Sharma, Gulfam Khan, Sharat Sonu, Satya Ranjan, Sumeet Samnani, Amarjeet Singh, Ganesh Kumar, and Gaurav

Director: Manish Jha

Genre: Romantic Comedy

Rank: 1

The Legend Of Michael Mishra was promoted as a quirky comedy, but this boring film does not feature even an iota of comedy for the audiences. The movie that features Arshad Warsi, Booman Irani, Aditi Rao Hydari and Kayoze Irani in the main roles has been directed by Manish Jha and was released in theatres on 5th Aug 2016.
Michael Mishra (Arshad Warsi) is a much feared kidnapper from Patna, who entire existence is focus on finding the young girl he met and fell in love with instantly during his own childhood and whom he lost almost immediately. The one day, Michael meets Varsha Shukla (Aditi Rao Hydari), who turns out to be the same girl he has been searching his whole life. After love blossoms between the two, Varsha asks Michael to mend his ways and become a good man, while she herself sets off to Mumbai to become an actress. Michael gives up his criminal life and follows Varsha to Mumbai, where they have to face yet another twist of fate.
The Legend Of Michael Mishra has nothing at all going in its favor. Right from its inept script to sloppy direction, the movie proves to be a major failure in all aspects. The movie is so banal and uninteresting that the audiences might be forced to wonder as to what prompted actors like Arshad warsi and Booman Irani agree to this hopeless project. In fact just sitting through the complete 2 hours of this senseless drama can prove too painful for the audiences. The film is a total waste of time and we at IndiaCafe24 advice the readers to definitely give this one flick, which we have given a rating of 1 star, a miss.
Reviewed by Meetu