Sarbjit – Movie Review
Sarbjit  – A complete filmy melodrama and a failed Biopic attempt by Omung Kumar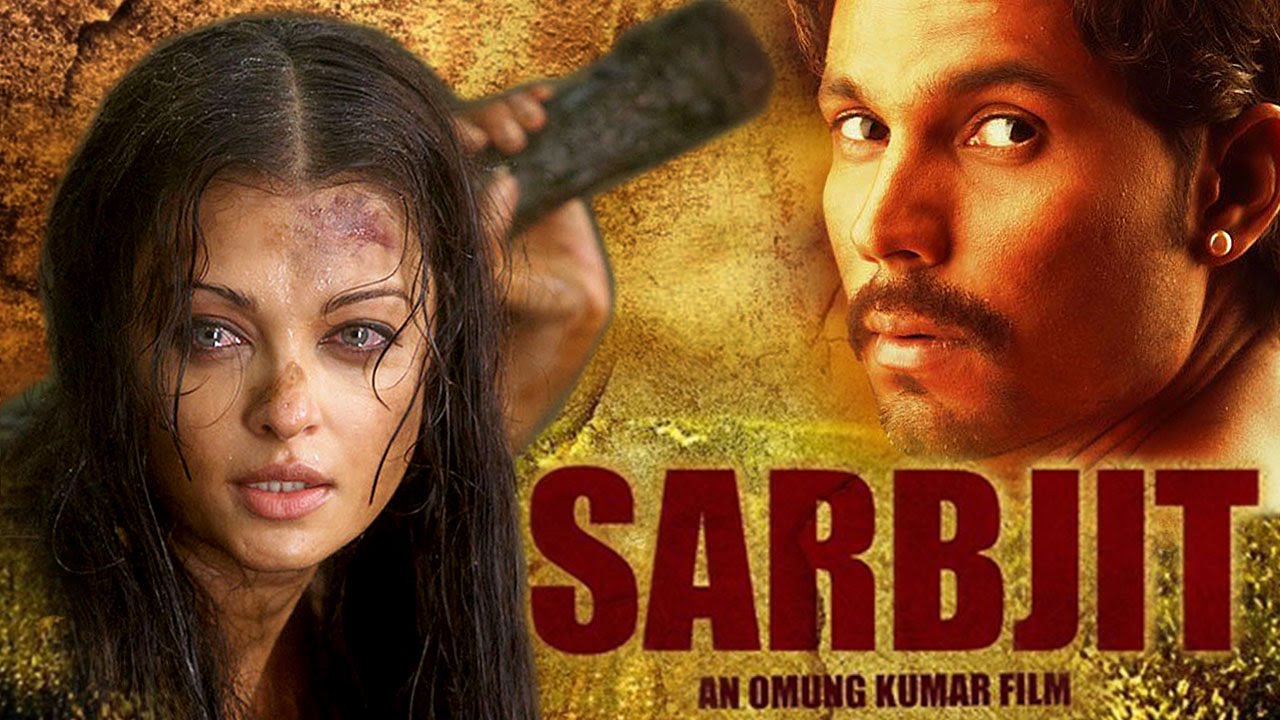 Movie:  Sarbjit

Cast:  Aishwarya Rai Bachchan , Richa Chadha, Darshan Kumaar and Randeep Hooda

Director: Omung Kumar

Genre: Drama/Biopic

Rank: 2.5
Sarbjit  is the next biopic  after Azhar which  made news well before its release. The story is on the life of an Indian farmer named Sarbjit  , who is now a late prisoner.  In short it's a biographical drama written by Rajesh Beri and Utkarshini Vashishtha. Directed by Omung Kumar, the movie was released in theatres on 20th May 2016.
The story centers round two main characters' Sarbjit  ( Played by Randeep Hooda)  who got arrested by Pakistani Army  by mistake. He spends long 23 years in jail till death after getting convicted as Indian Spy responsible for  the bomb blast which happened in Lahore. The  story of the movie  is narrated from the perspective of Dalbir Kaur (Aishwarya Rai Bachchan) who was Sarbjit 's sister. Sarbjit  was an Indian farmer living in a village  with family consisting of father, sister, and loving wife. One day in drunken condition he crossed the border mistakenly and held by the Pakistani Army. He was brutally tortured in jail till death. The story speaks about the effort made by his sister Dalbir  who fought for 23 years to prove his brother's innocence.
The Film was in news because of 2 things. First to see how Randeep Hooda managed to put himself in the character of Sarabjit and secondly to see how Aishwarya performs in a complete non glamorous role. The story of Sarabjit is tragic one and audience was expecting a complete narration of the exact happenings of the case in the film.
Randeep Hooda proved his excellence as an actor and did complete justice to the character. He depicted every single emotion of frustration, anger and helplessness so flawlessly that he deserves a round of applause for the same.  Moving to Dalbir, a fighting woman played by Aishwarya  failed to give that real look of a sardarni which was actually required to present the real Dalbir. But we cannot deny the fact that Aishwarya made an effort to get into the character  but things don't turn the way as expected. Richa Chaddha in the character of Sarbjit 's wife did her share of job well although there was hardly any space given to highlight her character in the film.
Director Omung Kumar, actually failed in drawing the line between reality and dreamy story. He made an effort to bring a flow in the film sequences by alas he failed. The corny dialogues actually didn't help to make things any better for the movie. All these lapses actually failed to deliver the real story of Sarbjit  straight to the heart of audience and IndiCafe24 gives it a rating of 2.5 stars.