Sanam Re- Movie Review
Sanam Re Is A Sweet Romantic Drama That Revives The Concept Of First Love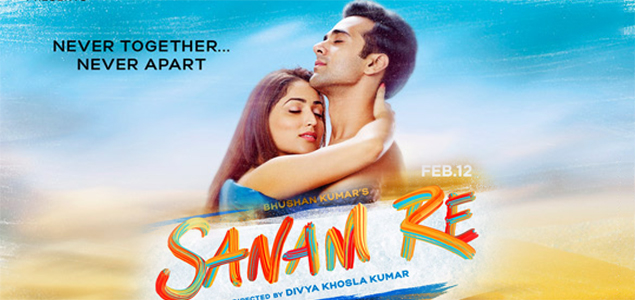 Movie: Sanam Re

Cast:  Rishi Kapoor, Yami Gautam, Pulkit Samrat, Urvashi Rautela

Director: Divya Khosla Kumar

Genre: Romance, Drama

Rank: 3.5
Sanam Re is a tale of emotional love and the search for soulmates. The movie starring Rishi Kapoor, Yami Gautam, Pulkit Samrat, Urvashi Rautela, has been directed by Divya Khosla Kumar, whose first directorial venture Yaariyaan, was a surprise hit. The movie was released in theatres across the globe on 12th Feb 2016.
Akash and Shruti, played by Pulkit and Yami respectively are childhood friends who become teenage lovers. Their innocent love blossoms under the very eyes of Akash's adorable grandfather, Daddu played by Rishi Kapoor. However, soon the lovers are separated when Aakash decides to move to a big city to make it big in his career. The fast pace life and the luxury and delights of the city life make Aakash keep his past on the back burner and fall head over heels in love with Akansha played by Urvashi Rautela. However, the memories of days spent with Shruti never let him sleep in peace and he soon realizes that his feelings for Akansha are nothing more than infatuation. But will Shruti forgive him for his betrayal and will the two lovers be united is what remains to be seen.
Sanam Re is a movie with its heart in the right place. It not only revives the magic of first love but also brings home the fact that every love story has its share of pain and sacrifices to make it complete. Divya Khosla Kumar has done a wonderful job of bringing out the various emotions and colors of love in a perfect manner. The performance of the star cast is also really good and Rishi Kapoor and Yami Gautam are especially terrific.
Sanam Re is a beautiful love story that also deals with the subject of self discovery and IndiaCafe24 gives it a rating of 3.5 stars.
Reviewed By: M. Nadir