Fitoor – Movie Review
Fitoor Is The Modern Version Of A Timeless Classic Imbued In The Spirit Of Bollywood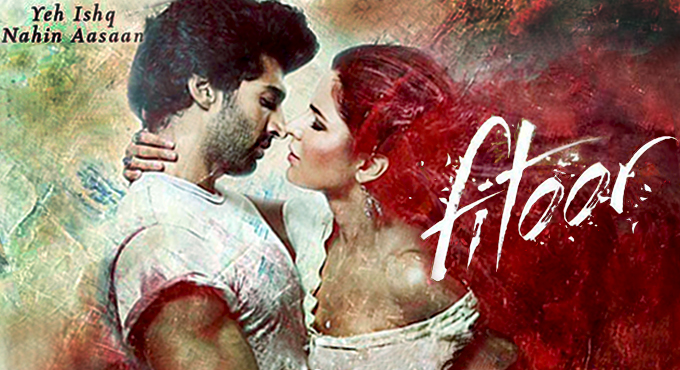 Movie: Fitoor

Cast:  Tabu, Aditya Roy Kapoor, Katrina Kaif, Aditi Rao Hydari, Rahul Bhat, Ajay Devgun, Lara Dutta

Director: Abhishek Kapoor

Genre: Romance, Drama

Rank: 3.0
Fitoor has been one of the most awaited films of 2016, and is a modern day Indian version of Charles Dickens famous novel "Great Expectations". The movie stars, Tabu, Aditya Roy Kapoor, Katrina Kaif, Aditi Rao Hydari and Rahul Bhat in the main roles. The movie has been directed by Abhishek Kapoor and was released in theatres on 12th Feb 2016.
Noor played by Aditya Roy Kapoor, is a poor Kashmiri boy with a skill for painting, who lives with his elder sister and brother-in-law. A chance visit to "Anjuman", the mansion of the Begum Hazrat, the richest lady in the town, played by Tabu, brings Noor face to face with Firdaus, the earstwhile daughter of the Begum, played by Katrina Kaif. Or falls in love with Firdaus at first sight and during his consequent visits to the Mansion his love continues to grow. The extremely observant Begum seems to encourage the Noor's fascination even though she also snubs him on various occasions. Little does Noor realize that the Begum plans to use his innocent love, to seek revenge for the love that she has lost long back!
Despite being a love story that has been adapted from a classic literary work, Fitoor fails to provide the same flow as the original novel. The biggest drawback of the movie is its extremely slow pace and the several loose ends that are tied up in clumsy. However, despite its various flaws, the movie comes across as a contemporary cinematic feast. Tabu portrays the role of the Begum Hazrat to the hilt and Katrina Kaif and Aditya Roy Kapoor do justice to their roles of a haunting beauty and the love smitten Noor respectively.
Overall Fitoor is good one time entertainer and IndiaCafe24 gives it a rating of 3.0 stars.
Reviewed by Meetu