Naam Shabana – Movie Review
Tapsee Pannu Shines Out In A Movie That Is Predictable And Unimpressive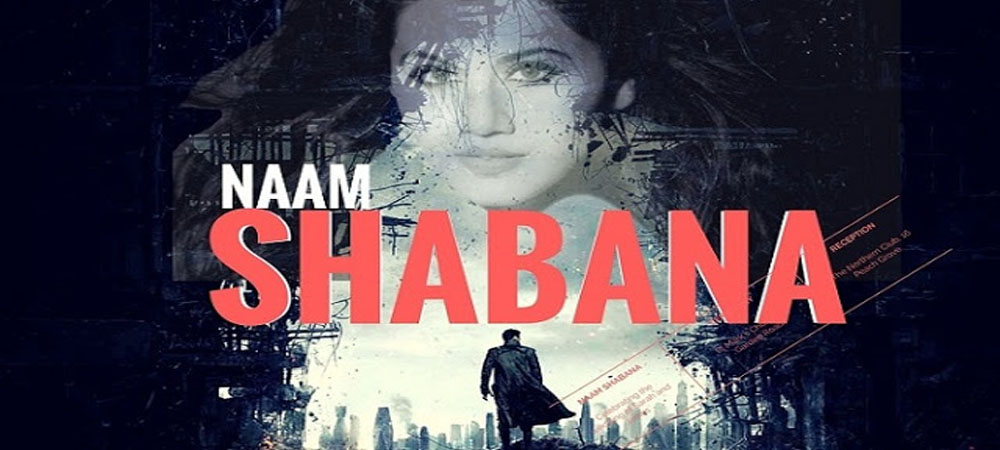 Movie: Naam Shabana

Cast:   Tapsee Pannu, Manoj Bajpai, Aksahy Kumar, Prithviraj Sukumaran, Anupam Kher, Danny Denzongpa

Director: Shivam Nair

Genre: Action, Spy-Thriller

Rank: 3.0
Naam Shabana is the prequel to the superhit spy-thriller Baby, which was released in 2015.The movie generated quite a buzz as it tells the back story of one of the characters in Baby, named Shabana. The movie stars,Tapsee Pannu, Manoj Bajpai, Aksahy Kumar, Prithviraj Sukumaran, Anupam Kher and Danny Denzongpa. It has been directed by Shivam Nair and was released in theatres on 31st March 2017.
Shabana (Tapsee Pannu) is an aggressive girl, who has a dark past. She lives with her widowed mother and in addition to her studies she is actively involved in Kudo training.  Her classmate Jai is smitten with her but has to wait a while before Shabana reciprocates his feelings. However, the love story ends tragically when the due are pursued by a group of eve teaser while returning home from a date. Soon after, Shabana is hand-picked by an intelligence agency to be trained as a spy. She is then made a part of a deep-cover intelligence group, whose mission is to eliminate the antagonist (Prithviraj Sukumaran) within the next three days. How Shabana completes the mission is what forms the rest of the story.
The script of Naam Shabana has been written by Neeraj Pandey, but it sadly lacks the tautness that has enabled his earlier movies to gain great success at the box office. The story seems to be fluctuating between the concept of revenge and spy-thriller which has rendered it extremely predictable. Tapsee Pannu gives a brilliant performance as Shabana, as does Prithviraj in the role of an extremely handsome and equally dangerous villain. However, the movie fails miserably in term of covering directional loopholes and matching the expectations that the movie had created. Overall, the movie is worth watching just for Tapsee and we at IndiaCafe24 give it a rating of 3 stars.