Unns, The Captivation – By Sapan Saxena – Book Review
Unns, The Captivation – A Review Of The Book By Sapan Saxena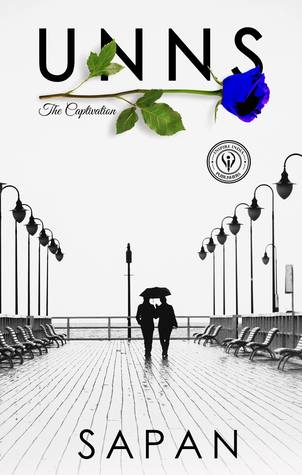 Publisher: Inspire India Publishers

Publication Year: 2017

ISBN-10: 9385783874

ISBN-13: 978-9385783876

Pages: 220

Rating: 4.0 on 5
It had been quite some time since I had read a romantic novel that had an element of thrill and mystery blended into it. SO when I got the opportunity to review, Unns, The Captivation penned by Sapn Saxena, I set out to the task almost at once. Frankly, the title of the book gave me no indication about the genre of the novel, although its beautifully designed cover page did shed some light on the fact that the book was about a tale of love.
Atharva Rathord has been madly and deeply in love with Meher Quasim, since his adolescence. Although she was separated from him in that tender age itself, due to unexplainable circumstances and also due to change in Meher's heart, Atharva has not been able to forget her. Now, fifteen years later, Atharva's job as an intelligence agent working for RAW, takes him on a trip to Germany, as a part of a secret mission. There he meets none other than Meher, the girl for whom he has pinned his entire life and the mystery of whose sudden and inexplicable change of heart he is yet to solve. As his deepest emotions of love for Meher surface once more, it remains to be seen whether their meeting was just a chance encounter or a planned one and also if Meher is not something more than Atharva's lady love.
Coming from a qualified software engineer who is an author by choice, Unns, The Captivation is a extremely well written book. Sapan has narrated the story well and managed to balance the element of romance and thrill in a perfect manner ensuring that the readers are not able to put the book down before finishing it. I really loved the concept of the book and wish Sapan all the best for its success.