Befikre – Movie Review
After 8 Long Years Aditya Chopra Returns With All Bold And Intense Directorial Venture Befikre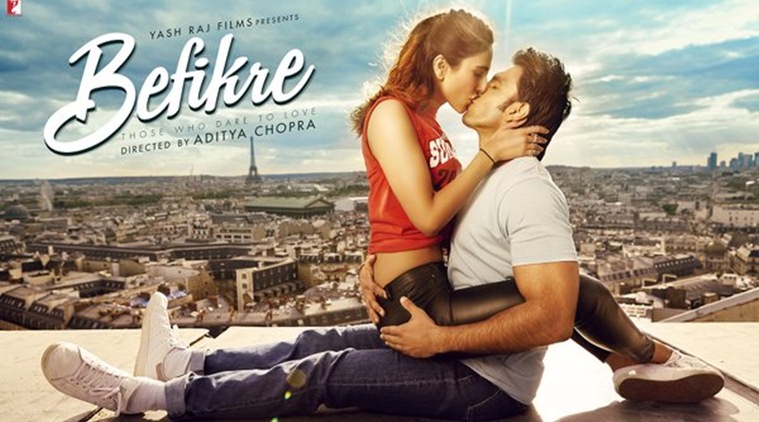 Movie: Befikre

Cast:  Ranveer Singh, Vani Kapoor

Director: Aditya Chopra

Genre: Romance, Drama

Rank: 3.5
Befikre has been creating quite a buzz long before its release, primary due to its sexy content, which has come as a surprise for many since it has been directed by Aditya Chopra, known for creating clean romantic movies. The movie, featuring Ranveer Singh and Vani Kapoor in the main roles, is Aditya's first directorial venture in the last eight years and has been released in theatres across the globe on 9th Dec 2016.
Dharam (Ranveer Singh), a standup comedian from Karol Bagh in Delhi, arrives in Paris to take part in, Delhi Belly, a stand-up comedy club event.  While in the city, he meets Shrya (Vani Kapoor), an Indian girl born and bought up in Paris. These two young people, who hate commitment but believe in still having a blast, Dharam and Shrya soon fall in love and move in together. But the bliss is short lived as problems soon develop in their relationship, resulting in Dharam breaking up with Shrya and in a fit of anger throwing her out of his apartment. While the two are mad at each other, they enter into new relationships and are almost on the verge of getting married, when both realize that they cannot live without each other.
Befikre is a fun movie that is sexually charged and leaves you with a smile. Ranveer Singh and Vani Kappoor are looking great and share a beautiful chemistry onscreen. The movie has been extremely well-shot and is packed with youthful energy. This almost makes up for the extremely thin plot and also the fact that the movie does not have anything new to offer to its audiences. The songs are peppy and have already become quite popular. Overall Befikre is an appealing movie that makes for an entertaining watch and IndiaCafe24 gives it a rating of 3.5 stars.
Reviewed By Meetu