AuthIndia – Bringing Indian Handicrafts In Limelight
This time we have with us Kush Verma  presenting the startup company AuthIndia. He joined us to share the journey of this creative company formed by 4 friends. To read the journey of  friends in making of AuthIndia check out this chit chat session


1) Welcome to Indiacafe24.com. We are proud to have such a talented and inspiring entrepreneur of India with us in this session. Kush please say something about you, your education and background  A small intro.
I'm a Technology Enthusiast with B.Tech Degree & an industry experience of 3 years mainly into Operations & Project Management.
 2) Please introduce the team of AuthIndia with a brief about each of them.
Along with me, in the team we have Saurabh Sharma, Raj Kamal & Prashant Sharma.

Kush Verma

Saurabh Sharma: He is a B.Tech Graduate but found felicity in Art & Crafts. He is looking after the Media Promotions & Vendor Management work.

Raj Kamal: He has an expertise in website designing & server management. He is the head of IT for Authindia.

Prashant Sharma: He is an expert for UI & Creative content management & looking after it.We also have few freelancer Content writers & Social Media people associated with us.
3) Say something about the journey of AuthIndia?

It has been a quite amusing & intriguing journey so far because when you take real pleasure in your work, words like struggle and hurdles sound immaterial to you. We are always exploring the treasure trove lay in various regions of our country which is guarded by indigenous people
4) What is the Mission and Vision of AuthIndia?
We are not on any mission but we certainly have a vision to make a brand out of Indian traditional craft. India have a luxuriant handicrafts industry thriving in far flung provinces of India. A potentate workforce just bearing the brunt of ignorance and lack of soulful marketing.

5) What are the products you are having in the store of AuthIndia?

Currently we are having the artifacts relating various categories as in Hhome Decoration, Accessories, Handmade Jewellery, Handloom Clothing and usable artistic goods in various handicrafts like Bastar Art, wrought iron, wooden & metal crafts, Meenakari work, Chikankari,Phulkari, Kalamkari and many others. Besides all of these we are striving everyday to add up more such traditional crafts.
6) You are focusing on the handicrafts of India for AuthIndia, so is there any plan in near future where there will scope for Handicrafts from all corners of globe?
Apparently there is a humongous scope of Indian handicrafts all around the globe. We have come to know during our quest that many artistic goods of historical significance are auctioned to foreign art connoisseur for a petty amount. We don't even get the real worth of it because of our conscious oblivion but in near future International Handicraft section will be added to the website.

7) On what parameters the price of the products are decided?

For parameters of the prices we just ask the Artisans and Crafts-person to provide us with the prices and we tag them adding the least margin value to it.
8) Is there option available with AuthIndia where the 

artisans, craftars or artists 

 are given training to cope up with the present trends and demands of the customers?

That is exactly what we are striving to do we keep them chary about market demands and others such noteworthy specifications, which will help them grow their business.
9

) How you are planning to expand the business and  reach out people not only in India but also in overseas countries?
Currently we are shipping products in India only. But we are getting queries for Handicrafts from across the globe, so within 2-3 months we shall be starting operations & shipping for our overseas customers.
10) How as per you AuthIndia is contributing towards the growth of Indian handicraft industry?
As far as we are concerned more than overseas customers our own fellow people are required to be informed and educated about this heritage our country is credited with cause still a huge number of people are ignorant of these treasure Handicrafts. So we are focusing to awaken the consciousness of masses by instilling the real virtue lies in handmade through Authindia.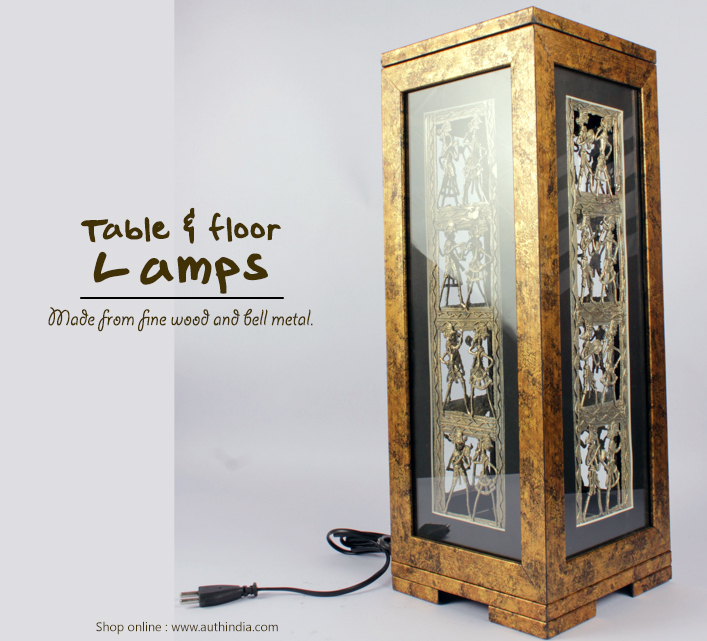 11)  What sort of supports so far you received in shaping the growth and success story of AuthIndia?

We have been able to engage a fair amount of vendors in this venture and always looking up for more as there is much to explore yet.


12) What is the present size of artists group associated with AuthIndia?

We have around 20-25 Artists & Craftsmen associated with Authindia & selling their unique handmade Artifacts with us.

13) How it feels when you get to see the smile of satisfaction on faces of the handicraft 

artisans

 associated with AuthIndia ?
We believe in the notion that something which is made out of love and willful work can produce nothing other than Happiness.
14) Do AuthIndia participate in fairs and exhibitions on Handicrafts and if Yes then please share some info on this?

Certainly we take part the art exhibition and craft fairs where else you an find such a large number of artisan altogether to interact with.

15) Being an entrepreneur what are your other passions in life?

I love traveling & exploring new places. In fact the idea of Authindia was born while one of my getaway. Other than this I like watching Movies, Driving & keeping myself updated with the Technology.

16) Define in 1 line – Kush Verma The entrepreneur behind making of AuthIndia
Working on things that gives pleasure & sense of satisfaction is a work of Art.
16) Few words about Indiacafe24 from view point of an entrepreneur Kush who understands the artistic world……..
Indiacafe24 Team is doing a wonderful job of promoting new age Entrepreneurs & Startups. Kudos to the team.. Keep up the good work going!