Bigg Boss 15 trophy bagged by Tejasswi Prakash and Pratik Sehajpal won people's hearts.
Bigg Boss 15 trophy bagged by Tejasswi Prakash and Pratik Sehajpal won people's hearts.
Finally, the big fat reality show Colors BIG BOSS 15 ended on 30th Jan 2022. Many will love to call it a 121-day roller coaster journey for the participants of this season. Salman Khan, the host of the Big Boss declared Tejasswi Prakash as the season Winner and Pratik Sehajpal as the first runner-up. The day truly was for Tejasswi as she bagged the lead role of Nagin season 6 of Colors TV. But this year, the finale was quite different from that of the past seasons.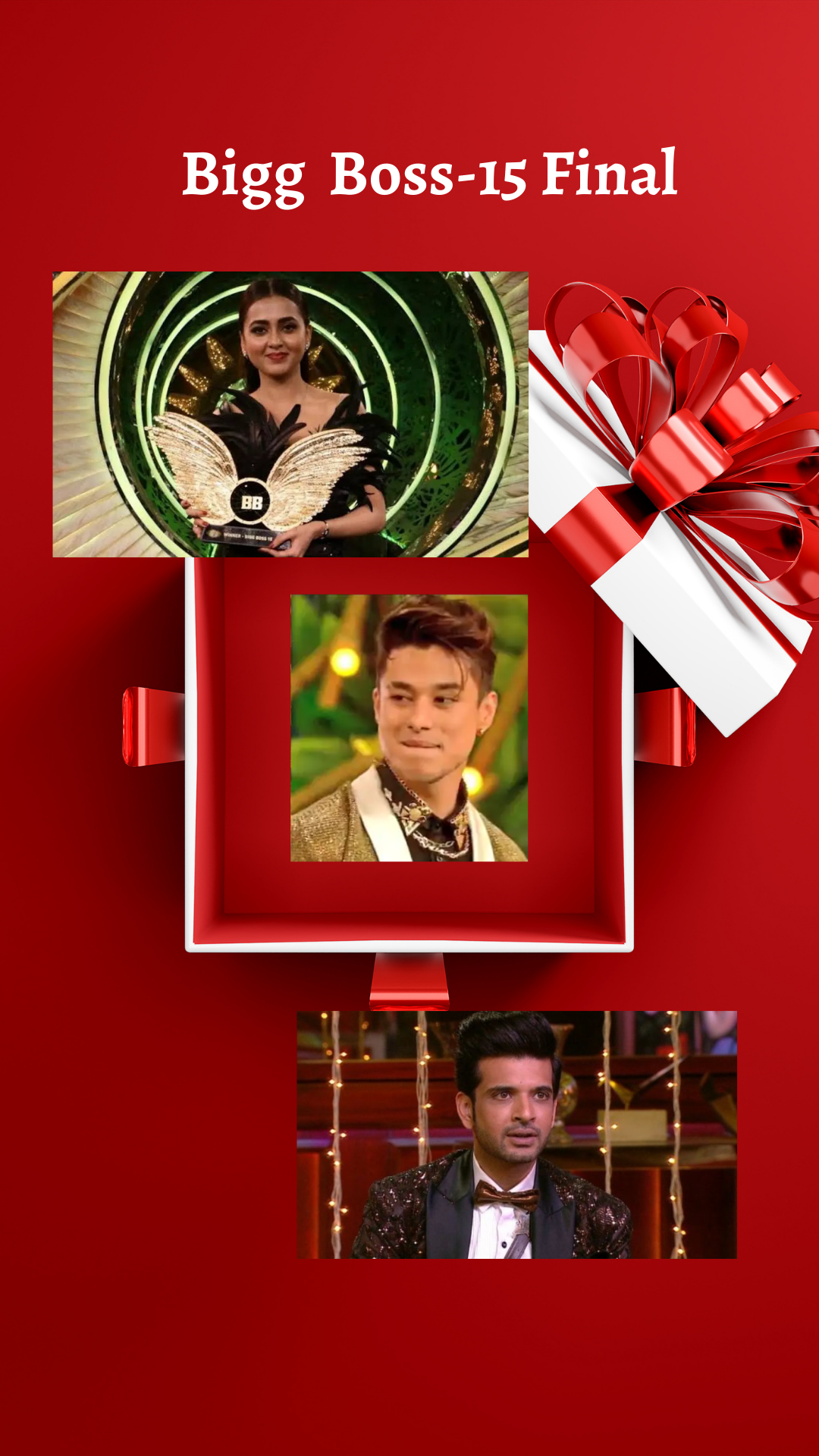 1. The show witnessed the presence of the 5 winners of the Big Boss previous season on the finale day. ( ShwetaTiwari, Urvashi Dholakia, Gauhar Khan, Gautam Gulati, Rubina Dhilak)
2. Shenaz Gill gave a power-packed performance and presented to the audience a new Shehnaz who knows how to beat all odds and move ahead in life. She also gave a tribute performance for King Late Siddharth Shukla.
3. For the first time top 3 contenders left the big boss house together
4. To date, we observed a cheerful moment at the time, when the winner gets declared in the past seasons. But this year, there was complete silence in the audience when Tejasswi Prakash was declared the winner over Pratik Sehajpal. There was a sign of disbelief on the face of the audience to know this result.
5. For the first time the trophy for a few minutes was taken from the hands of the winner, and given to the first runner-up by the host. Even the reaction of the host was not happy with the result.
6. This season observed major eliminations, and nominations done by housemates and not the audience.
Yes, Tejasswi Prakash indeed won 40 Lac cash and a trophy along with the lead role in Colors Tele soap, but Pratik Sehajpal won people's hearts. Nishant being one of the deserving contender of the season decided to quit with 10 lac briefcase money. Many celebrities and past winners of the show disagreed with the result. The audience gave mix reactions as a good % of the audiences believed Pratik Sehajpal more deserving than Tejasswi Prakash. Even Karan Kundra at No 3 in race also was a big shock for the Big Boss Followers.
What's your take on this?