Strings Of Emotions – A Fantastic Book And Inspirational Book By Komal Gupta
Strings Of Emotions – A Fantastic Book And Inspirational Book By Komal Gupta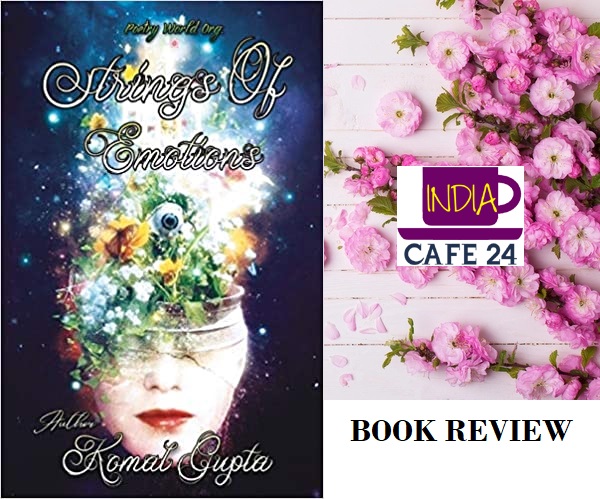 Publisher: Poetry World Org

Publication Year: 2020

ISBN-10:  9389959446

ISBN-13:

978-9389959444




Pages: 100

Rating: 4.8 on 5
I first came to know about the book Strings Of Emotions while taking an ineterview of its author Komal Gupta for my portal. She gave a brief during the interview about the book and Oh I forgot to mention that she is an award winning author.  I was not really sure what the book may be about in reality but the  coverpage and the title appealed to me and I decided to give it a read. That is when I came to know that the book is a collection of poems, monologues and open letters that are both heart touching and inspirational. The moment I received my e–book, I started reading it in earnest.
The book essentially provides an insight into the journey of life of the author and in doing so, it highlights the various aspects that most people experience in their own life. The book also brings to fore the struggles and prejudices women have to face on a daily basis and how they still manage to attain success while inspiring others to do the same. The book is divided into three sections, with the first section comprising four well-written momologues. The second section includes four open letters, of which I loved the Open Letter To Self the most. The third section is made of 9 poems that reflect the different emotions of the author through the various phases of life.
Read Author Komal Gupta: Click
I thoroughly enjoyed reading Strings of Emotions especially as it was quite unlike any other book I have read. I loved the writing style of the author that helped to make things more realistic for me and I could feel every emotion and every experience that she has gone through. Although the book did have some errors here and there, but these were expected given the fact that this is the first book of the author. However, despite these errors,  consider the book to be a great compilation and would recommend as a must read for everyone. I wish Komal all the best with its success.