Finding Juliet – A Review Of The Book Authored By Toffee
Finding Juliet – A Review Of The Book Authored By Toffee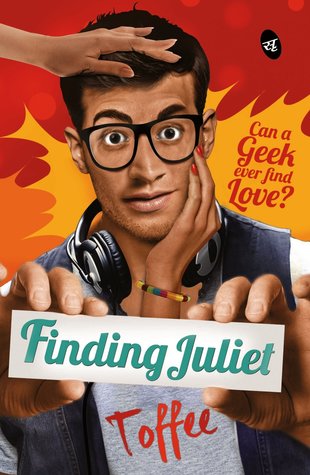 Publisher: Srishti Publishers & Distributors

Publication Year: 2016

ISBN-10: 9382665854

ISBN-13: 978-9382665854

Pages: 224

Rating: 3.5 on 5
Frankly stating there were two things that inspired me to review the book Finding Juliet. The first was the fact that its title referred to the name of one of the most famous literary characters, and the second was the name of the author. I found the name Toffee, very sweet and unique and when I held the book in my hands, I took its cover page to be a reflection of this very image of the author.
Arjun, a sweet and amazingly nice buy is in search of his true love and this leads him to fall for three different girls, each of whom leaves Arjun slightly more heartbroken than before. The only person who supports him and provides solace to him in his moment of grief is Anjali, his childhood friend. In a bid to get away from the unhappy memories, Arjun moves from Hyderabad to Bangalore, where he meets Krish. Krish understands the pain Arjun has gone through and Arjun is deeply influenced by his irresistibly flirt nature, which he tries to copy. But will this changeover help Arjun find his true love is what remains to be seen?
Finding Juliet is a simple book that helps the readers to understand the difference between love, life and lust in a beautiful manner. It is a book that most people will easily relate to as they too might have gone through a phase of infatuation before finding their true love. Although the language used in quite casual and easy to understand, the story does tend to lag on in the middle section. However, the beginning and the end prove quite interesting which almost makeup for the lack of any twist in the mid section. Overall I loved reading Finding Juilet l and wish Toffee all the best with its success.

'I received a copy from Writersmelon in exchange for an honest and unbiased review.'