A Book Review Of THE ASSASSINATIONS: A Novel of 1984 By Vikram Kapur
A Book Review Of The Assassinations: A Novel of 1984 By Vikram Kapur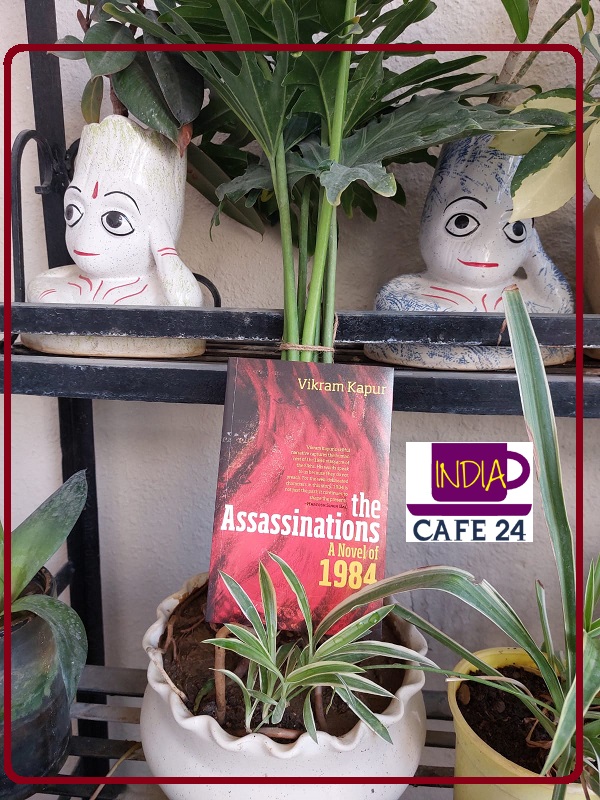 Publisher: Speaking Tiger Publishing Private Limited

Publication Year: 2017

ISBN-10: 9386702339

ISBN-13: 978-9386702333

Pages: 224

Rating: 4.0 on 5
The idea of reviewing a fiction novel that was based on true historical events seemed quite exciting to me and I agreed to the job at once. This was before I learned about the fact that the historical events, in this case, were the riots that followed the assassination of former Prime Minister Smt. Indira Gandhi. I felt that by reviewing The Assassinations: A Novel of 1984  penned by Vikram Kapur, I would gain a better understanding of the unfortunate events that led to significant loss of life and left countless survivors scarred for life.
PLOT:
Prem, the ambitious and handsome son of a migrated Sikh family, has recently got engaged with Deepa, his Hindu girlfriend. As the couple started planning their married life, the Indian Army enters the Golden Temple. Angered by this desecration of the most revered Sikh Shrine and the indifference of the people around him about this issue, Prem gradually turns into a devout Sikh. However, his life turns upside down, when Prime Minister Indira Gandhi is assassinated by her Sikh bodyguards leading to the outbreak of most gruesome anti-Sikh riots across Delhi. Caught in the vortex of this widespread violence and hatred, will Prem ever be able free himself and live a normal life with his beloved?
WHAT APPEALED ME?
What appealed to me most about The Assassinations: A Novel of 1984  is the sensitivity with which the author has handled a topic that can rightly be called one of the most tragic events in the history of India. The novel has been successful in reflecting the fact of distortion of thousands of ordinary and innocent lives by the forces of history. The author has done a great job of covering the turbulence, pain, and struggles faced by common Punjabis, especially those belonging to the Sikh community. Overall, I found the book a truly great addition to my collection and hope for its great success.