Roses and their shades- Do you know what they symbolize with their beauty and fragrance?
Roses and their shades- Do you know what they symbolize with their beauty and fragrance?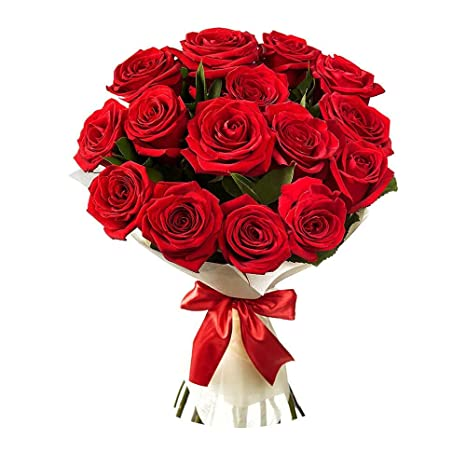 Flowers are one of the most beautiful and creative creations of nature, and roses indeed are the best. Every shade of roses flaunts beauty and charm. On this ongoing week of Valentine's season, how can we restrict from speaking about the beauty of roses and the emotions it depicts with its different colors.
But why roses are the preferred flowers for expressing love to valentine?
The rose is having a close link with Aphrodite, known as the goddess of love. If we read Greek mythology, will get to know, that rose bushes grew up from the ground, which is watered by Aphrodite's tears and her lover, Adonis's blood. The Romans worshipped Aphrodite as their goddess Venus and consider the rose as her symbol representing beauty and love. So, by this time, you already get an idea as to why during valentine's week the demand for roses are so high, and why celebration is incomplete without it. The craze is pretty high for the Red roses in this auspicious celebration of love.
The Colors of Roses:
Every hue has its different meaning. Do you know that every color of rose has its unique meaning? Yes, you will get surprised to know, how every hue of rose denotes different expressions. You can communicate your inner feeling by gifting flowers, especially roses and without uttering a single word. Roses are magical and speak the feeling deep beneath your heart.
Red Rose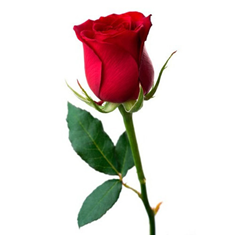 People are passionate about red roses to expresses their eternal love to their dear ones. The world celebrates the day of romance and love with red roses. The deep red color of red roses appreciates your true love and passion for your soul mate. Nothing can be the best valentine's day gift for your love other than Red roses.
Pink Roses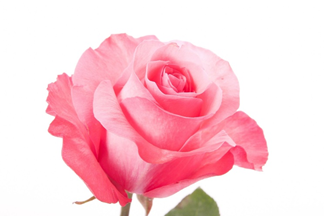 Vibrant pink roses symbolize grace and elegance. Offering a bouquet of pink roses denotes appreciation and admiration. Pink Roses are ideal for expressing your gratitude, thankfulness to a person who you respect a lot. In a nutshell, a pink rose denotes a "Thank You" with a smile.
White Rose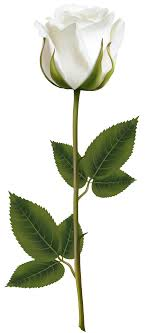 White always stands for purity and calm. The color also expresses innocence. A white rose shares the same feel. White roses are often offered as a sign of respect. People offer white roses on varied ceremonial occasions.
Yellow Rose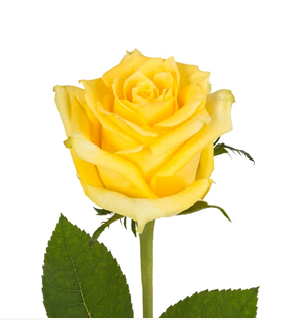 The hue yellow symbolizes friendship and affection. Friends often offer yellow roses to their besties to convey warmth and endearment. Gifting yellow roses makes a strong bonding between two friends.
Peach Roses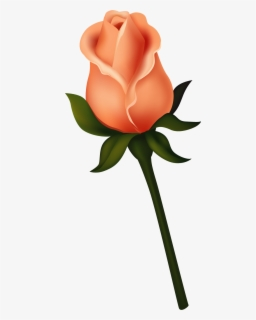 Like pink roses, peach roses are often offered to a person to express thankfulness and gratitude. If you want to express your gratefulness to any person, you can make him or her feel delighted with a bunch of pink roses.
Purple Rose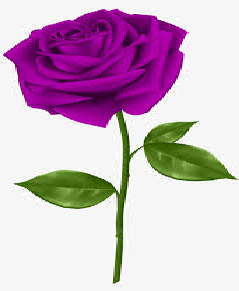 Are you confused about what Rose to give your love at first sight? A purple Rose is the sole one to give to your first love ever. However, this color is hard to find, but once you get do not skip it. Lavender Rose will no doubt can make your beloved surprised and charmed.
Orange Rose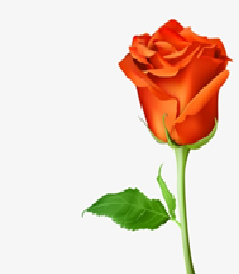 The hue originates from the blending of red and yellow. Orange denotes enthusiasm and passion. Offering orange roses also express romance and starting of a new relationship. If you are at the primary stage of your relationship, celebrating Valentine's Day with orange roses can be a memorable one.
Green Rose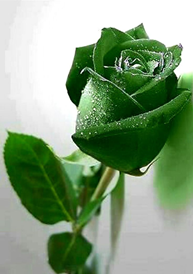 Green denotes tranquility and freshness. Offering green roses symbolizes good health and best wishes. You can wish your loved ones more prosperity and growth by presenting them with green roses. Like lavender roses, Green roses are also available mainly in spring.
Blue Roses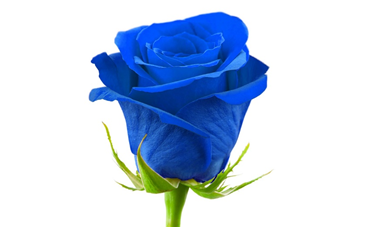 Blue roses denote mystery and unattainable. In love, blue roses represent a true love that cannot be attained or achieved. These roses are rare in the market.
Black Roses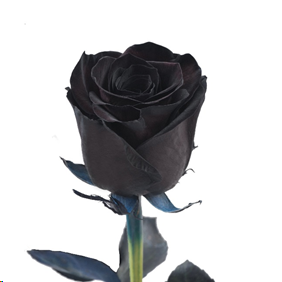 Black Roses are rare, and it has a great demand in the floricultural industry. Traditionally black roses are widely used on Halloween. But, these roses are not proper black. It gives the illusion to be black. Black roses are a blend of deep red and purple shades. Black roses denote death and despair. Even if you have a loathing for someone, you can express your feeling with a black rose.
Now you know what color of the rose represents which emotion? Which color will you choose for your special one this valentine's day? If you wondering how to place an order for fresh roses then there are many Florists Mobile apps available with Google play store which you can download and place your order.
'This blog post is part of the blog challenge 'Blogaberry Dazzle' hosted by Cindy D'Silva and Noor Anand Chawla.'