Kuldeep Sharma – An Academic Author Who Inspired Many
Kuldeep Sharma is one of the authors I came across who writes but not novels or short stories but academic books.  So far I interviewed many authors but an academic writer is happening for the first time. There are so many things we can learn when we get the chance to interact with people from different fields and so I was not ready to miss the chance to interview Kuldeep when I got the chance.  Dear Readers, continue reading to know about his journey in the industry.

Welcome, Mr. Kuldeep Sharma. It's a pleasure to have you on this platform of Indiacafe24.com. Our readers would surely want to have a sneak peek at your background. Kindly share a brief about you, your education, and your family.
 Very first, it is my great honor to be here on this great platform. I hail from a small city named 'Gwalior' in the state of Madhya Pradesh. I come from a family of business background where no one had a formal education. I am the only one in my family who has got formal education. I hold graduation in Bachelor of Technology then gained Post graduation in Master of Technology.  Furthermore, I remember I was not a bright and meritorious student until my 7th grade. But, one turning point changed the course of life, and thereby I started paying heed to my studies. I always had a fascination with English subjects but like many, I have always disliked Mathematics. I have also worked in the corporate world as a Research & Development Engineer for a year and then I followed my passion. In addition, I was an adamant reader and an active child, I was good at giving speeches and always loved the competitions. I was a keen observer and I have learned immensely by observing people. When it comes to games then Cricket and Badminton were my favorites.
There was also a time where I was finding a kind of halt in my life but as someone said after every night, dawn comes the same happened with me. My life seems like a roller coaster ride where I confronted many ups and downs from time to time. However, every time I got a lesson which helped me in understanding things in a much better way. I am a very practical person and always believe in the power of hard work and dedication. My passion landed me on the board as an IELTS & PTE Trainer, Author of 3 Books, Digital Media Writer, Blogger, and Immigration Advisor. I like to guide and motivate people through my real-life experiences. Life has made me very realistic and optimistic owing to which I believe that no matter what, but one should have to remain positive.
I always believe in the power of these words, which I have framed, "Some get everything in their legacy while some work hard to build their legacy."
 Which educational or academic authors inspired you to Penn down the books for IELTS/ PTE?
I was always good at writing. So, I started my writing journey around 5 years ago when I was graduating. To be honest, I never planned or thought to become an Author. It transpired randomly by seeing the needs of students. Being a professional IELTS & PTE trainer, the kind of tremendous response which I received from the students stimulated me to write a book. I remember, I was a bit nervous, which was quite obvious for any first-time author, but the love and support of my loved ones made me cover this sea of writing a book. My first book 'Treasure Of IELTS Academic'  was released in the Year 2019, the second book 'Treasure Of IELTS Academic Task 1 and Speaking', and the third book 'Threshold Of Task 2' were released in the same year 2020. I also have a presence on various websites where I write Poetry, Stories, Articles, and Micro Tales on the subjects of life, love, relationships, young people, family, abuse, depression, women empowerment, and such themes.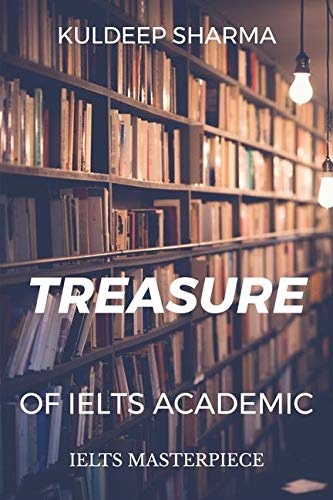 What exactly are these IELTS/ PTE exams and who needs to take these exams and for what reasons?
IELTS (International English Language Testing System) and PTE (Pearson Test Of English) are the exams that are primarily conducted to assess someone's English proficiency. These exams are utterly based on Advanced English. One who wants to pursue his or her further studies abroad take these tests. Furthermore, one needs to qualify for these exams to be eligible for a study visa.
How many books so far you penned down?
I have published three books so far. Out of these, 2 books have become a best-seller. All my books are based on IELTS, and available on all the online platforms. Now, my 4th non-fiction book will be published soon.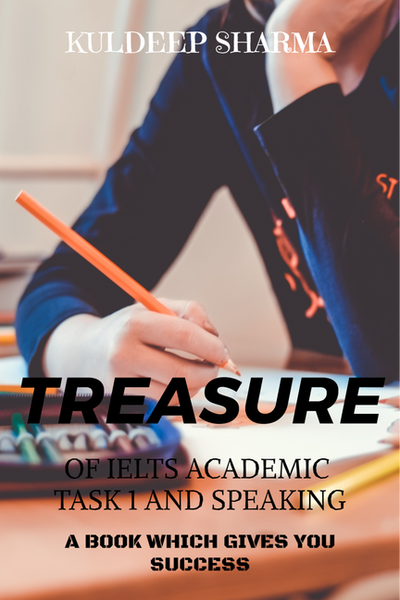 Why you decided to become an IELTS & PTE Trainer
I always had a fascination with the English language, and I always like to talk or share knowledge about it. Since I had command of English so it finally landed me to become an IELTS & PTE Trainer.
Say something about your upcoming books?
So far, I have published academic books based on foreign language. However, this time, I am publishing a non-fiction book, and this book is based on the true story of a boy who has achieved everything in his life from nothing. I hope, my upcoming 4th book will surely inspire many people.
We heard that you are a blogger so what type of blogging you do?
Since I have indulgence in various works and domains. So, whenever I get time then I go for blogging and it is based on education.
What type of work you do as Digital Media Writer?
My writing journey started with digital media platforms. Hence, I write articles on different topics on various digital platforms ranging from youth, awareness, and so on.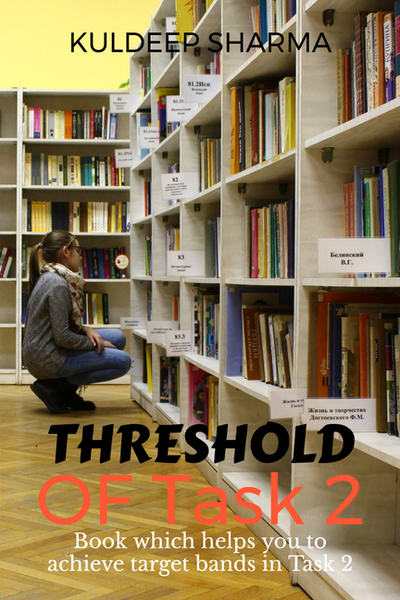 Immigration Advisor- What are your job responsibilities?
As the name only signifies, I give consultation to the people related to all types of visas such as study visas, work visas, and so on. Overall, I cover all aspects of immigration.
How was the response of readers about your book?
To be honest, it was highly unbelievable and overwhelming. I never thought that one day, my books will become the best-seller but love and support my readers have made all my books a masterpiece in the market. I thank everyone for this from the bottom of my heart.
The conflict between the publishers and authors is very common. Have you faced such a problem while finding a publisher for your books?
Here, I am very fortunate. My book publishing process was very smooth and convenient.
What are your future plans?
I haven't decided yet. However, I want to start my own publishing company as well as a digital media company. I Hope, it will happen soon.
What are your Suggestions to aspiring authors?
Don't underestimate yourself and your potential. You are more capable than you think, all you need to just work hard. If you want to become an author or writer then work on your skills and develop thoughts that can be entirely possible by reading. If you want to write then read, you must read, read as much as you can, consequently, you will not only learn various ways of writing but also get many new thoughts. In the process of creating your own book, trust yourself, support yourself and go for it, it's important that you focus on giving your hundred percent and lastly, try whatever you want, explore different genres, you don't have to think about publishing your work and to make it big instantly! It doesn't work that way for many people thus, Just sit down and start writing, learning, and begin to explore.
Is there any formula that you will recommend to students for success in IELTS/ PTE exams?
Of course, I would like to tell all the people that do not directly jump on the preparation because these exams need a stronghold on the basics of English. So, first, develop your hold on the grammatical portion then go for advanced level preparation because preparation without knowing about grammar means a house without foundation for these exams.
Define Kuldeep Sharma the Author in One line?
Kuldeep Sharma is a simple and mediocre person with many dreams in eyes and only believes in the power of hard work.
Which mantra would you like to give today's young person for success?
My mantra for success is just to, "Have patience, isolate yourself and work hard."