Meeting Nisha Thakur- Young author from India
Nisha Thakur- A budding young talented author from India, who penned down a romantic novel as her debut work. Her novel is creating sensation in the market. In this session we will try to know Nisha as a person. Just take a look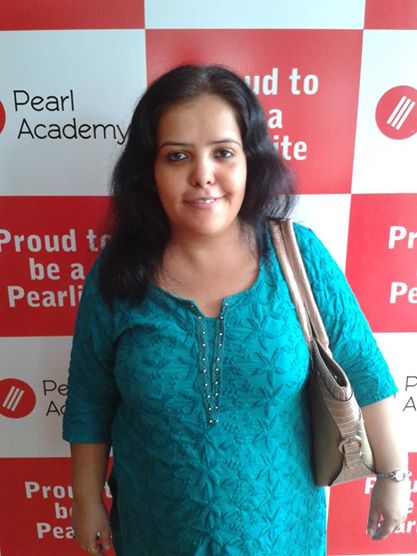 1) Welcome to this session. Before we go ahead will request you to share with our readers you background and also who you are as a person apart from being an author.
I am a simple family person and extremely spiritual. I like reading and cooking. I am from Mumbai and my native place is Uttaranchal.
2) How writing came to your life?
During my MBA days I learnt professional writing, like writing for TV, films, ad, copy writing. My MBA major is in communication Management.
3) Who encouraged you to enter the world of authors?
Sidney Sheldon. I mean his books made me want to write.
4) Who is the one who for the first time noticed the spark in you to become an author?
My mother encouraged me to take up writing novel.
5) Can you recall that day when you first penned down to start your journey in this world and what was that?
I first had prepared a screenplay for movie and approached production house but no one took it. But many said it could be a good novel. Even my friends could relate to Avanti. I started writing my debut novel First You Plz.
6) What provoked you to enter this world of books?
The thought and ability the world of books gives to reach millions provoked me to enter here.
7) How is your journey so far as an author?
So far so good.
9) You debut novel "First You Plz" is already in the market. What sort of response are you getting for it from your readers?
It is well accepted and liked by my readers.
10) Will request to give a brief on the story.
First You Plz is a tale of an immature girl, Avanti. It is a story of her struggle as she deals with worries of first love. Her journey from realization of the sweet feeling she experiences these days is called Love- her First Love. It is a tale of her secretly nurtured dream and her silent prayer that he will propose to her in a very romantic way. It is a tale of her desire that she wants him to say those three magical words to her first. Although he hasn't shown much interest in her. Still in her heart she keeps on praying, first you plz…It is Avanti's journey of ups and downs of her first love and how she exhibits immaturity as she deals with anxieties of her first love.
11) How the plot came into your mind?
Girls never approach a guy first, even if they really like him. They always want guy to ask them first. Entire waiting period of liking to proposal is first you plz. I am sure every girl must have gone through this phase. Eagerly waiting for the boy to ask.
12) What next after this Novel?
My second novel is a psychological thriller. To be released in 2015.
13) What are your other passions in Life?
Cooking is my passion. Cooking is, a stress buster.
14) Where you see yourself 5 years down the line?
As a known writer and known script writer.