Ritwik Dang – His Journey in Making FunctionMania
Becoming an entrepreneur  and that too at a young age is not a child's play, but Ritwik Dang, the man behind FunctionMania proved his excellence in the industry. We are proud to present this talented man on the platform of Indiacafe24. Check out what he said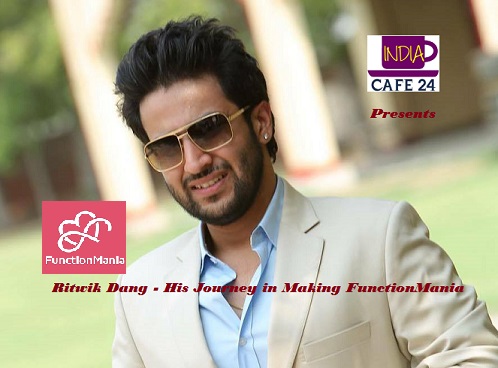 Hi Ritwik, Welcome to Indiacafe24.com! We are happy to have a talented entrepreneur like you with us. Would you please introduce us and our readers to yourself and your family background?
Hi, I'm happy to be here! Talking about my background, I belong to a business class family with our traditional businesses into printing and construction sectors. I have done my MBA in marketing management with an expertise in strategic planning, customer service and business development. Soon after my MBA, I decided to go solo just like every other entrepreneur waiting to find his wings.
What is your inspiration behind FunctionMania.com? How did you come up with the concept?
So this is a funny story, I got the concept idea of FunctionMania.com after I organised my own wedding. When I was managing the functions, I saw a lot of wedding portals that were in the market at that time, all set to lure me to hire vendors directly from the site. I did my research, spoke to friends and folks; but nowhere did I get a verified list of vendors for all my functions and it didn't stop there. I faced some major challenges which I firmly believe that others who were trying to organize resources for their wedding would have also faced. The market was scattered; in the sense that some websites which let me create a wed-site (wedding website) did not have a verified vendor list and other features like e-invites, and some which had, did not have the other services. I couldn't plan my functions easily in just a few clicks, or on a single portal. I had to put in a lot of efforts which didn't let me spend time with my near & dear ones during my own wedding. That is when I thought that this is it- I will create a portal to eliminate all the hassles in this market and that's how FunctionMania.com was born.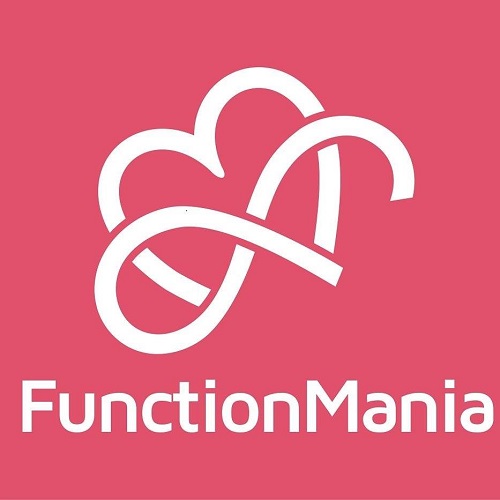 What is the concept of your website FunctionMania.com?
Our startup is the first ever platform catering to the needs and requirements of people looking to organize any function- which means not just weddings and related functions but also anniversaries, birthdays, baby showers, corporate events etc. We are covering the entire Functions market here. We enlist vendors across different categories that are essential in any function and provide their details in a comprehensive manner. FunctionMania eases out your search as it shows the rates for your respective gathering and the deliverables from the vendor's side instead of just the standard rates for weddings. We have a recommendation section wherein the users can ask our experts for recommending vendors falling in their budget for their functions. Users can also create their own personalized website through FunctionMania.com (e.g., I can create my anniversary website and invite my acquaintances, share information and photos with them). We also provide ideas and inspiration to users in the everyday on our website and social media handles. Lastly, we feature True Stories where people can share the story and pictures along with the vendors of their own functions. So it's all in one, your function planning resource!
  How do you make the selection of the vendors for your portal?
We believe that vendors with quality work should gain visibility and be promoted. This industry currently works on WOM (Word of Mouth) where if I have some vendor in my function, I would just recommend him/her to all my relatives. I wouldn't consider the other vendors who might be better and more economical for other functions. So we ensure that all our vendors are quality vendors who work hard and dream big.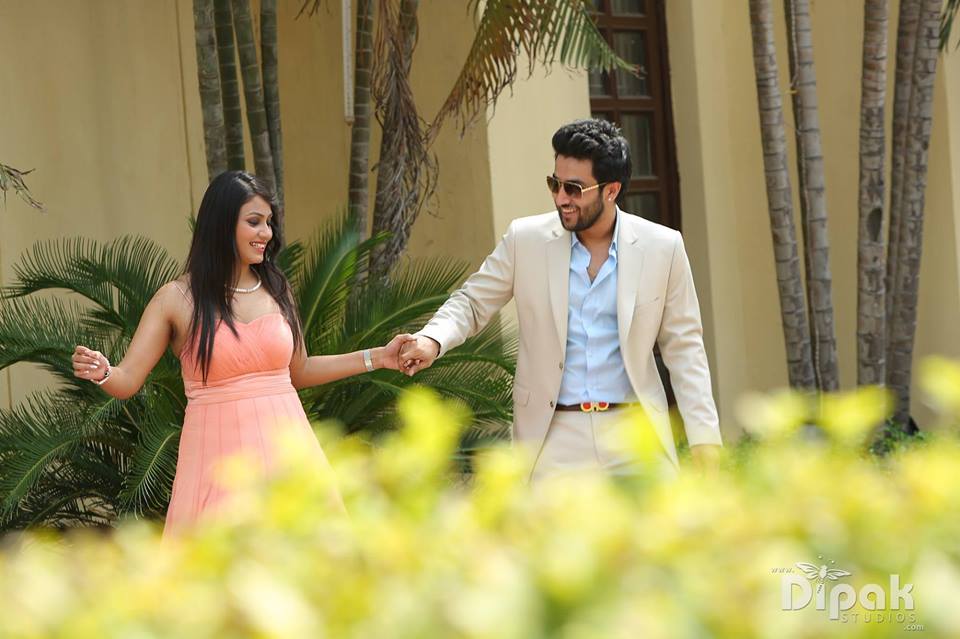 How well people are accepting the concept of FunctionMania.com?
To my surprise, we got a very good response in the first month of operations itself- that is when we felt that it is a serious problem and people are looking for solutions in the market. There is no other platform that caters to both vendors and users together for all their functions' needswe take our stakeholders' very seriously. Post the Radio City 91.1FM campaign, we realized that people are appreciating the concept and coming to us with their function needs. Today, we have vendors and users associated with FunctionMania who are loving our concept and supporting us as well. It feels great!
Have you received any special training before entering this industry?
That's a good question. I have invested two years of my life after my MBA in pure research. This helped me a lot in knowing the loopholes of the existing players in our industry. Today when I discuss with my team the new concepts that we want to roll out, I feel confident as it's covering the gap that others have missed.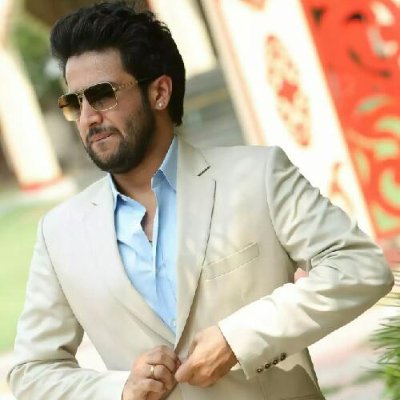 Which are those services which are mostly in demand?
Of course, Vendor Street is the most famous one- people can search for vendors for all their functions. Just how Zomato shows all the restaurants falling under different cuisines, we show all the vendors falling in different categories like photography, womenswear, menswear, catering, venue etc. Just how you can see the restaurant's menu, pictures, information, location etc; we show you the same for the vendors. It's easy to access, has a lot of information, features their work, view their contact and social media profiles- it's all in one! Another service is the Function Website- till now we've heard about wed-sites (Wedding Websites) but here we are with Function Website. Users can make their personalized functions website. For example, I can make my birthday website, through which I can send e-invites, invite e-sagan, post pictures, inform my friends about the plan, list the itinerary- it's my own birthday website. Lastly, our e-sagan feature is being loved all over! E-sagan means the electronic transfer of shagun/sagan that is usually given in all functions. What happens with the paper money is that you handover the money envelope to the mother or the father or some close relative of the beneficiary which might or might not reach the right person. We thought we should eliminate this thing completely. People don't need to carry any envelopes, instead they should directly transfer the amount to the beneficiary's bank account.
  What are the different functions for which you offer service?
FunctionMania.com is the first every website to cater to all functions! Birthdays, Anniversaries, Baby Showers, Weddings and related functions, Corporate Events, so on and so forth. We are covering the entire Social Events industry. We don't focus on just weddings- otherwise we would have also been something like wedmania or weddingmania etc
  Say something about Radio City 91.1FM- Band Baja Bazaar campaign?
Oh Radio City campaign was wonderful! So Radio City 91.1FM was doing this activity called 'Band Baaja Bazaar' in December 2016, we thought it would be a good opportunity for us to collaborate with them. So basically, RJ Divya invited entries from couples who were about to get married soon and went on a shopping spree with them to find the best vendors for their wedding functions. I went live on her show and explained the listeners about the concept and the work that we're doing and how are we reducing the hassle in organising functions.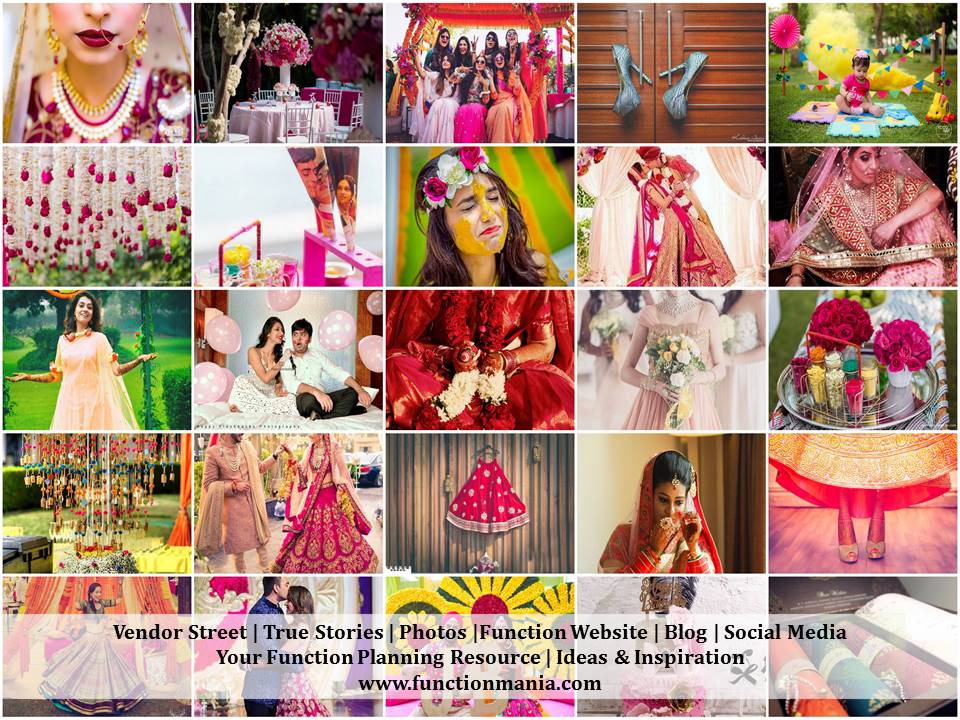 How it feels when people appreciate you and your work?
Obviously it feels great! It motivates me to do better every single day. When people come up to me and say that this concept is beautiful, you're doing great work, you're helping so many people, etc., I feel amazing. It gives me the kick to work harder and achieve more. Now that I see myself and my team working so hard to grow every day, it's a different feeling all-together.
Share some WOW moments from your FunctionMania journey till now?
Every day is WOW for us. We love the hard-work that we put in every single day. I wake up determined every morning that I want to achieve something today for FunctionMania and I sleep every night thanking god for all the experiences and the journey so far. Since I enjoy the work that I do, I feel happy. It encourages me to become better and perform better. I feel that the same is the case with my team. I have always tried to grow with the team, guiding them and walking forward with them.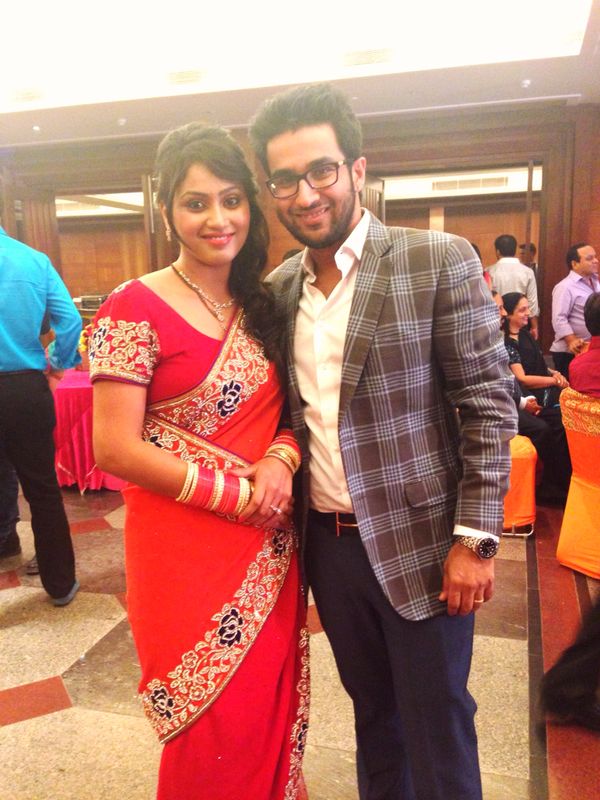 What are your future plans for FunctionMania?
(Laughs) There's a lot in pipeline- We want to be the market leaders when it comes to our indirect competitors. Therefore, our target would be to expand in other cities in India by next year. We will be coming up exhibition with our enlisted vendors in the cities we are currently operating and our own magazine going out every quarter.
What are your other passions in life?
I love to travel and watch movies and documentaries. I feel we learn a lot while exploring different cultures and watching different perspectives. Music is another thing that is very close to my heart and helps me in relaxing.
 Say something for the Indian entrepreneurs who want to make their own mark in the society with their startups? Hustle and grind till the time you become successful. That's my mantra and I feel others should follow it too.
Define Ritwik- The entrepreneur in one line?
(Laughs) It's difficult to express 'awesome' in one line. I'm just trying to be a better version of myself every day!