Begum Jaan- Movie Review
Begum Jaan Fails Miserably In Its Attempt To Make A Big Statement About Women Empowerment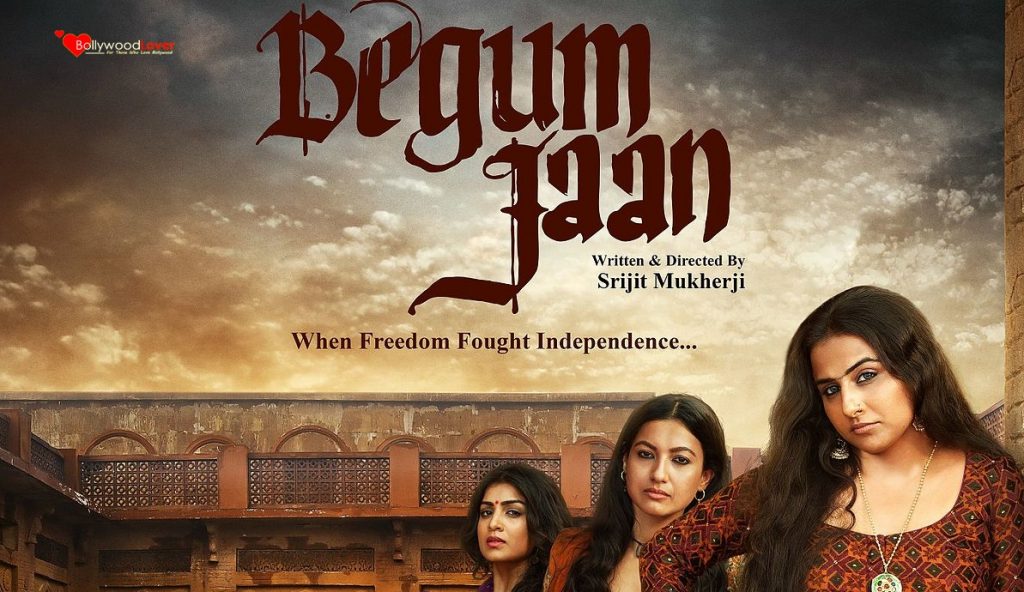 Movie: Begum Jaan

Cast:   Vidya Balan, Naseerudin Shah, Ila Arun, Chunky Pandey, Rajit Kapoor, Gauhar Khan, Ashish Vidyarthi, Pallavi Sharda and Pitobash Tripathi

Director: Sirjit Mukherji

Genre: Drama

Rank: 3.0
The promos of Begum Jaan promised a hard hitting female oriented movie set around the time of independence. The movie stars Vidya Balan, Naseerudin Shah, Ila Arun, Chunky Pandey, Rajit Kapoor, Gauhar Khan, Ashish Vidyarthi, Pallavi Sharda and Pitobash Tripathi. It marks the directorial debut of noted Bengali director Sirjit Mukherji in Hindi movies, and was released in theatres on 14th March 2017.
Begum Jaan (Vidya Balan) is the madam of a brothel that is located just outside the Punjab province of pre-India. However as the trumpets of Indian Independence are sounded, Begum Jaan gets a notice from the authorities to evacuate her brothel as the border line dividing India and Pakistan passes right through it. But Begum Jaan is not willing to let go of her brothel which forces her, along with her girls and the male members working in the brothel to take up the fight against the officials and high-ups on both sides of the border, including those were men who frequented her brothel to satisfy their lust
Begum Jaan is the Hindi remake of the benagli film Rajkahini also directed by Sirjit Mukherji. Sadly the film is extremely pretentious and superficial and despite the presence of some of the most talented actors, it fails to make any deep impression.  The movie is full of self-defeating expressions and which gives a clear indication of inept writing making the movie totally ineffectual to the cause for which it was supposedly made. The saving grace for the flick is in the form of great performance of its main cast, especially Vidya Balan, who is completely dedicated to her character. Overall Begum Jaan is an average entertainer worth a single watch and we at IndiaCafe24 give it a rating of 3.0.