Session With Actor Who Turned Author- Olivier Lafont
Can you remember the Character of Suhas Tandon in the film 3 Idiots? Yes, we are talking about Olivier Lafont who played the role of Fiancé to Kareena Kapoor in this movie. Olivier, appeared in a new Avatar as an author and penned down his debut novel  " Warrior". We the team of Indiacafe24 is fortunate enough to get the popular actor of Bollywood, Olivier Lafont  for this session.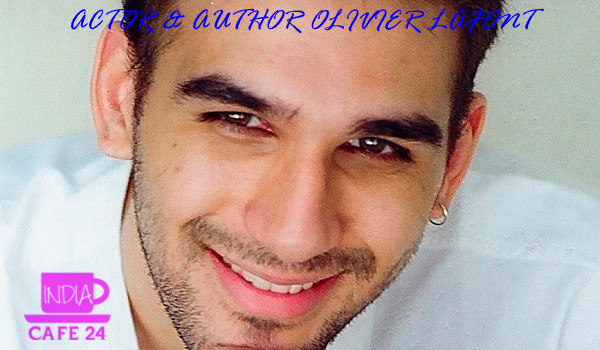 1) Welcome to this session. Before we Go ahead will request you to share with our readers your family background and also who you are as a person apart from being an actor and an author.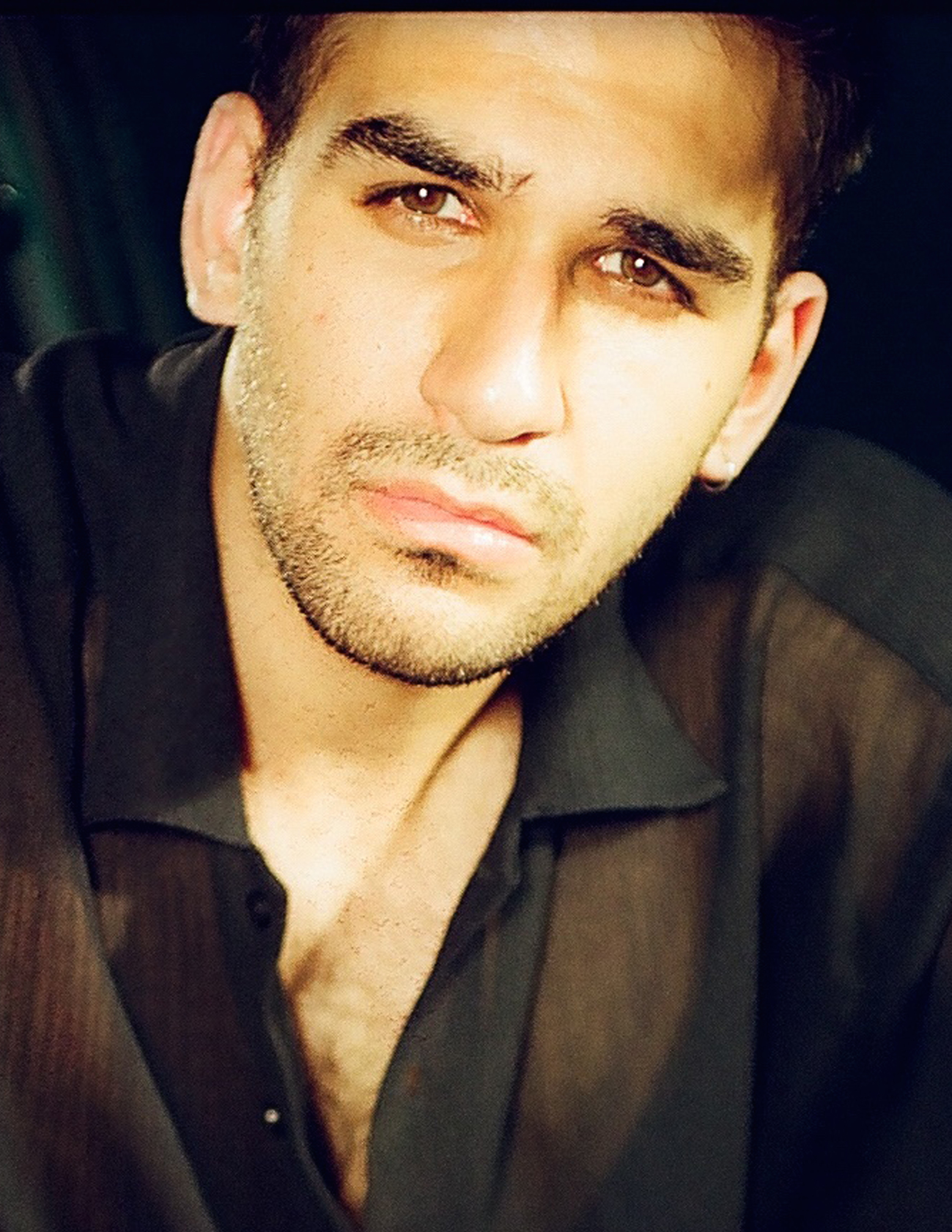 I'm French, and my family moved from France to India when I was young. I went to the American Embassy School in New Delhi, and graduated from there. So I grew up with three very different cultures: French, Indian, and American. I knew from a young age that I wanted to be a writer as well as an actor. I got BAs in English Literature and in Theater from Colgate University in the USA, and returned to India to start my careers as writer and actor.
2) How writing came to your life?
When my family moved to New Delhi, I didn't speak a word of English. At the American Embassy School I learned English, and developed a keen interest in the language and writing from there. I became fascinated by stories, and the transition from reading to writing them was natural and rapid.
3) You are an Established actor in the industry, so what actually provoked you to pen down a novel?
Writing was something I wanted to do from a very young age, before I wanted to act. I wanted to write a novel for a long time, and circumstances conspired to make it happen now.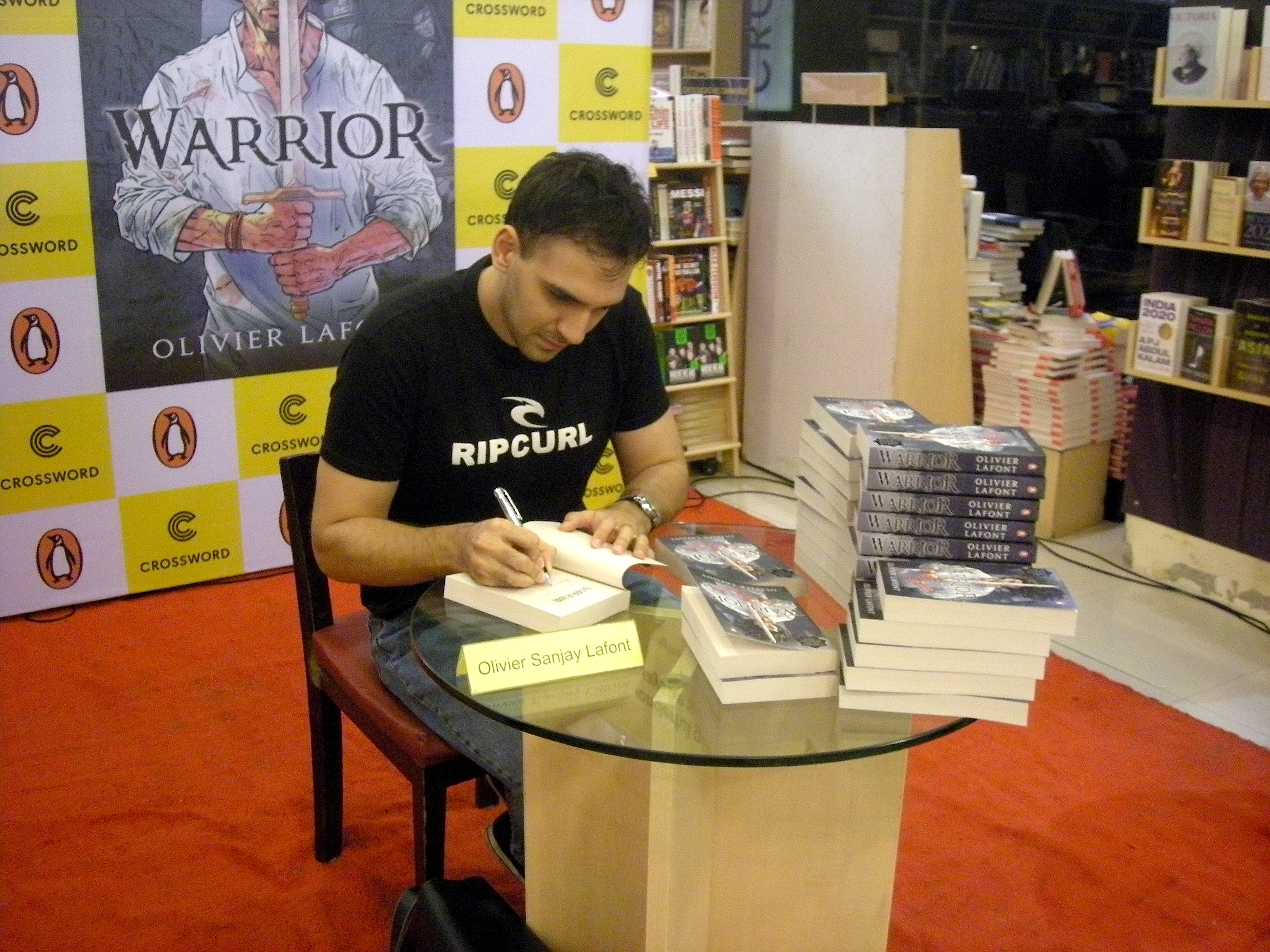 4) Who is the one who for the first time noticed the spark in you to become an author?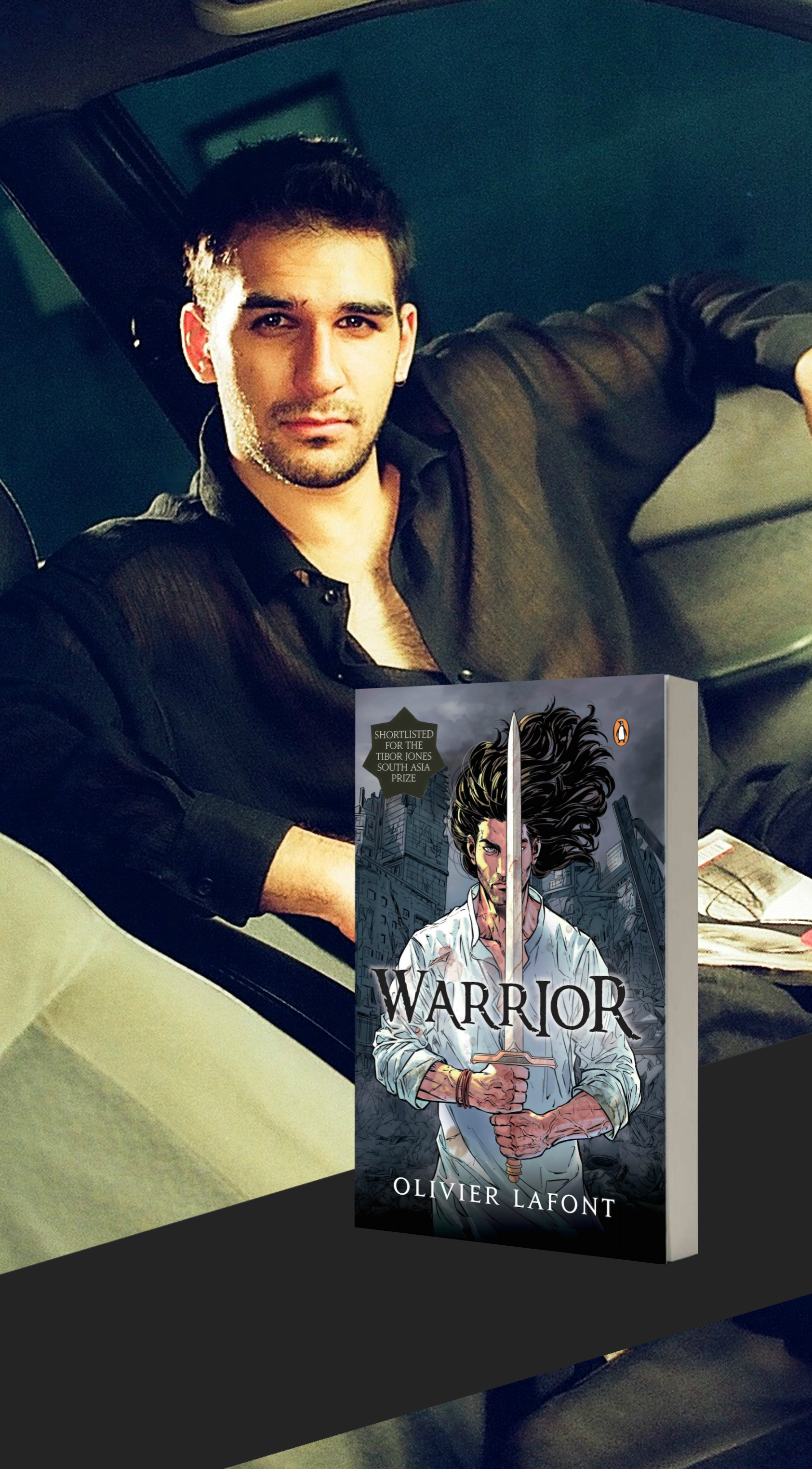 The first people were my English teachers in the lower standards. Whenever they assigned writing assignments I would typically hand in pieces two or three times longer than required.
5) Can you recall that day when you first penned down to start your journey in this world and what was that?
I first wrote 'Warrior' as a feature film screenplay more than a dozen years ago. I can't recall a specific day. I do remember, however, the specific idea and feeling I had of wanting to create an epic film, like the Hollywood summer blockbusters, but that would be an Indian story.
6) What's the difference between the life of an author and that of an actor? Which is more attractive and why?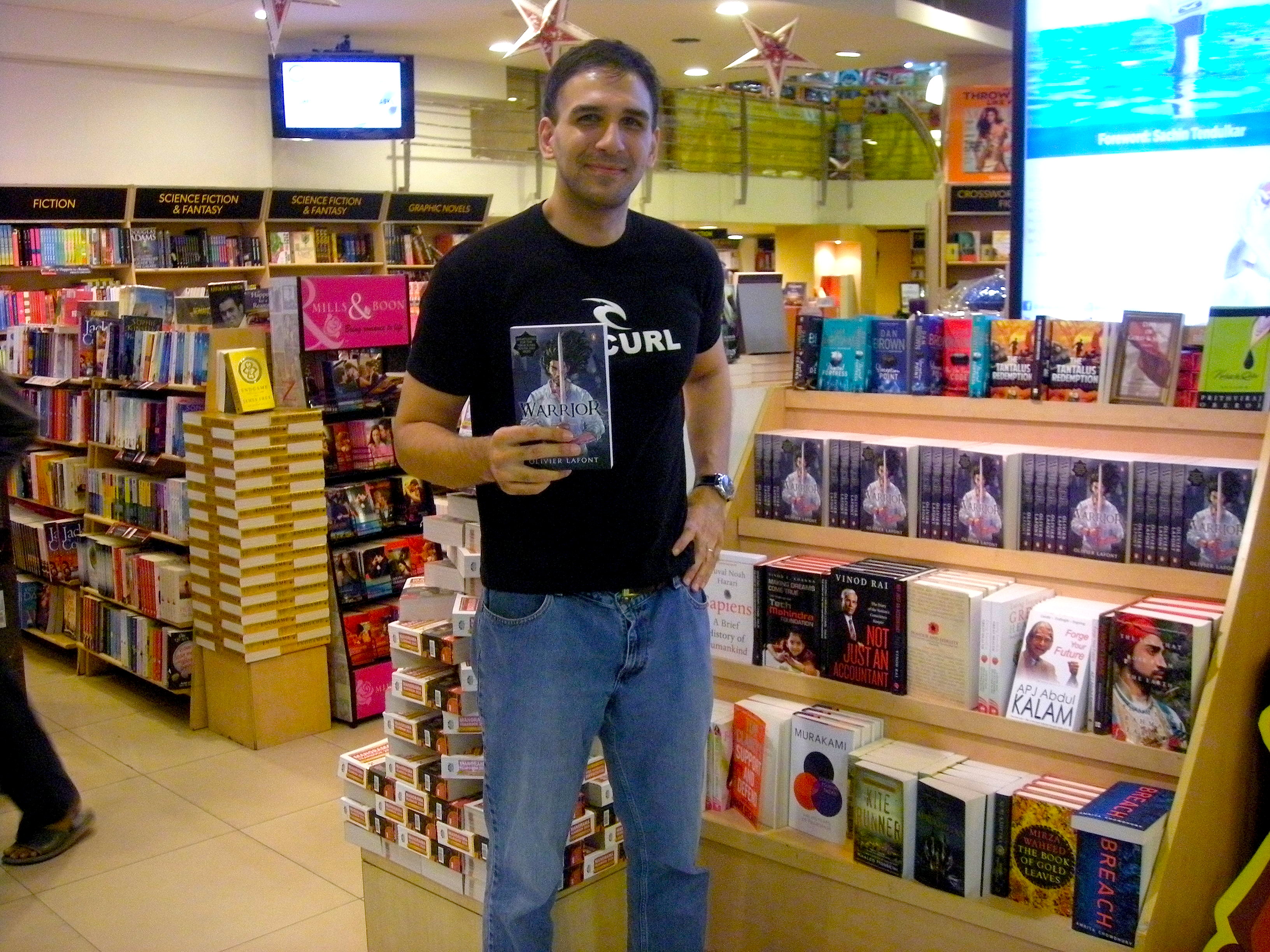 For me the author life is generally private and internal, introspective, while the actor life is necessarily public and external, outward-looking. Both are attractive in very different ways, and satisfy different desires I have. Writing fulfills my desire to create boundlessly, to construct things on a huge, epic scale. Acting, since it's a team effort, comes with a very specific structure, and creating in that frame is also exciting since it's a study of people and their reactions as a viewing audience.
7) How is your journey so far as an author?
Being published by the biggest publisher in the world is of course a wonderful feeling. As a process of creating a product that people will buy and hopefully enjoy, it's been extremely interesting to see everyone's reactions.
8) Any Plan to give you novel a shape of a film?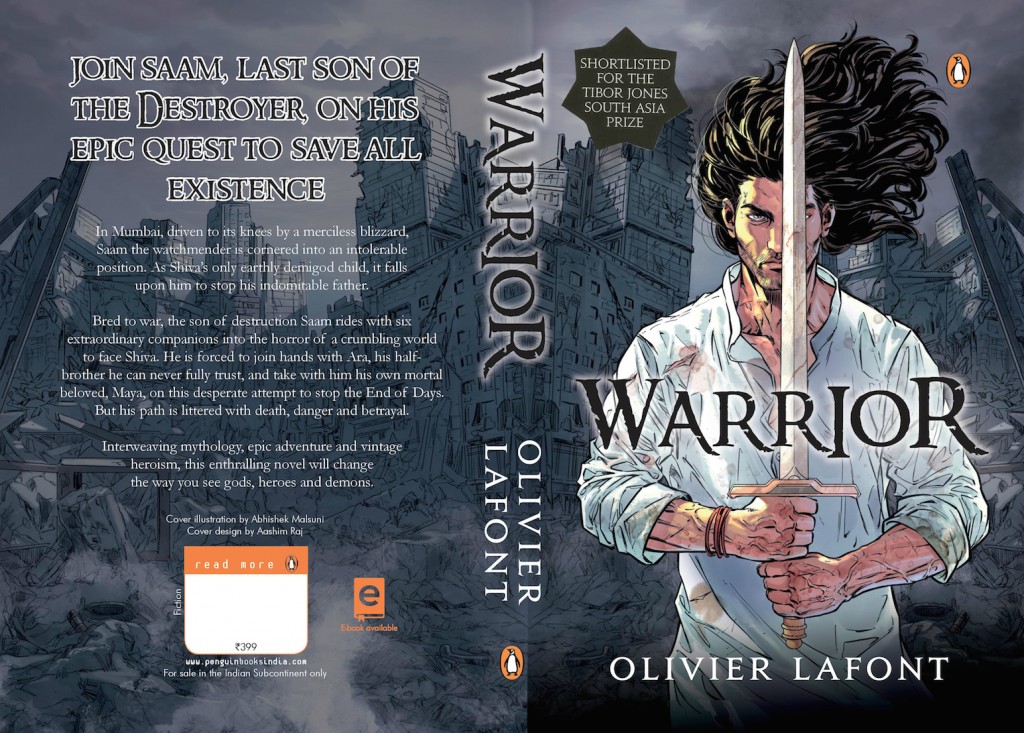 There's no plan now, but it would be fun if it went in that direction. Especially since I first wrote 'Warrior' as a feature film screenplay.
9) You Novel "Warrior" Is already in the market. What sort of response you are getting for it from your readers?
I think the response has been fantastic. People who've read it have come back with a great deal of enthusiasm and some very interesting questions and points of view on it.
10) Will request to give a brief on the story.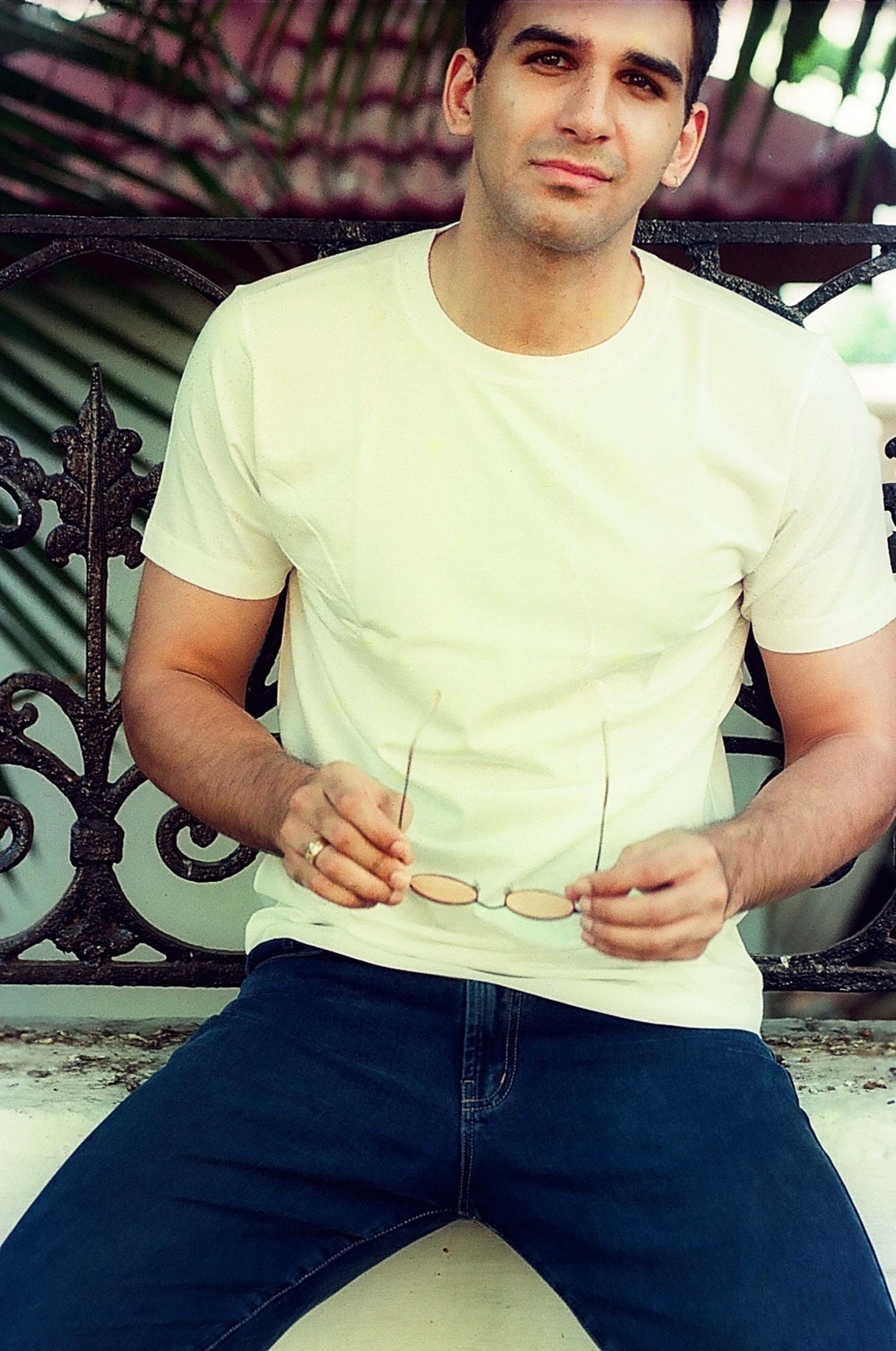 'Warrior' is a heroic epic adventure. My hero, Saam, is a demigod, the son of Shiva. He has inherited from his father massive destructive powers, which have caused him great turmoil in his life. At the beginning of the book Saam is living a simple, peaceful life in Mumbai, wanting to leave behind his bloody past. It all catches up, however, when cataclysms begin to tear India apart. The end of the world has come, and Saam is forced to take his sword again. He has to confront his father, Shiva, in order to stop the end and save everything he values.
11) How the plot came into your mind?
The plot is the same I created for the film script. A source of inspiration was the Mahabharata, which has these intense family feuds at the center against an epic backdrop of world wars and gods and demons. I wanted to create a dramatic family story, hence Saam and his rift with his father Shiva, and place it against a huge scale, so the end of the world and the involvement of gods and demigods.
12) You are a celebrity, then how you manage to make time to think, to visualize and then to pen down a novel?
The day is full of time, of moments where I can create and explore new ideas. Once I have an exciting idea I make it a point to write it down. Since my careers are all modular I can create my own schedule, so making time for writing is up to me. I can block large chunks of time for writing in between my shoots, for example.
13) What next after this Novel?
I've just written a film script, for the first time with myself as the main character. I'll begin looking for a producer for it. It's a fun comedy, a film that could actually be either Indian or international, so the producer could also be either Indian or international.
14) Youf Novel bagged nomination for Tibor Jones South Asia prize- Say something in this regard?
Having my work recognized and chosen for a literary prize was a validating and satisfying feeling. It's always nice when people like and appreciate your work.
15) How it feels when your audience appreciates your work in films and in a similar manner how it feels when you find your readers appreciating your novel?
Interestingly, the feeling is very similar. Seeing that a viewer was excited by a character I played in a film and meeting a reader who was excited by a story I've written, both make me feel the same satisfaction and joy that they've appreciated something I created.
16) What are your other passions in Life?
I like sports. I follow the NBA, UEFA, and my recent favorite UFC. I also enjoy travelling, it's fun to explore and experience new things.
17) In one line describe Olivier Lafont.The Actor Turned Author?
In this respect Olivier Lafont is a storyteller. Whether in film or a book, I want to create stories that people connect to, are excited by, and love.