A Tribute to R. K. Laxman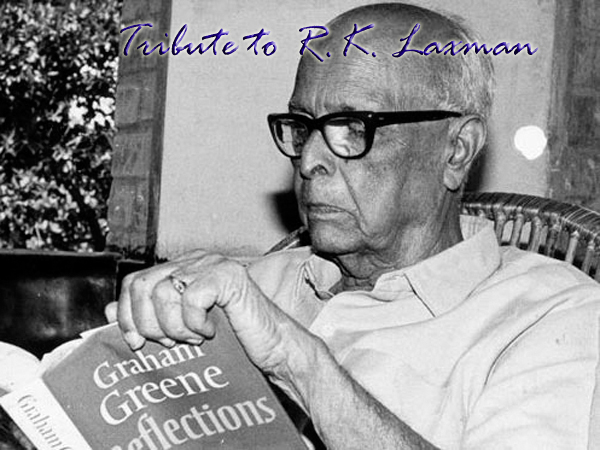 The art of cartoon making is a very hard one to understand and recreating this art form into one's own version takes immense amount of talent and wit. Humor happens to be the key feature of the cartoons and using it properly in the small sketches in the boxes is equally difficult.
When talking of R.K. Laxman, all these interesting things come forward. His works, which have made the whole India stunned and laugh, have led him to the height of a successful career.
Rasipuram Krishnaswami Laxman was born in the year 1921 in Mysore, Karnataka. His brother, R. K. Narayan was rising to fame with his short stories and novels. Laxman started to illustrate or his stories. Later he started to work as a solo illustrator and cartoonist in the Hindu Newspaper. Much later he joined The Times of India, where he worked till a very old age.
The use of the 'Common Man' startled the Indians. Laxman invented this character in his satirical cartoons. This common man, bald headed, with white side hair and white moustache was present at one corner or the other in each of his satirical cartoons.
Laxman's cartoons were greatly appreciated by the people of all the fields. Laxman's sense of humor in these cartoons was appreciated even by the political leaders with whom he made the satires in his cartoons. His works were not restricted within only one generation. In diverse fields of illustrations he made his marks that are truly unparallel.
This 26th January Mr. Laxman left us with his unending number of cartoons and illustration works. His legacy was a true gift for those who are into the advertising or illustration work. The works of this great person are the subjects of great understanding for this generation as well as the following ones.