An Author with a new Flavour- Sandeep Sharma
An amazing session with young author Sandeep Sharma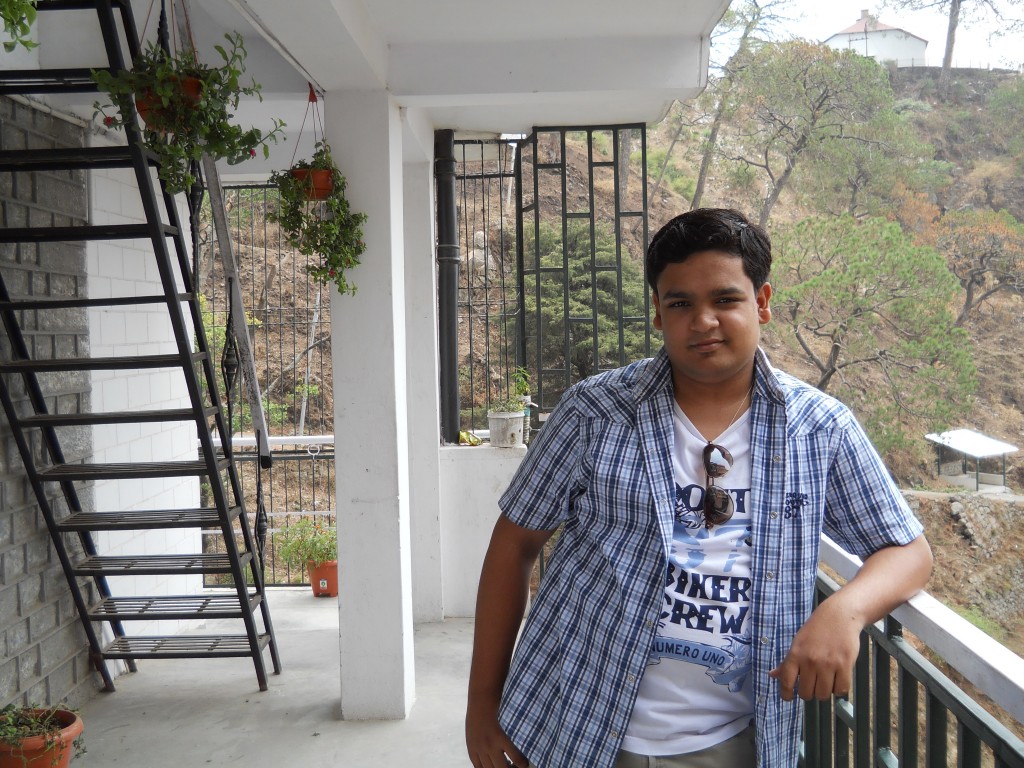 1) Its an Honour to have you with us. Before we Go ahead will request you to share with our readers you background and also who you are as a person apart from being an author.
Firstly, thanks a lot India Cafe24 for this amazing opportunity. Myself, Sandeep Sharma, a not so boring final year B-Tech student from JSS, Noida. My hometown is Agra. I am a total 'Noveloic' person. I live to read and write. Apart from being an author and a student, I am book reviewer and you can find my reviews at 'The Author's Blog' which is slowly getting transformed into a 'Publicity House'.

2) How writing came to your life?
It came to me from my father. My father loved to write but he was not ready to show or to reveal his writing in front of anyone. He just kept his dream hidden under his pillow. I have seen him burning his diary on which he once wrote his beautiful poetries. I was a small boy then, around 10 years old and I think that sight of 'burning dreams' ignited a writer in my heart.
3) Who encouraged you to enter this world of authors?
My elder sister, Deepshikha Sharma. She must be smiling from the heaven watching me pursuing her dream, she once saw for me. I miss her a lot.

4) Who is the one who for the first time noticed the spark in you to become an author?
I think that would be my cousin sister, Kavita Sharma. She was the one who kept on following every bit of my writing, from the blogging to novels; she kept on looking every bit of my writing and gave her valuable comments over it, when needed. She was the first one who saw an author within me.

5) At what age you started penning down you feelings?
I wrote my first short story when I was around 12, I started blogging when I was 17 and till 19 or so, I wrote around 100 or more short stories. My first novel came in the market when I was 20.
6) What are the reasons behind your to enter this world of books?
I had a story in my mind and I wanted it to be read. I think that was enough for me to push myself in.

7) How is your journey so far as an author?
It's great and I think that coming days would be awesome too. I am in touch with so many beautiful people of this industry that I feel myself immensely privileged and hope that this journey keeps on moving ahead and keep on bringing lots of joy.
9) You debut Novel "Hey Dad Meet My Mom" Is all set to hit the market. What sort of response you are getting for it from your readers?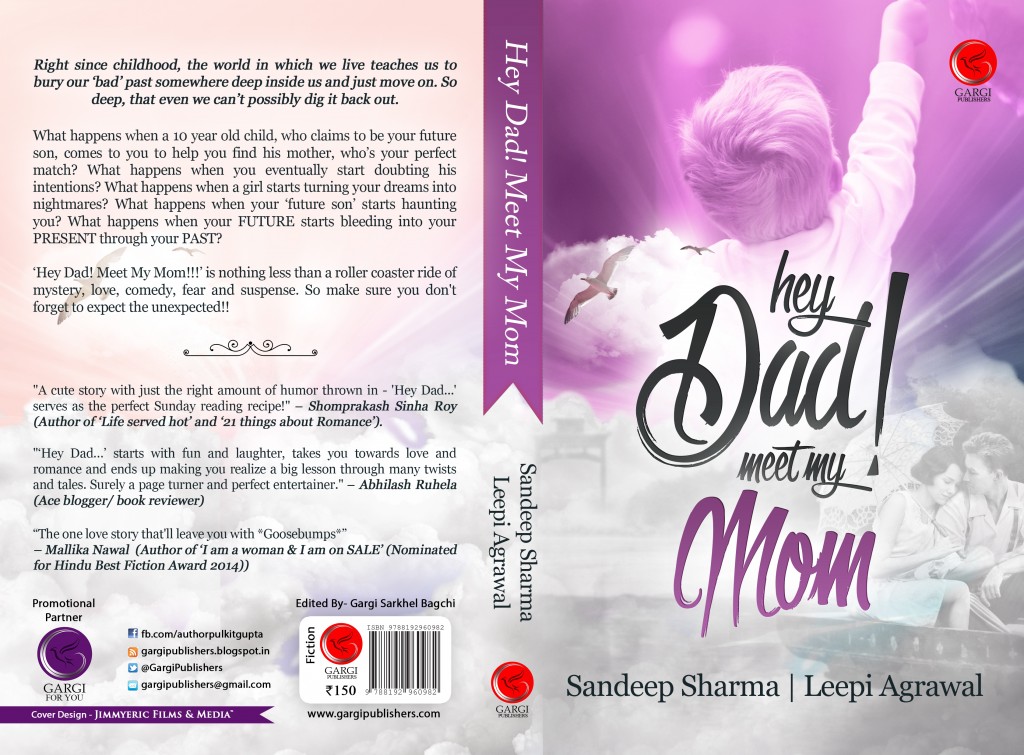 It's getting fabulous response from the readers. The first thing which hits on everyone's mind is the unusual kind of the 'Title' and the other thing is the heavenly cover design, thanks to Jimmy Eric. These things leave a long term effect on everyone who comes across the book. And now as the book has started to reach our readers, the positive feedbacks ensure us that the content of the book is as unusual and appealing as the title and the cover is.
10) Will request to give a brief on the story.
The story revolves around a character named Puneet, 28, single and still searching for his love. He is totally against of arranged marriages but is pretty incapable of ending up with a love marriage too because of his shy and girlophobia kind of nature. To help him out, his own 'future' son, 10 year old Rishi shows up and that's where the 'hunt' begins.
After some successful, 'faulty' trials, Puneet finally finds someone, the love of his life, Myra. But Rishi was not happy, he was not here for this, he was not even from the 'future' as he claimed. He was there to take Puneet somewhere else; he was there to take his dad to his past, his 'haunting' past.
'Hey Dad!' is the story of Puneet's past which is bleeding in his present through his future.
11) How the plot came into your mind?
I don't have a slightest idea of that. I just wanted to pen down a romantic story with suspense as its core. Chapter by chapter, the plot got built up automatically. I got huge help from my co-author, Leepi Agrawal, as well. She helped to built up a very strong character, Roshni, a super model.
12) What sort of problem you faced while searching for the publisher?
The major problem faced by any author is of finding a publisher who takes up his book as his own. It is pretty difficult to find such a publisher but I was fortunate enough to find Pulkit Gupta. I did an anthology named Crumpled Voices, under his Gargi Publishers and that's where I saw an enthusiastic team and decided to work with them.
13) What next after this Novel?
I am currently writing a crime cum historical fiction based on the history/origin of Chess named 'Let the game begin!' We are also working on the sequel of HDM3 and hopefully we will come up with yet another entertainer.
14) What are your other passions in Life?
There's no other passion other than reading and writing but yes there are some hobbies like singing, imitating others (mimicry) etc.
15) Where you see yourself 5 years down the line?
If you'll take me 5 years back, I can't even imagine giving this interview (*chuckles*); I am not a kind of person who plans anything, I just do. I have no idea where I would be.