Meeting The Young Author- Vivek Jain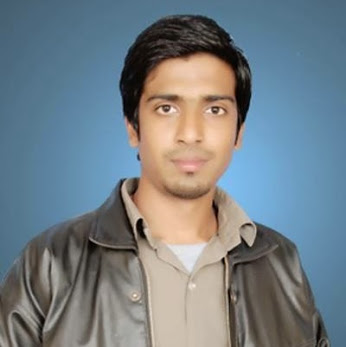 1) Welcome to this session. Before I Go ahead will request you to share with my readers you background and also who you are as a person apart from being an author.
I am a very simple and ordinary guy who believes in love and destiny. I have completed my engineering and currently working as a physics faculty in a IIT-JEE institute at Indore. I like music, acting, night outs and sometimes cooking also. I keep little bit scientific, philosophical, and mythological in my approach about many aspects of life and nature secrets. I love astrophysics.
2) How writing came to your life?
Actually it was a incident that forced me to write otherwise I never wrote even a single line in my whole life, neither I was interested in reading any fiction novel. Becoming an author was not my dream.
3) Who encouraged you to enter this world of authors?
Truly speaking my Helplessness, my destiny, my love, encouraged me to enter in this word of authors.
4) Who is the one who for the first time noticed the spark in you to become an author?
No one.
5) Can You recall that day when you first penned down to start your journey in this world and what was that?
Yeah …I still have memories of those day.. during that days i was trying a lot to prove my innocence to shruti but she was not ready to talk to me, than first time i picked my pen. That time i was in my final year and started my writing in the form of a personal diary in which i described all the cases happened with me and about the actuality.
6) What provoked you to enter this world of books?
As i said.. first i pen down a dairy in around 40 pages and tried to give it to Shruti but again she was not ready to hear me, then i took further step and convert that 40 pages in the form  of a novel script. Yet that time i didn't have any idea, how will i write, how will i approach publishers, what is the procedure, nothing… because upto that time i hadn't read any novel, neither i was interested in writing .So it was a biggest challenge for me but still i took my laptop and started to shape my story in the form of a script. So many times i was thinking writing is not my cup of tea, but every time the face of shruti, my desire to get her and my unconditional love catalyzed me.
During my writing i also had to lie my parents many times because that time they had no idea what i was doing. Sometimes tears came into my eyes because the thing i was going to do without informing them was wrong but i was left with no other option.
7) How is your journey so far as an author?
Well its a nice journey…Sometimes I feel good when people approaches me respectfully, when someone ask for my autograph and say something about dreamer but sometimes it really hurts just only because of shruti.
9) You debut Novel "The Dreamer " Is already in the market. What sort of response you are getting for it from your readers?
So many people have tears in their eyes when they completed it.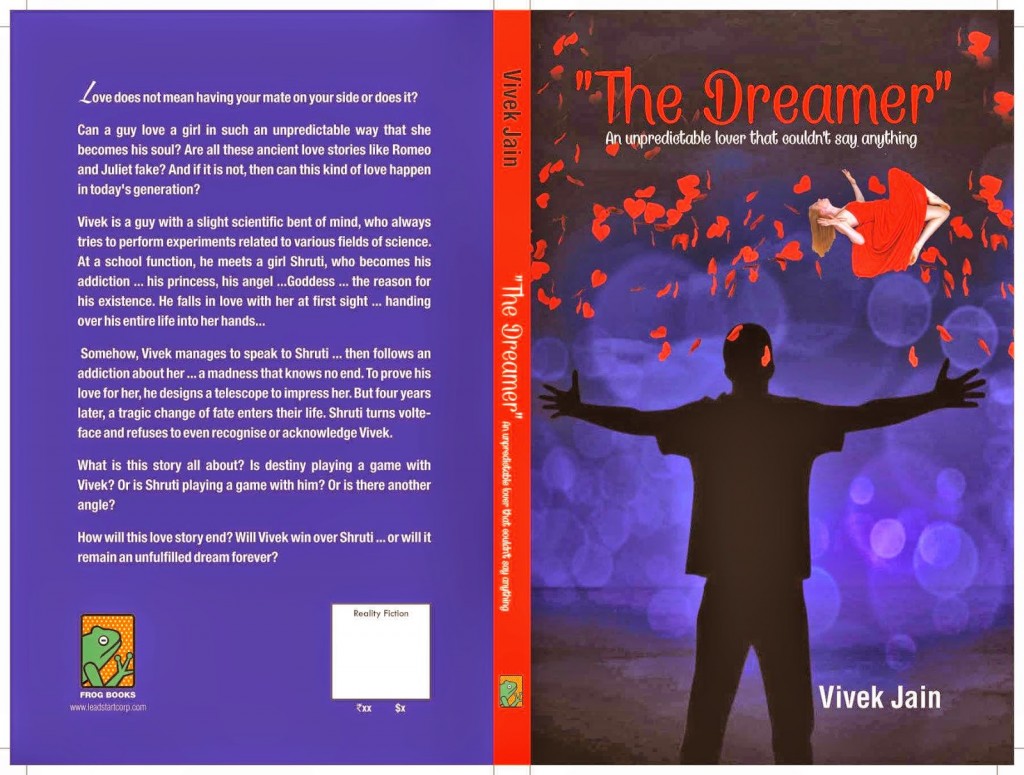 10) Will request to give a brief on the story.
Dreamer is all about the love story of a guy who fall in love with a girl (Shruti) at his school time and in the love at first sight she became an angel, his goddess.. Somehow Vivek manage to talk to her with the help of his friend Ashwin. In the love and madness, he crosses all the limits upto which a teenager or any one can reach and try to understand the drastic change in the behavior of Shruti, but destiny plays a game and even after 5 years he left with nothing infront of her. The story starts with the end scene in which Vivek is seated in front of Shurti in train… just only to explain her about all the game his destiny played with him, but before he dares speak to her, he goes in flashback. Story concludes on the same scene but in a unique way.
11) How  the plot came into your mind?
There was nothing like plot, everything was real.
12) What sort of problem you faced while searching for the publisher?
It was really hard for me to find a publisher.
13) What next after this Novel?
I decided one plot but don't know when I will get the chance to pen it down.
14) What are your other passions in Life?
I want to be 'ME', as I was before.
15) Where you see yourself 5 years down the line?
I am sorry to say this but I don't have any vision for me.