Meet The Indorian Best Seller Author – Rohit Dawesar
Is it easy to become a bestseller? Surely it is not and that needs enough quality in addition to excellent writing skill to achieve this position in the writing world. I am glad and happy to present this time author Rohit Dawesar who is not only a bestseller author but also an entrepreneur too. Sound Interesting? Join me to take a tour of the chit chat session I had with this amazing author from Indore.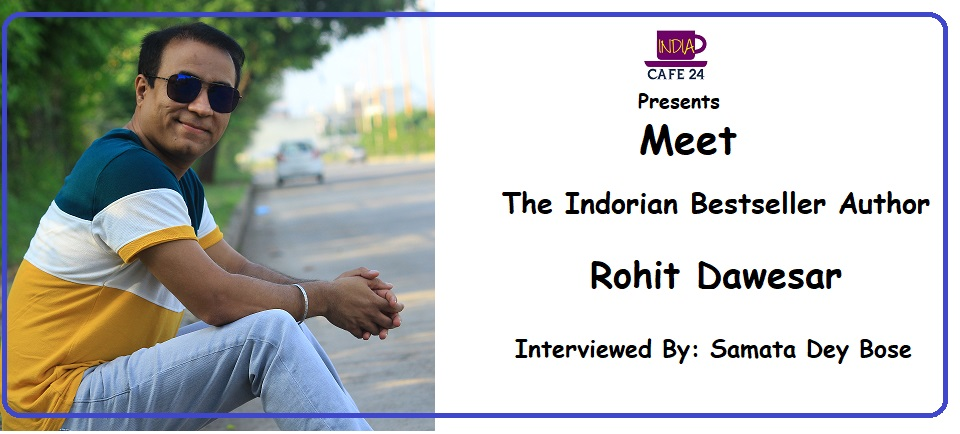 Welcome Rohit, we are glad to have you with us on the platform of Indiacafe24. Our readers would surely want to have a sneak peek about you and wish to know about you. Kindly share a brief about you, your education, and your family.
A: My name is Rohit Dawesar and I am an author from Indore. My debut novel 'The Stupid Somebody' became a national bestseller even before I signed a contract for my latest book 'NO MATTER WHAT… I will always love you!'. I also write and post Nanotales, short stories and one-liners on my social media accounts which get immense love from my readers all over the globe.

Read the Review here: Just Click
   I have a loving mother, a sister who is happily married and lives with her husband in Greater Noida. Recently, they got blessed with a baby girl and I with a beautiful niece. My father passed away almost a year back. I like to read, write while I travel to unknown, unexplored places.
   I did engineering before trying my hands at various professions that includes being a motivational speaker, running a restaurant and also a coaching institute. Now a full-time writer who tries to create magic with words, I am a book lover and a movie/ tv series fanatic who would hardly deny a cup of coffee any time.
   I guess that was more than just a sneak peek (laughs). Actually, that's what Google says about me, in the third person, obviously.
Which authors and their work inspired you the most?
A: There are many. To share a few, let me think. Umm… Paulo Coelho's The Alchemist, Khalid Hosseini's The Kite Runner, Stranger Trilogy by Novoneel Chakraborty, An autobiography of a Yogi by Paramhansa Yogananda, Before you quit your job by Robert Kiyosaki are some of my all-time favourite authors and their works.
Can you recall that moment when you first realized that there is an author within you? Or it was someone else you discovered the author in you?
A: Actually it was the latter. And, I can't remember the exact moment when it was the first, but I used to receive such comments that I must start writing quite often. Though I used to wonder why would they say so, because I never used to write. Perhaps it was because I was an avid reader (of non-fiction more at that time) and they would have found my thought process and understanding about life and things author-like. I mean, that's my best guess now.
You are associated with a coaching institute for engineering students. and these days there is a trend of engineers becoming authors… You witnessed some sparks in the students you have.
A: Actually, I used to be the owner of a coaching institute where I used to teach engineering students too. It was a while back. With college-going students around, there's always sparks and energy and dreams floating in the air and it's hard to not get impressed by that.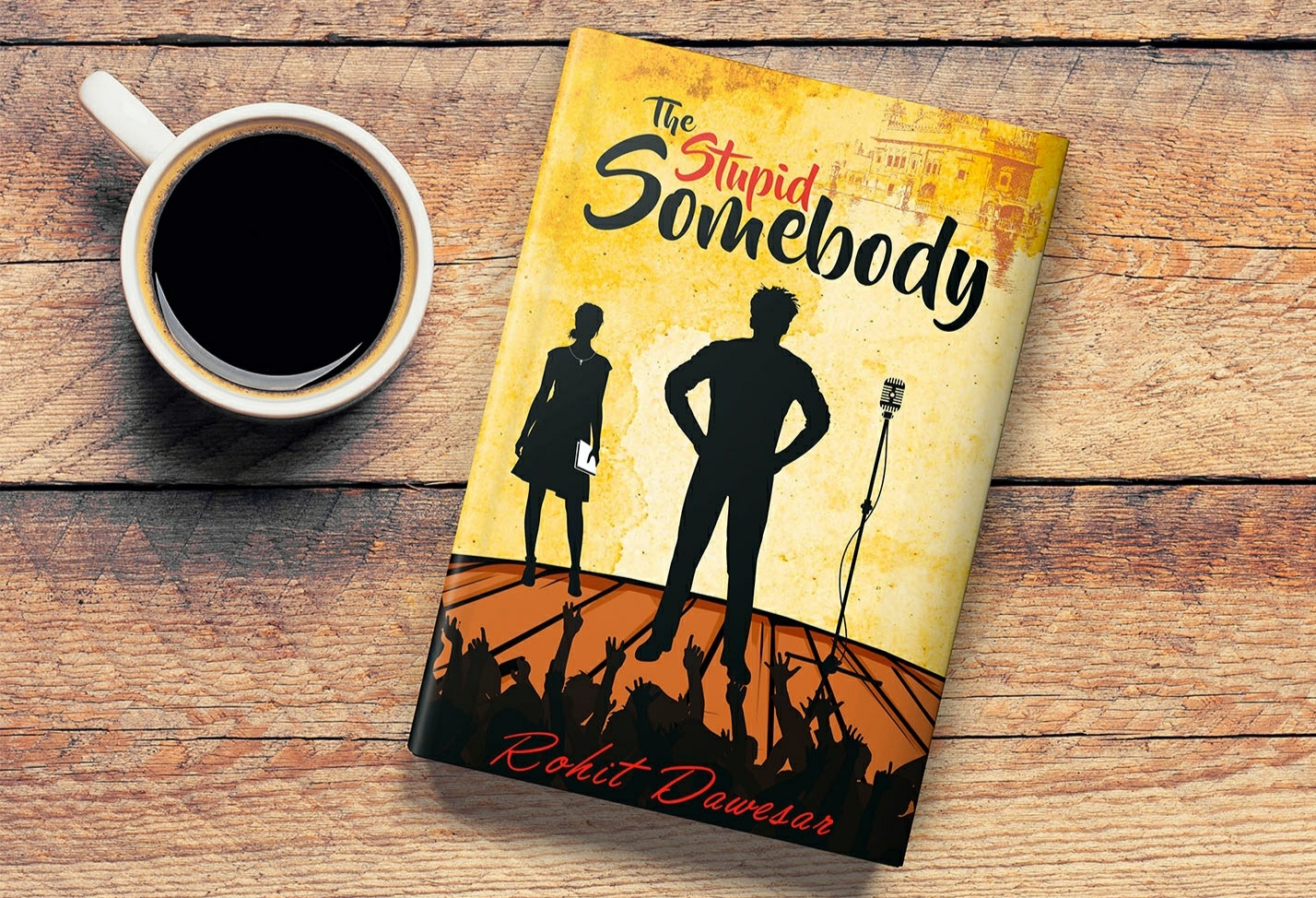 How you felt when your book 'The Stupid Somebody' bagged the bestseller tag?
A: It was a gradual process to grasp this fact. But when it got registered (when others told me that the sales that book had done qualifies it to be called as a bestseller), it really felt good and satisfying beyond explanation. The tag also brought with it a responsibility – to strive and become better with each book.
The Stupid Somebody …… is your debut book…. can you plz share a brief about it ?
A: The Stupid Somebody is basically a story of dreams and love. It's a tale of Rohit – a guy who stammers while speaking but has a dream of becoming a world-class motivational speaker one day. The girl Rohit loves named Sherly, is getting married in three days. The book is about Rohit, Sherly, their love and how Rohit's childhood dream is the thread that's connecting everything happening to him in his life.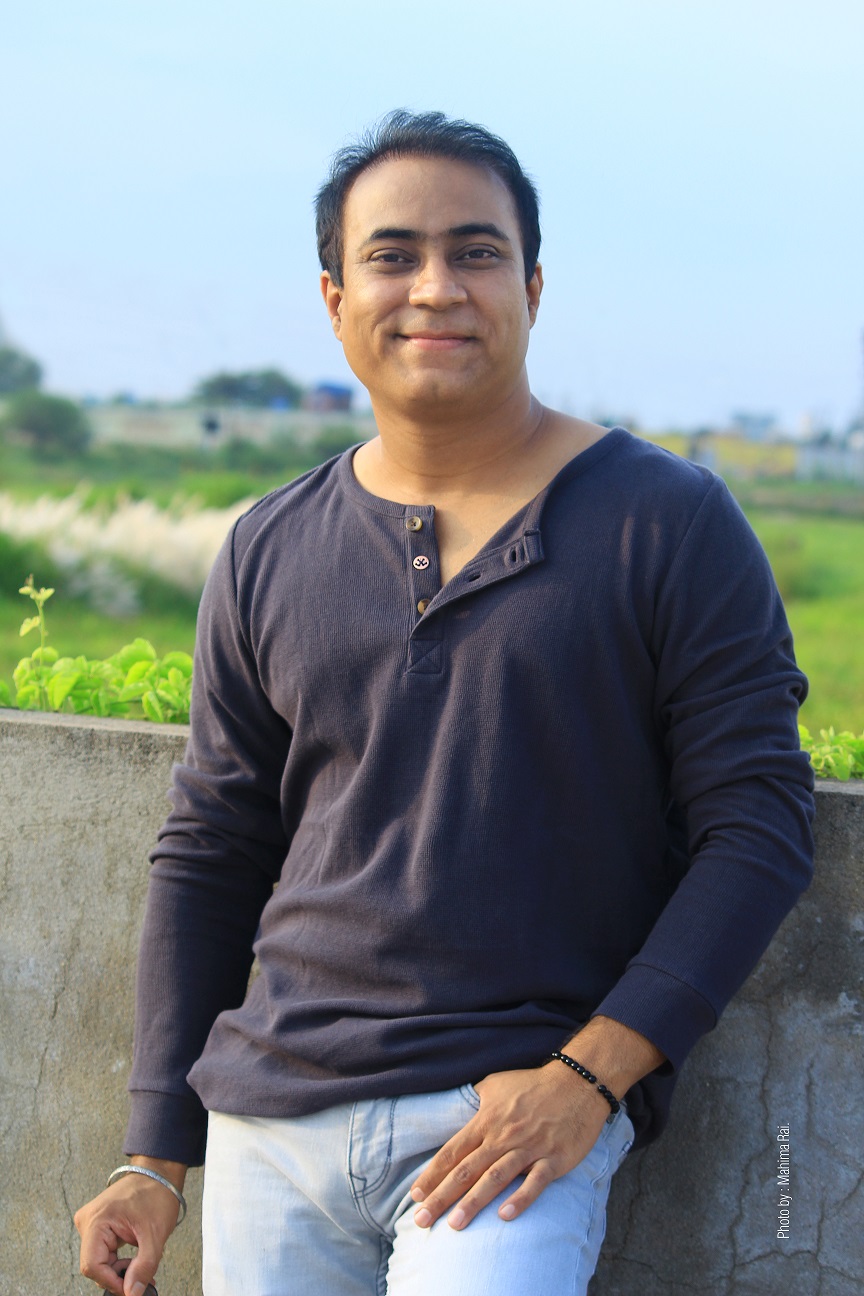 Out of your 2 books if I ask you to name the one which as per you among the two is the best work of yours… Can you tell? (from viewpoint of the reader and not as the author)
A: See, both are different genres. 'The Stupid Somebody' is life and romance. 'No Matter What…' is a romantic thriller. So, it depends on your interest. As an author, both are equally close to my heart.
I got to know that you are in love with poetry. What type of poetry attracts you the most?
A: Oh! I am sorry, I am not in love with poetry. I am a storyteller more. I just tried my hands at poetry a while back and people said that I wrote them well. So, I will be using them in my upcoming novel. (Smiles)
You are a full-time author now. How does it feel to be one free from 9 to 5 job protocol?
A: That was the main motivation for me to do whatever I have done in my life career-wise – to get out of the rat race and to not be bound by this 9-5 job thing. Though the latter is not bad. But, that's not what I wanted. I am okay in working 24*7, but not because of any sort of boundations. Rather, it should be for the sole purpose of the love of that thing. So, I am living my dream you may say. Now, let me ask you this – how does the sound of freeing yourself from 9 to 5 job protocol feel to you?
The Urban Gumti – Say something about this restaurant you are co-owning. Will love to visit to enjoy the food .
A: I am the co-founder of this fast-food restaurant chain which is now operating only as an online delivery platform. My partner is taking care of all the operations now. We serve (now deliver) a variety of burgers, pizzas, subs and more. If you are in Indore, do order from us online.
The conflict between the publishers and authors is very common. Have you faced such problems while finding a publisher for your book?
A: Luckily for me, there has been no conflict yet. Touchwood! My current publisher, Fingerprint is quite helpful and we share the same goal- to make the book successful and to make it reach the right target readers.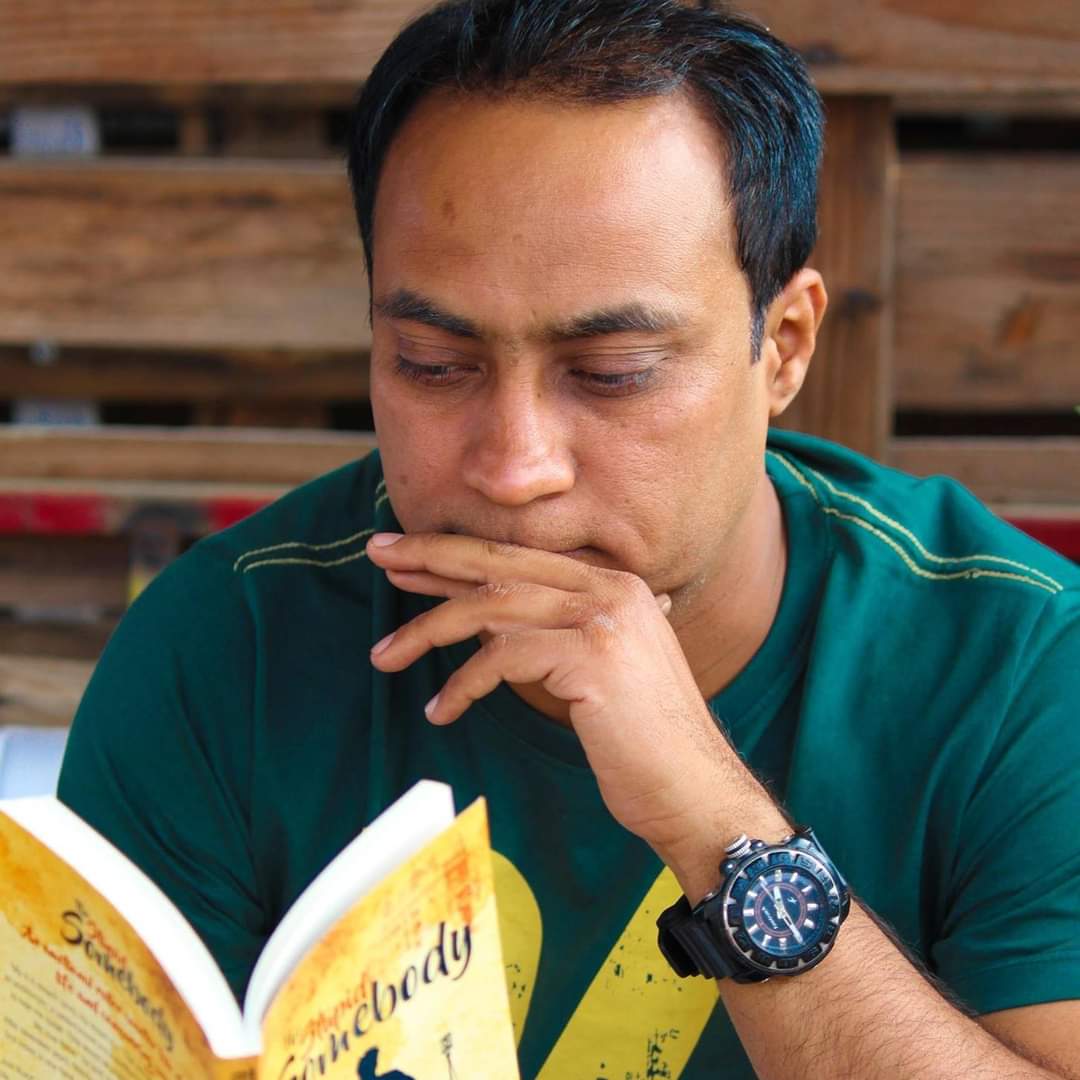 Is there something that you feel, you need to improve in your next project?
A: A lot actually. According to me life's about constantly improving. What exactly it is for me in my literary journey that I need to improve, that I am still exploring.
What are your other passions in life?
A: Watching movies, Hollywood tv-shows, web series. Apart from that I love playing Chess, Table Tennis, meeting new people, especially in a totally new, unexplored city.
What are your future plans- what else you want to do?
A: As of now, I just want to tell stories and try and make this world a better place with my tales in it.
What next in the pipeline in books and of what genre?
A: Next is either the thriller I am writing currently or the story of Abeer and Roshi of which I have already written and shared a couple of chapters on my website www.rohitdawesar.com. This one is a romantic tale clubbed up with a socially relevant topic.
Any tip for the struggling authors?
A: My advice (no matter how cliche it may sound, but it is the most important) is – Read, write. Apart from this, I have written a full blog-post on the subject which is on my website www.rohitdawesar.com.
What qualities you believe are a must for any budding author?
A: Observation! If this one quality an author has, he/ she can do wonders in this industry.
I heard that you never deny a coffee…. so, when It's my turn for a COFFEE WITH ROHIT?
A: Whenever either you are in Indore or I am in your city. How about you take my live interview then?
Define Rohit Dawesar the Multitasker in One line?
A: The Stupid Somebody! (laughs)
Participating in Outsetbooks Book Marathon