Netaji Birthday – A Day to Remember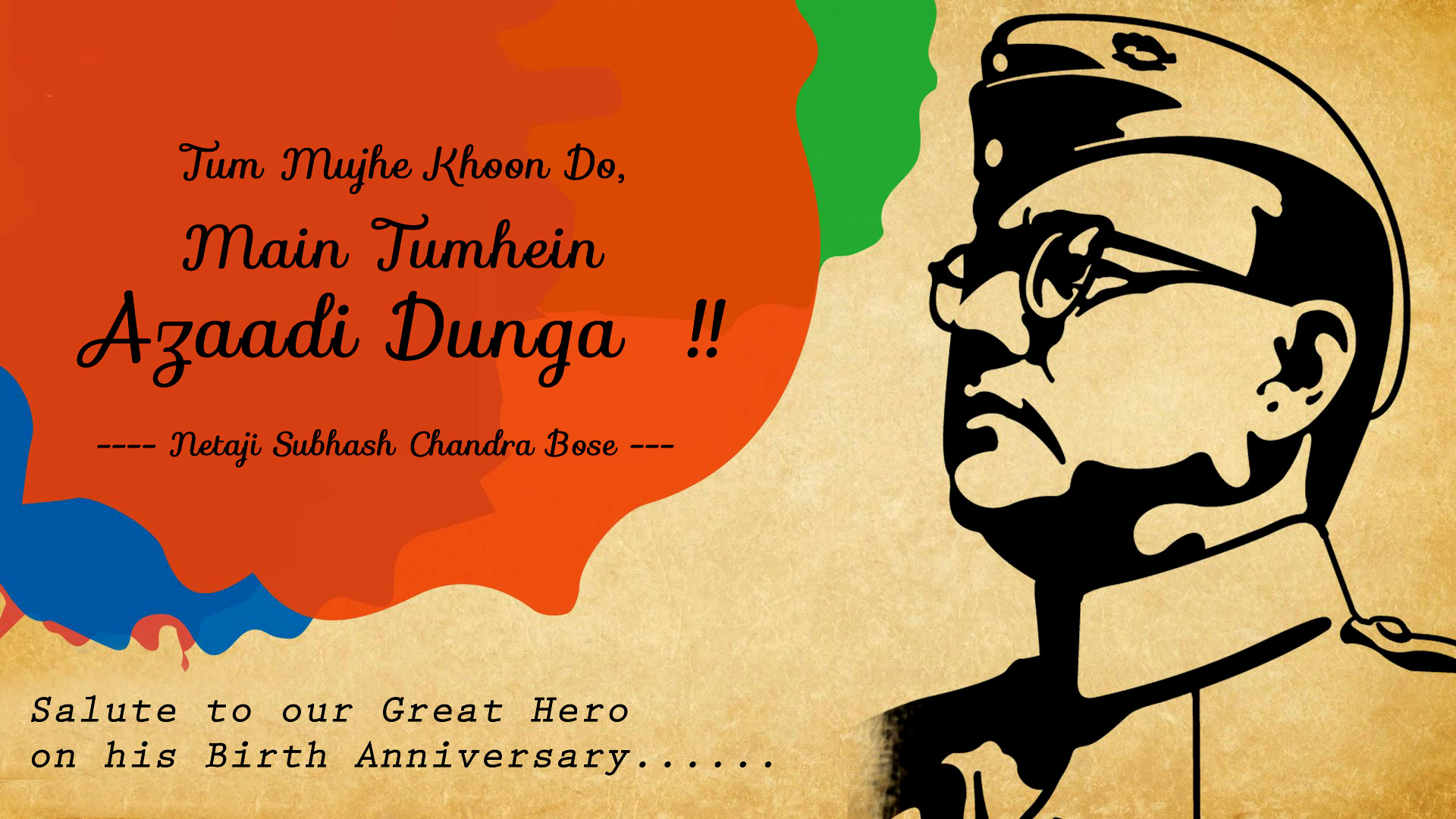 Image Source: www.godhdwallpapers.com
The history of Indian Freedom Struggle reached on very important mark with the 125th Birthday of Netaji Subhash Chandra Bose. This Bengali leader who led a very prominent and memorable role in the Indian Freedom Movement is regarded as one of the most important catalyst in the movement.
Bose, who was born in 23rd January 1897 in Cuttack, Orissa, was a very bright student in his academic career and was the one to pass the Indian Civil Service (ICS) Examination at that time. In spite of having so much chance of a lucrative career and bright future, Subhash joined the radical wing of the Indian National Congress. Though his rise in the party was fast, the difference of his political philosophy with Gandhiji made him leave Congress and find his own way to fight for the freedom of India.
Though he was in house arrest, Bose made a spectacular escape to Afghanistan and then to Berlin in the 1940's. This was a great journey for Bose, but his quest had just started. His tie-ups with the Nazis, his return and fighting with the British until 1945, everything happens to be a glorious journey. His will and dedication, his love for the country, his sacrifice, all are remembered as we spend this 23rd January celebrating his birthday.
The love for the country, the respect for the motherland, the love for the people, these are the important lessons that we can derive from the deeds of Netaji. The man, who went through much suffering and turmoil only to see this country gain freedom, was not only a mere freedom fighter, but a pathfinder towards a new possibility…
His words, "Give me blood, I will give you freedom." Is a never to be forgotten line. Still now, his words, his philosophy, his writings keeps on motivating and inspiring people of different age. In spite of the passage of time, his works and words work as motivator for millions of youths worldwide.