Meet … Meet Chauhan Author of Ubuntu Using Hacking
It's the story of a simple boy who fought daringly against all odds of life to make his identity as an author. His efforts got rewarded and he became one of the best selling authors. To know the journey of Meet Chauhan continue reading this session which we had with him.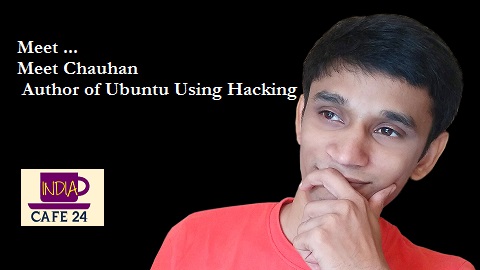 1. Welcome, Meet. It's a pleasure to have you on this platform of Indiacafe24.com. Our readers would surely want to have a sneak peek on your background. Kindly share a brief about you, your education and your family.
Ans :-  Let me first thank you Indiacafe24.com for this platform.
My name is meet Chauhan I am an author of Ubuntu Using Hacking (2017), Footprinting & Scanning (2018) All Two books have remained bestsellers since their release. He now a girl alone in the world – a story of a lonely girl brand new release coming in 2020! My two books are the best sellers. And My books a most of available in e-book. But paper book available in a few countries. e-books available in many platforms in the world. Like Google Books, itunes, kobo, pothi, Bernal and noble and many platforms in the world. My education qualification is 11th commerce. Because That was a hard time for the Chauhans as Meet's father health deteriorated. My Mother Is a House Wife.and my sister is a teacher.
2.      How the idea of turning an author came to your mind? Is there someone who inspired you or it just happened? 
Ans:- Meet Chauhan failed his 12th board exams 2 years back. That was a hard time for the Chauhan's as Meet's father feel ill. Meet had to take all the responsibility of his family solely To fulfill his duty he took a job as a peon in a private company. This job paid him 2500 only. When his friends got to know about this, they made fun of him and called him 'looser'. But this did not stop Meet. He did not lose his courage. He started writing on 'Ethical Hacking' which is cyber crime's important topic.
 3.  Who are those Indian authors whose writings inspired you the most? Do you have any foreign writers in your favorite list?
 That will include mostly writers in Gujarati. Like Kajal Oja vaidha, Ashwini Bhatt, Gunwant Acharya , and Harkisan Mehta. continue to inspire the storyteller in me. The list of favorite foreign authors would include Stephen king, Toni Morrison , John Irving, Joseph heller and Jonathan Franzen.  It is not an exhaustive list though.
 4. Share a few words about your latest book    Ubuntu Using Hacking  and Footprinting & Scanning    and how it happened
Ubuntu using hacking:- With the help of this book, you can easily read ethical hacking and cyber security tips. In this book, you can get read of HoneyPot server, Trace Email and Virus Protection, or much more, for Cyber ​​Security. And in this book like ethical hacking for password cracking, Android hack, and attack computer, tips and tricks have been provided.
Footprinting & scanning :- this books helpful too easy read and learn footprinting, what is footprinting, website footprinting , scanning , network scanning, map tool, email tracker, cybersecurity and get easily fake website details and this books is an easy to learn cyber security and tips and trick.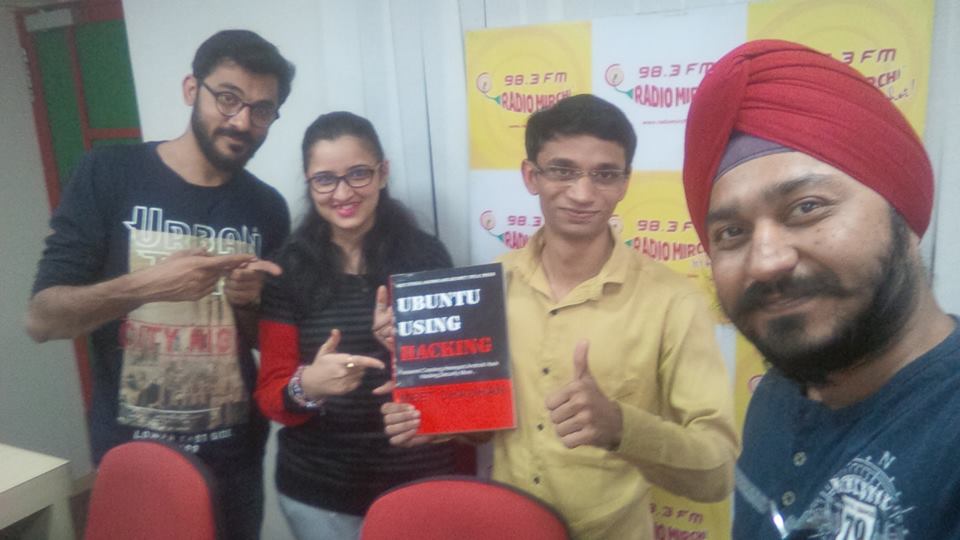 5. Why the topic of Ethical Hacking attracted you? Any such incident which spiked up your interest in Cybercrime.
At the age of 10, his parents gifted him a computer and he says he started taking an interest in hacking after a year of playing video games when he read a newspaper article on the subject. He soon started a blog website where he wrote hacking tutorials, which acquired many readers and encouraged him to write a book. The book received favorable responses in India, made meet popular in the country, and turned his hobby into a full-time profession. Meet Chauhan has also helped cops in solving a crime mystery.
6.  The conflict between the publishers and authors is very common. Have you faced such problem while finding a publisher for your books?
I would say that the pre-publication experience with both create space independent publishing platform, whom I could not agree with on the pricing front and Computer World Publication, publisher of 'They Go to Sleep' was satisfying beyond expectations.
7.  What are your other passions in life?
Music, Writing, Games, and food, too.
8.  If we ask you to name 3 favorite books of your… which 3 you will pick and why?
First:- Rich Dad Poor Dad Book by Robert Kiyosaki and Sharon Lechter I have good read a better about this book.
Second:- A Prayer for Owen Meany Novel by John Irving this is my favorite novel in my life.
Three:- Network Security Through Data Analysis: Building Situational Awareness Book by Michael Collins this book is very helpful in my life I am easily learning network security and more..
9.  What are your future plans-?
Currently, I am writing a novel and  I also plan to do a study in computer security.
10.   What next in the pipeline?
I already planned I write a movie story ( novel ) and many computer books.
 11. Define   Meet the Author in One line?
"Reading the heap books cannot even write two lines,
But a bitter experience can write you a whole book. " – Meet Chauhan