Devashish Sardana- A Thriller Writer Of Twisted Tales That Both Excite And Scare!
Devashish Sardana- A Thriller Writer Of Twisted Tales That Both Excite And Scare!

Writing is an art. Well, there is a handful of young authors who mastered this art. I am glad to present one such author today who has a story behind every story he pens down. Inspiration is something we all need to do better, but author Devashish Sardana got inspired by the American series and, that I found interesting. A smart, talented, and confident person is author Devashish which impressed me. So, join me in exploring the journey of Devashish, the author.
Welcome, Mr. Devashish Sardana. It's a definite matter of pride for me to present you on this platform. I insist you share a few words about yourself, your family, and your education.
I'm super excited to be here – thank you for having me! I grew up in Chandigarh and now settled in Singapore with my wife and college sweetheart, Megha. Love coming back to the City Beautiful where I went to school (St. Stephen's) and college (PEC). Got a lucky break to study business management at IIM-Ahmedabad and have been working as a brand builder at P&G Singapore for the last 10+ years.
You stay in Singapore… so how come you landed there? Professional or Family shifting?
I was recruited on-campus by P&G Singapore after graduating from IIM-A.  Joined P&G as a rookie marketing professional and have grown within the company to Global Brand Director position.
As I have already been to Singapore, I will go a little deep about your life in this city before diving into your author's journey. What do you feel are the similarities between the two nations, India and Singapore?
Oh great! Did you visit the Merlion in Singapore?… Well, I feel people from both nations share similar values of openness, multiculturalism, and self-determination. The people in Singapore make it feel like home away from home.
What do you love the most about Singapore…other than Merlion?
I love that it's clean and green – a lot like Chandigarh, but better ????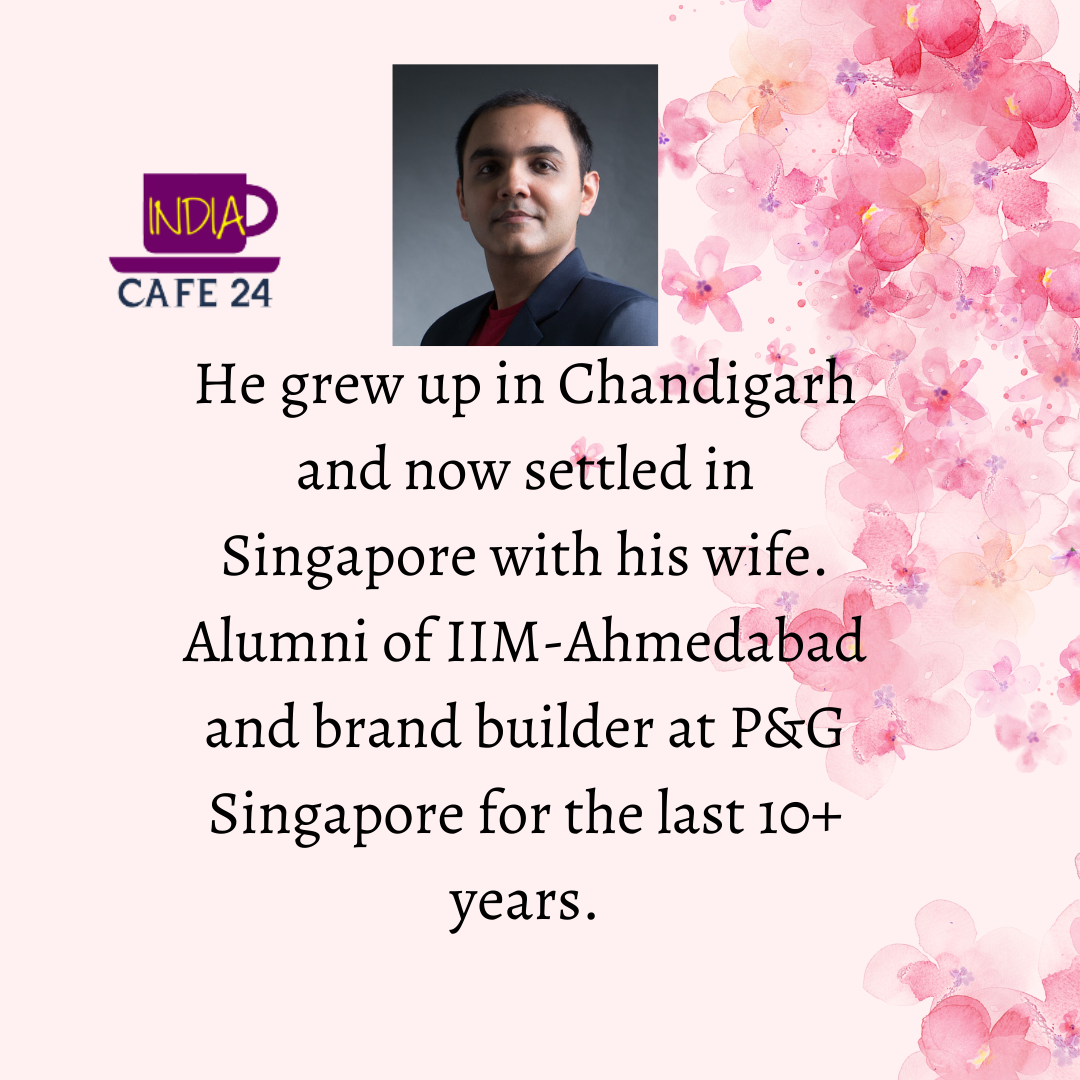 You authored the book, The Apple. It won the second prize among 5000 entries at Amazon India's Pen-to-Publish Literary Award 2019. How does the plot come into your mind?
I still remember that I was taking the bus to work and reading an article about North Sentinel Island off the Andaman coast – one of the last uncontacted islands in the world inhabited by the ferocious Sentinelese people for centuries. And I thought to myself: maybe the Sentinelese are violent because they have been guarding something for thousands of years? What if it's The Apple from the real Garden of Eden!
I came to know that you also write 100-word thrillers on 10×10 Thrills. Very interesting, and can you please elaborate?
Ah, yes! I write 100-word thriller stories that are broken down into 10 chapters of exactly 10 words each – kind of like a Netflix series with 10 episodes. Every story ends on a totally unexpected twist!
1.6 lakh followers on Facebook and Instagram…… such a massive figure… What's the secret behind this massive fan following?
I guess it's a combination of short, chewable content that is both relatable and unexpected in a new-to-the-world 10×10 story format. People love it – especially when it gets more twisted, darker, and scarier.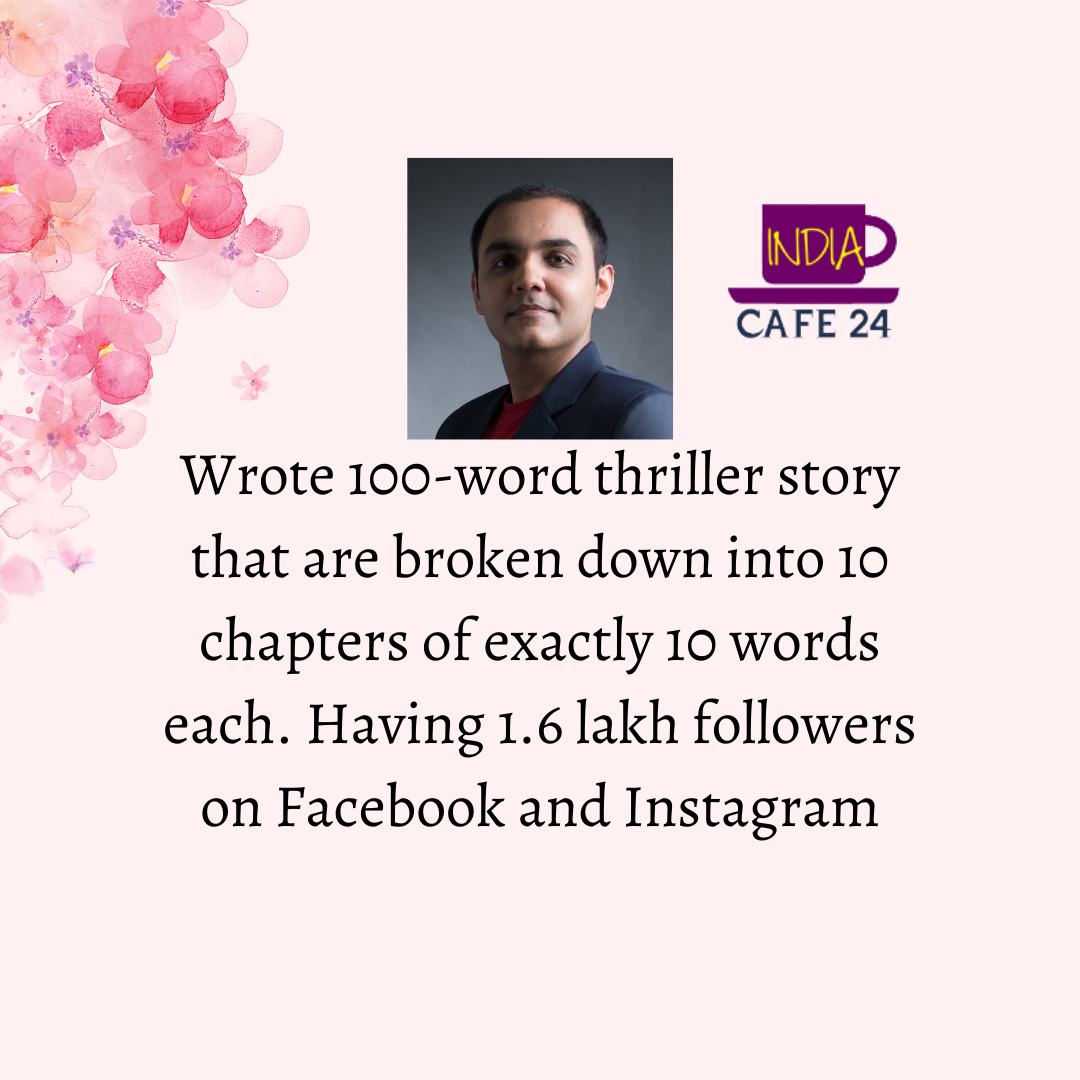 Your blog reached over 1 crore readers last year… give me some tips on blogging Sir. I want to know about it.
Create unique, engaging, and relatable content. Never compromise on executional excellence. And then, once you've ticked off those boxes, don't forget about marketing!
Best Seller – This is a tag that every author dream to achieve. How did you feel when the news came for you?
Ecstatic and grateful in equal measure! Funny thing though: it only lasted a moment, like a snowflake on a stove. I went back to writing because that is the ultimate dream, isn't it? A never-ending journey.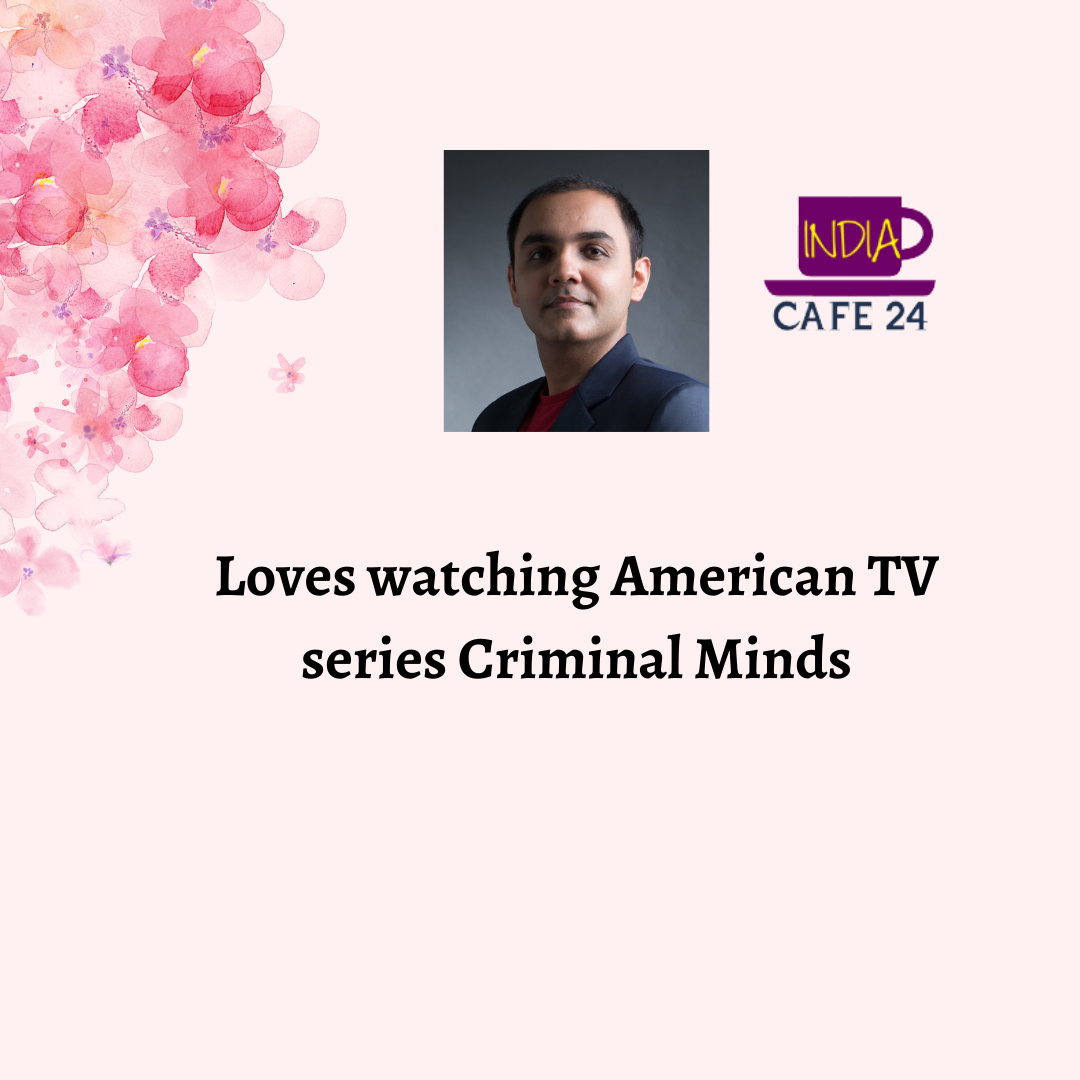 The Girl in the Glass Case: Keep your girls safe… boys safer- Your next book is all set to release this new year. Request you to give a sneak peek.
The Girl in the Glass Case is a psychological thriller in the same vein as The Girl on the Train by Paula Hawkins and The Silent Patient by Alex Michaelides. It's a mind-bending story of a serial killer who is hunting another serial killer, and a detective who is caught in the middle of this psychotic competition. If you like determined heroines, nail-biting twists and chilling serial killer stories, then you'll love this rollercoaster ride.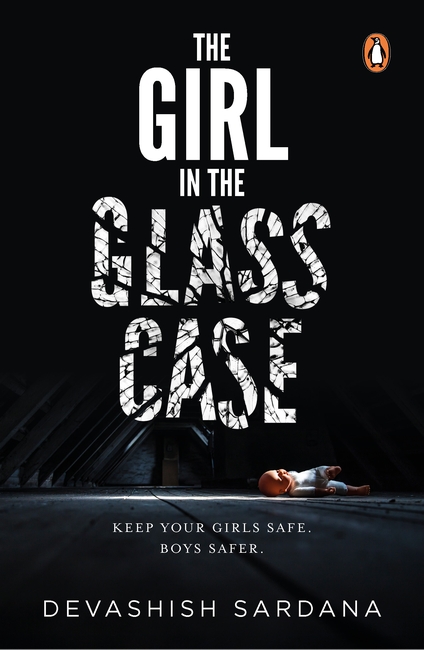 A Psychological thriller- My all-time favorite genre. The above book is in this genre. My question to you is what exactly triggered this plot in your mind? Is there any real-life experience that kicked you?
I love the American TV series Criminal Minds where FBI Behavioural Analysis agents track down serial killers. I remember I was watching an episode and I thought – what if a serial killer is not only being hunted by the police but also by another serial killer? The twisted mind games between two psychopaths triggered The Girl in the Glass Case.
What genre is your favorite when you are a reader? Who are your favorite authors?
Thrillers by far! What I love to read is what I write. I grew up reading mysteries and thrillers – from the Sherlock Holmes and Agatha Christie stories I devoured as a kid to the work of Lee Child and Michael Connelly as a grown-up. My favourite of all time remains the timeless, Dame Agatha Christie.
What are your other passions in life?
In addition to writing, I have two other passions. One, teaching brand marketing – I'm a visiting faculty of Marketing at S.P. Jain School of Global Management. Two, playing strategy boardgames – I've a collection of over 100 boardgames at home!
What are your plans- what else do you want to do?
I'm doing what I love most – telling stories for a living! Be it my marketing day job, teaching branding or writing thrillers – I'm always telling stories that engage or inspire.
What more do you have in the pipeline?
I'm just getting started! My goal is to write and publish one thriller novel every year. I'm writing my third novel as we speak. It'll be another psychologically thrilling journey of our determined heroine from The Girl in the Glass Case.
I will go for a direct question – Why did you Choose Penguin Publishers?
Penguin is the dream! I grew up with aspirations of seeing my name next to the Penguin logo on a book cover. That little kid's dream is finally a reality.
 Any tips for budding authors?
Read, read, and read some more. That's how you hone the craft of writing.
Define Devashish Sardana, the author in One line?
A thriller writer of twisted tales that both excite and scare!