Kathak Maestro Pandit Birju Maharaj – Bid Adieu
Kathak Maestro Pandit Birju Maharaj – Bid Adieu
The year 2022 gave its first shock with the demise of Kathak Maestro Pandit Birju Maharaj. The legendary Kathak Dancer breathed his last on Jan 17th, 2022. He suffered a heart attack. He was 83, but still, he was ready to offer a lot to the World of Kathak.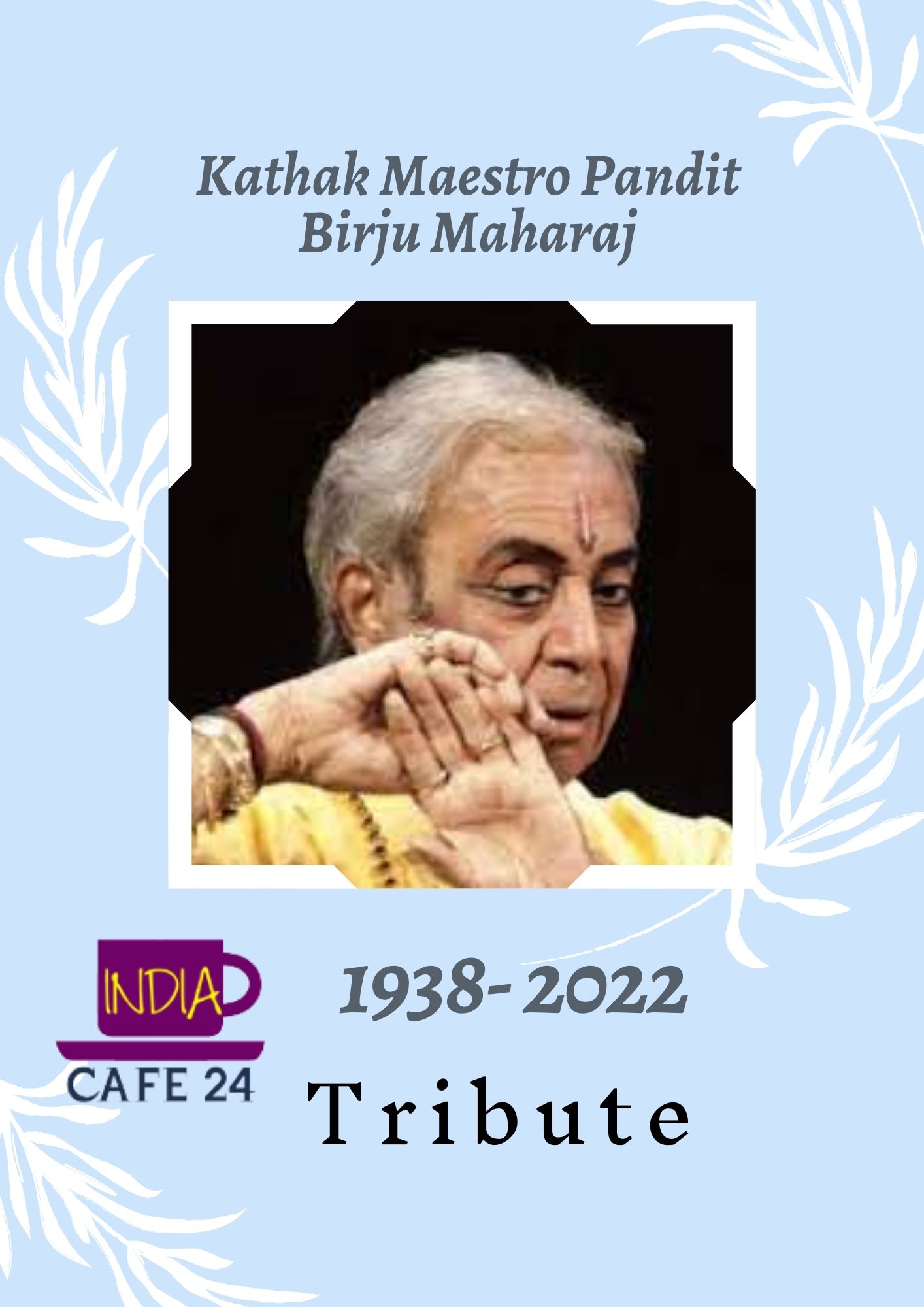 Born in 1938, Pandit Ji showed an unstoppable career as Kathak Dancer. He promoted the Indian Dance form  Kathak all over the country and abroad too. He started his career at the age of 13 and took it as a profession with full devotion till his last breath.
 Besides researching various areas of Kathak Dance, he made this dance form popular in Bollywood. Pandit Ji started exhibiting his excellence in Kathak choreography in the movies like Devdas, Bajirao Mastani, Padmaavat, and more.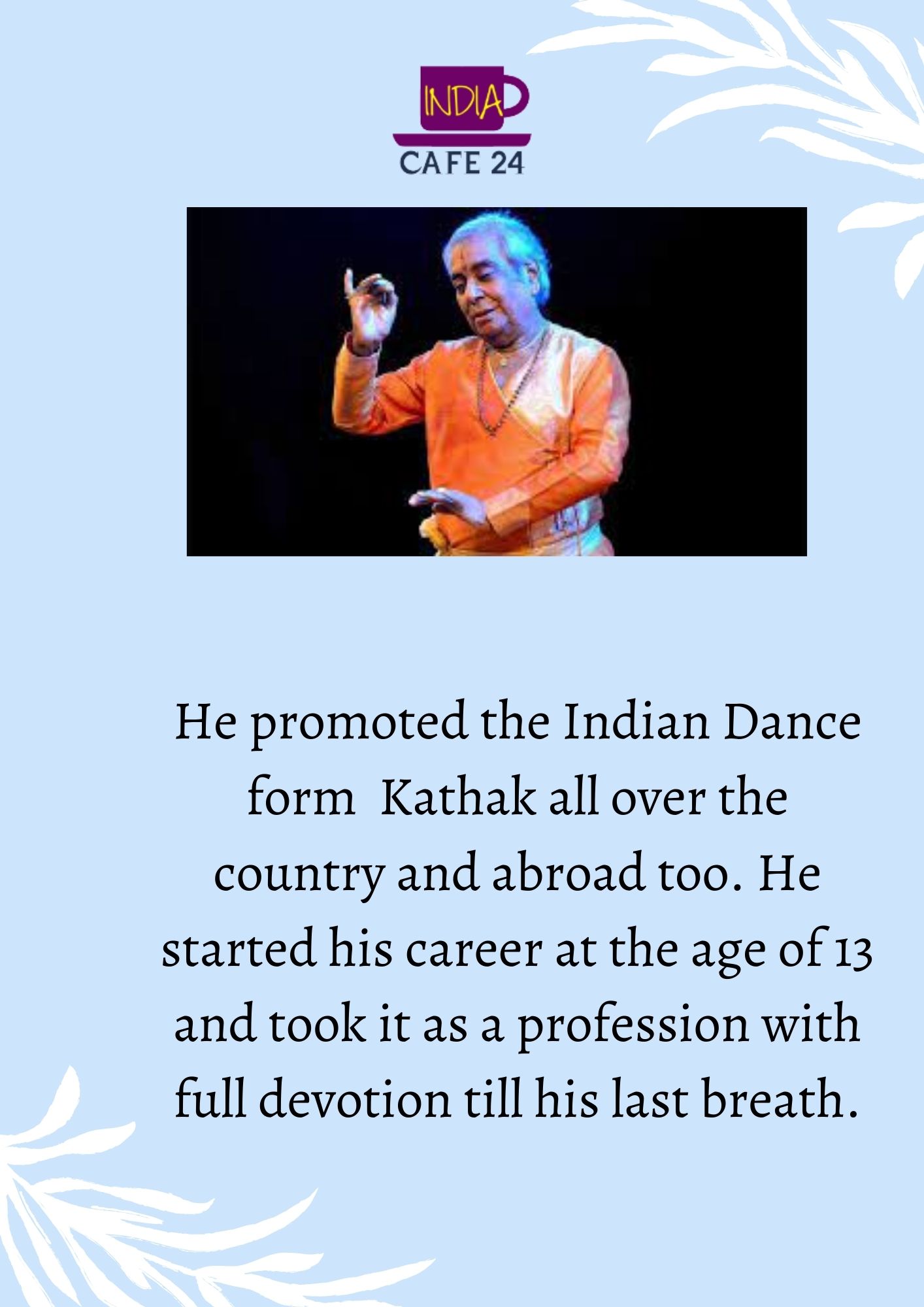 Besides being an excellent and graceful Kathak Dancer, Pandit Birju Maharaj was a prolific Singer & Poet. Pandit Ji worked with many film divas like Madhuri Dixit, Deepika Padukone and, among all, Madhuri Dixit was the one he liked the most.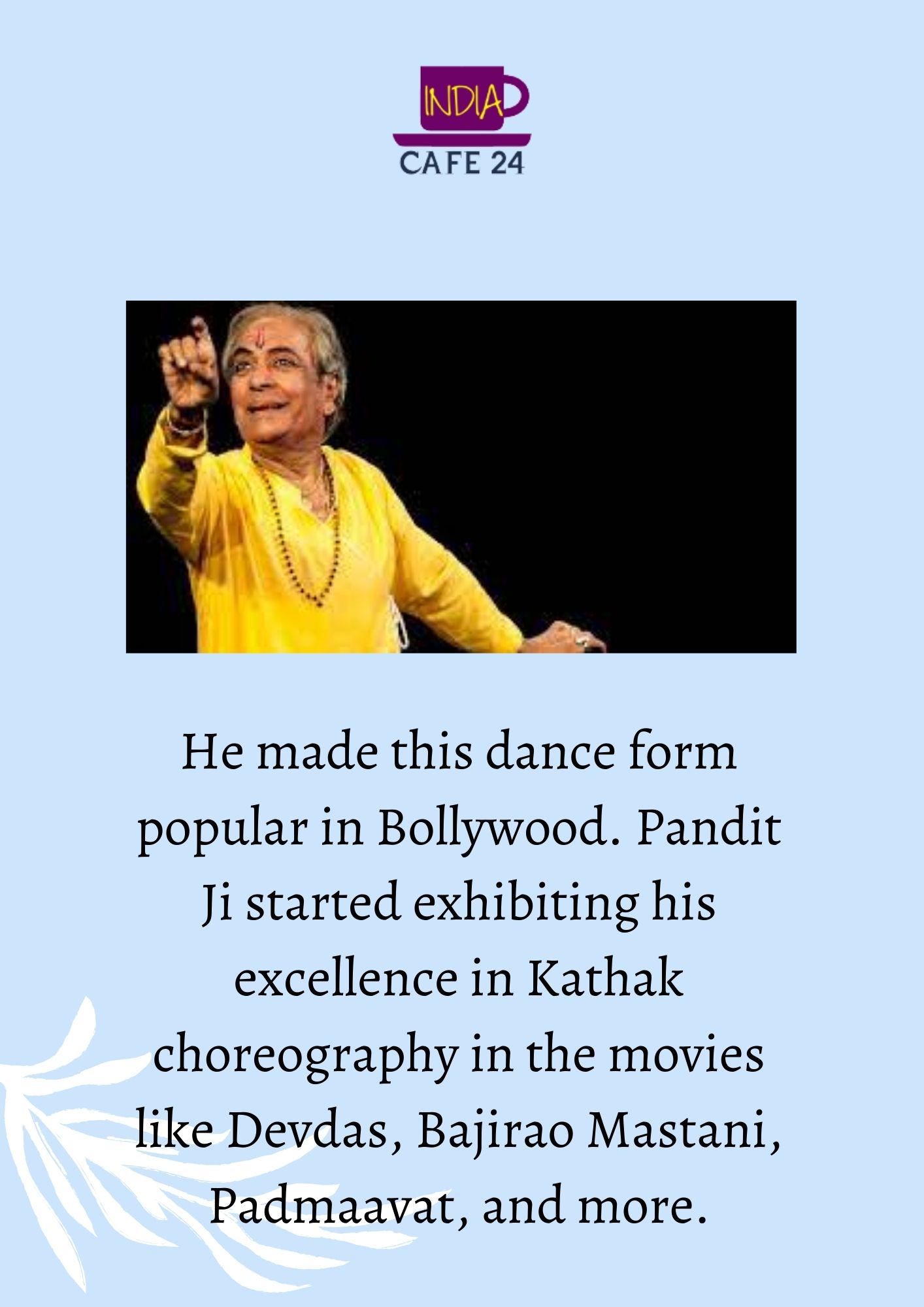 Madhuri Dixit expressed her immense grief hearing the news and mentioned that she learned Abhinayas, Mudras, and other areas of Kathak dance in detail from Panditji.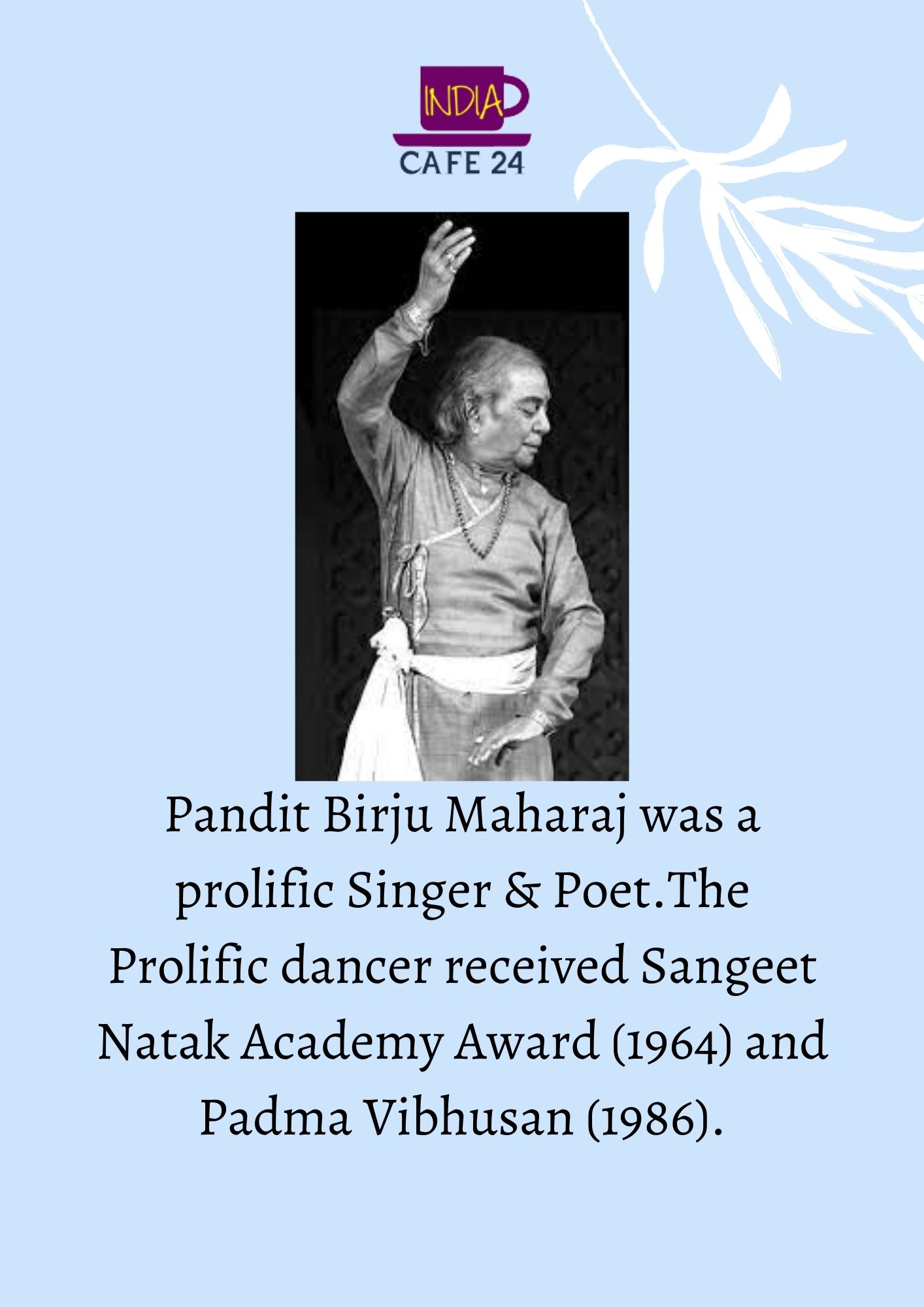 The Prolific dancer received Sangeet Natak Academy Award (1964) and Padma Vibhusan (1986). He left behind his three daughters, two sons, five grandchildren, and many disciples from Kalashram, his dance school in Delhi.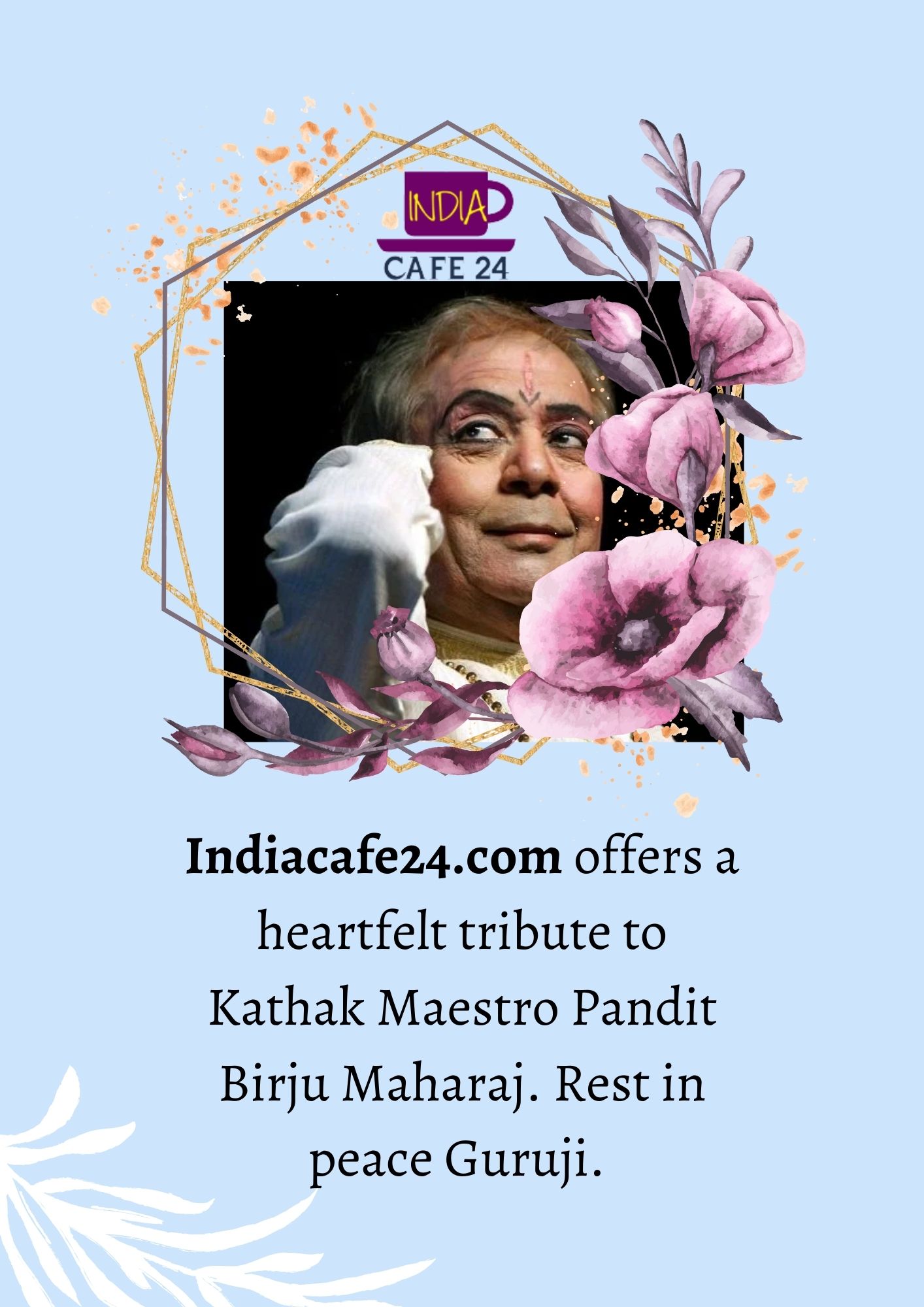 Indiacafe24 offers a heartfelt tribute to Kathak Maestro Pandit Birju Maharaj. Rest in peace Guruji.