Deepak Kaul Author Who Penned Down Modern Mahabharata
There are few novels which speaks about the mythological stories keeping in mind the era in which we live.  Deepak Kaul is one such author who took the risk  and
succeed

really well in penning  down the story of Mahabharata in a modernized way. Join us to know Deepak closely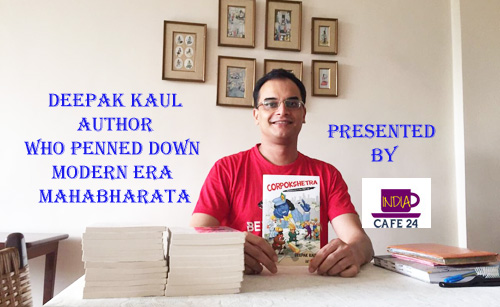 It a pleasure to have you on this platform of Indiacafe24.com. Our readers would surely want to have a sneak peak about you. You started your journey in such a genre ( Humour) which is just not uncommon but very rare to find these days as Romance is ruling the market. Why Humour and not romance?
I wrote a book that I thought I myself would find interesting to read.  I am not big fan of romance so I was not attracted to writing a book in that genre.  
Do you have any connection with the story in your personal life?
The story of the Mahabharata has always fascinated me.  I find that the lessons of the Mahabharata are still relevant even today.  That was the catalyst for the book.  If the lessons are relevant even today, then why not set the story on today's day and age?
What did you think about Humour Novel and its popularity in market?
I think there is great potential for the humour and satire genre.  If done well, and does not lapse into slap stick, it is very entertaining and always brings out a smile or two to readers.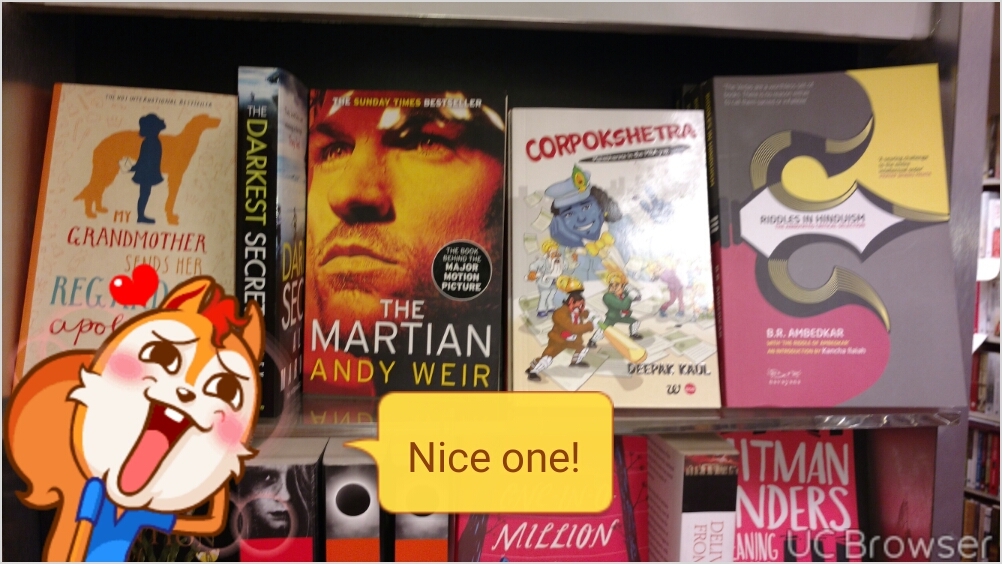 How you got addicted towards writing world?
I have always been very fond of reading and have been interested in the mechanics of putting together a novel.
Who is the one who for the first time noticed the spark in you to become an author?
Bloody Good Book put up the first three chapters of my book on their website for review.  They felt it had the potential to be published.
Very recently your novel Corpokshetra: Mahabharata In The MBA Yug got published. So how you are feeling ? What sort of reviews you are getting?
The day I got the courier from the publishers with the author's copies was one of the best days of my life.  The book has been received well.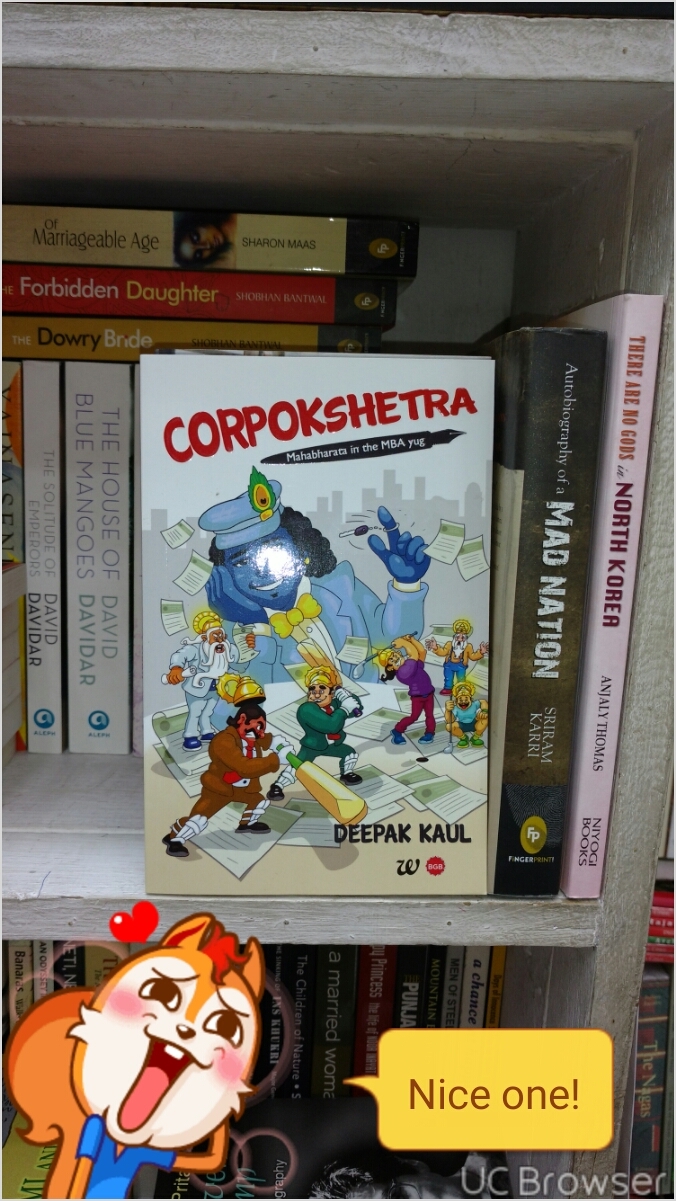 Which character of your Novel is your favorite and why?
Lord Krishna.  We can learn a lot from him about playing the game of life.
How you reacted when you saw your first copy of  debut .
Very, very proud.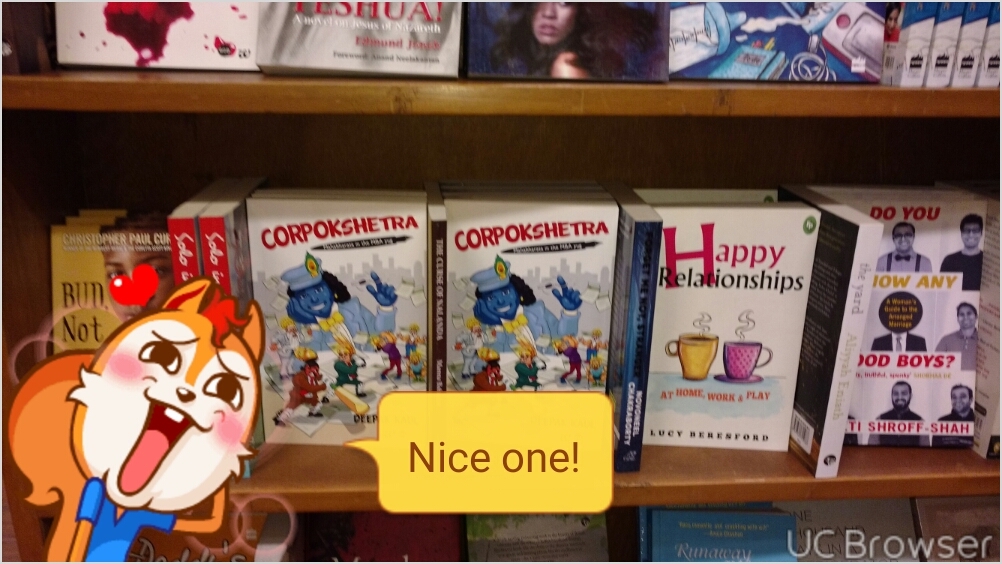 The conflict between the publishers and authors is very common. Have you faced such problem while finding publisher for your book?
Both my publishers have been very supportive.  I have had no issues during the publishing process.  The proof reading / editing, which is usually the stumbling block stage went very smoothly.
When you first realized that you can too be an author?
When my book got selected for publishing, not by one, but TWO publishers.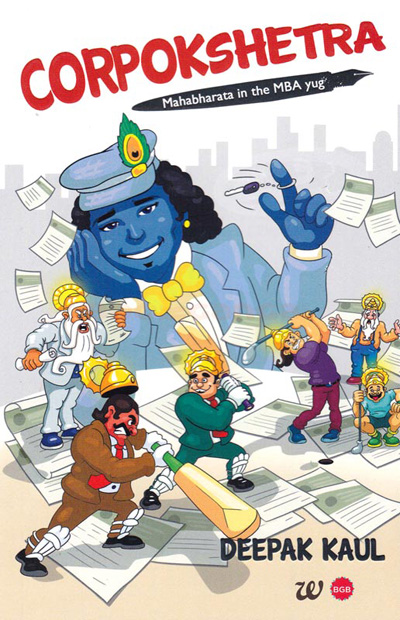 To Read The Review : Click Here
What are your other passions in life?
Movies, music, sports (watching on TV).
What are your future plans – ?
To be a full time writer (hopefully).
What next in pipeline  and of what genre?
I have written several other satires and anthologies of short stories.  They are available in the Kindle Store.  I am currently planning and working on a fiction novel centered around climate change.