Author Abhishek- Straight From Heart
Hello Friends, This time we are glad to introduce another young talented author of India Abhishek Kothari. We had a quick chit chat session with him in which he shared his journey so far in writing world.

1. Welcome

Abhishek

. It's pleasure to have you on this platform of Indiacafe24.com. Our readers would surely want to have a sneak peak on your background. Kindly share a brief about you, your education and your family.
The pleasure is indeed mine that I am, now, via Indiacafe24 getting an opportunity to share my ideas by a medium more, other than books. So I am thankful to you. Coming back to your question about my past, I come for a middle class background, studied schooling in Dehradun and then went to Punjab to pursue my Engineering cum Managemant. But I hope life had different plans for me, also life had plans to intimate the same to me quite late.
2. Which Indian authors inspired you the most?
I don't read much of the Indian authors. In fact it is said that to write good you need to be a good reader. I never read before I had written my first book. It's after that I started reading. But overall, I read Paulo Coelho.
3. Love & Peace is your second work, as an individual do you believe that love and peace can stay together?
Look, it's a big myth that love and peace cannot stay together. I very much believe in the fact that they actually do, and so I have written this book. In fact, I believe, we get true peace by only love, something that is so pure and divine.
4. May sound a silly question, still we will take the risk to ask you … as an author how you differentiate the different shades of LOVE? What does the word LOVE stand for you in your life?
Love is not just a word. It's the universe in itself. If there was no love, this universe would have never existed. Now this was global truth. My truth is, this I am taking from my book, "Love is the earning I do in order to move further every day. It's the source of feeding my soul to live a day longer, in order to continue my journey and pursue my dream, that is someone very special." And now please don't ask who is she.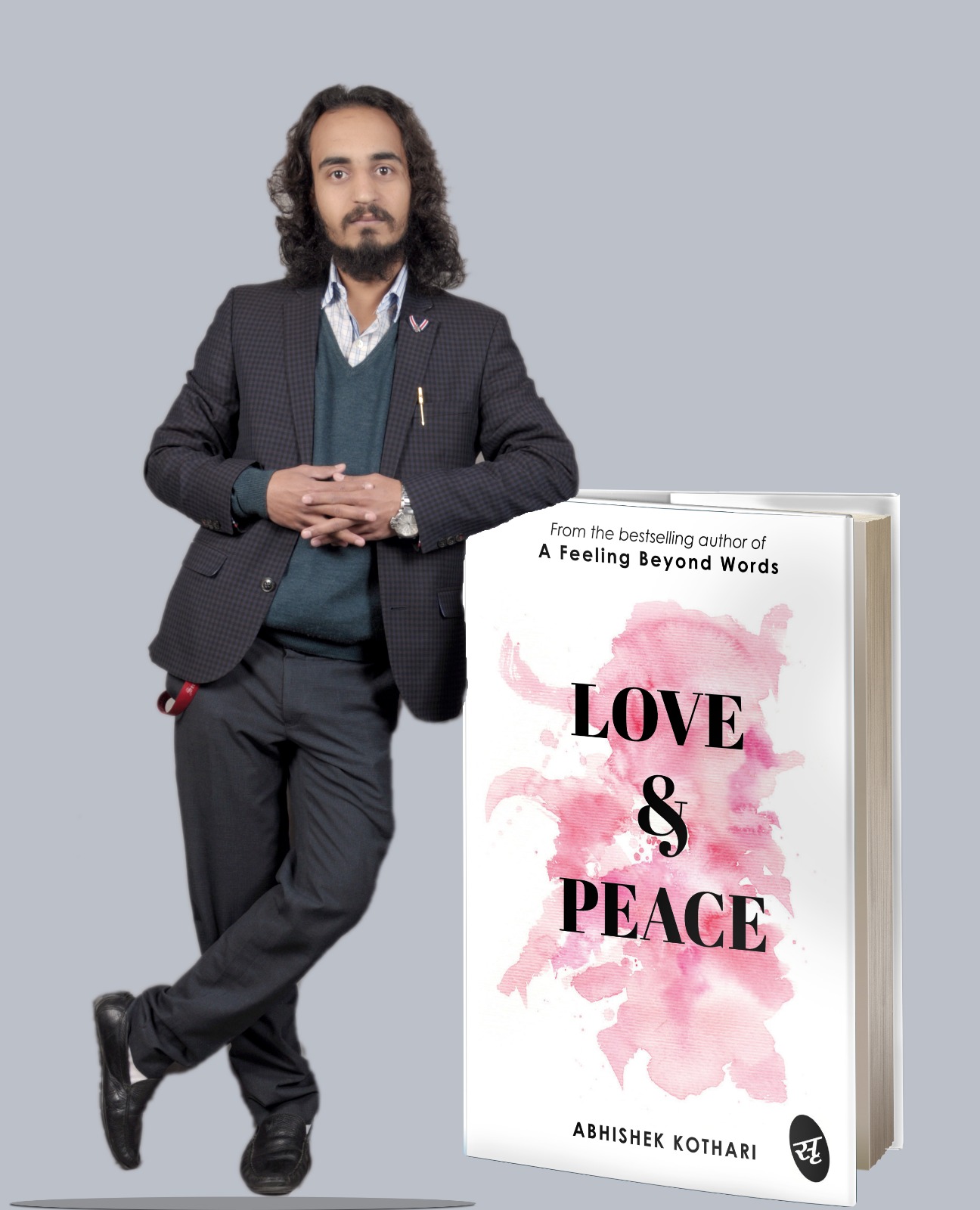 5. What do you think about romantic Novel and its popularity in market? Which genre is your favorite and why?
We die but not our love. Romance is something that stays long after we are gone, in one or the other form. Literature is one of them. Romantic novel, so, has a very different place in market and in reader's heart. Also, romance is my genre, for I am a man of heart.
6. How you got addicted towards writing world?
Writing was something that I hated at school. It was later, just when school ended, an urge to convince someone, years ago from now, that inspired me to write. My first book, A Feeling Beyond Words, which is also partly autobiography, is result of that inspiration. My second book, Love & Peace is dedicated to that inspiration only.
7. Who is the one who for the first time noticed the spark in you to become an author?
As I said before it started with an urge to convince someone, I just wanted, anyhow, try my best in convincing her. Resultantly I failed in convincing her and passed in writing test, becoming a writer.
8. Which character of your Novel Love & Peace is your favorite and why?
Sanjay. The name comes from Gita, if you have read it. As far as reason is concerned, Sanjay is both, intelligent and dumb. He understands the life so well, yet doesn't want to accept it just because he was in love once. I like the craziness in him.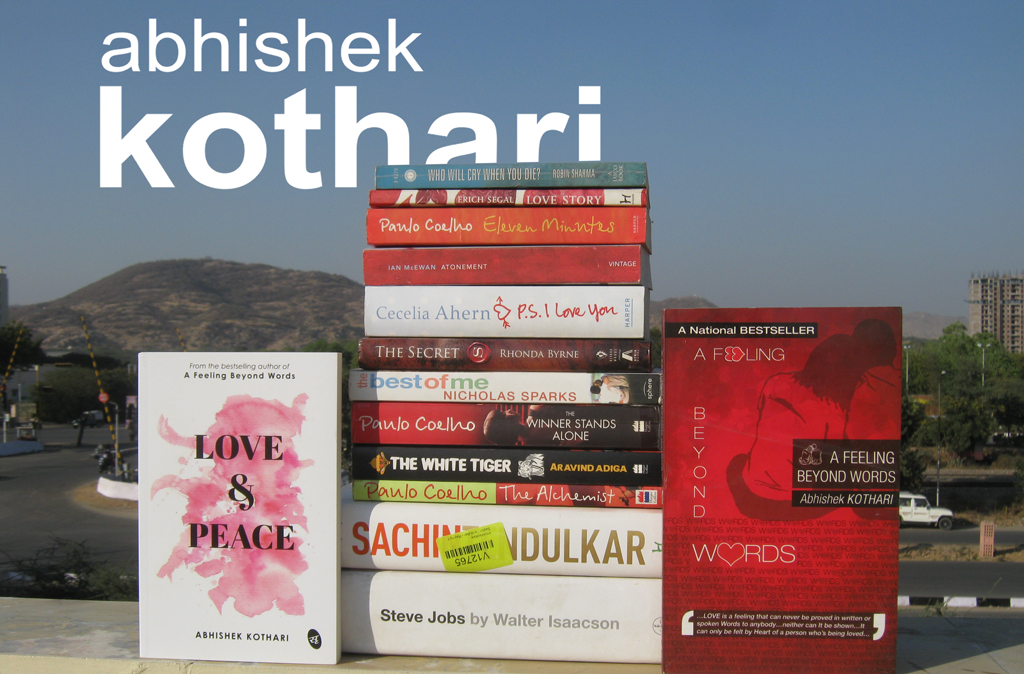 9. How different is "A Feeling Beyond Words" from "Love & Peace"?
A Feeling Beyond Words is all about love, an autobiographical story about how fate and tragedy plays with someone. So in that book I didn't write words, but took out my heart and placed on paper. Love & Peace is more of a fictional plot, in which, along with my heart I have added words and my experience of six years as a writer. This one is the true face of reality
10. The conflict between the publishers and authors is very common. Have you faced such problem while finding publisher for your books?
Nothing other than the selection of font on cover page. We have good terms to be frank
11. When you first realized that you can too be an author?
Just after my first book became a bestseller. I had written that book with a very different motive, with no expectations from the reader's side. But when I realized that the nation was loving it, I started considering it.
12.  What are your other passions in life?
Sketching. I love making faces. Probably I'll keep an exhibition this year. Music. I am alive because music has healed me during my dark phase. Day dreaming. That's what I do all the time. It inspires me a great deal.
13. What are your future plans?
I want to write, always, giving purpose to my motto that is "Love. Give. Inspire."
14.  What next in pipeline and of what genre?
Next is sequel of Love & Peace, a biography. That book is inspired by one of my cousin's life.
15. Define Abhishek Kothari the author in one line?
A pilgrim to paradise!