Top 10 Must Visit Durga Puja Pandals in Kolkata
Durga Puja is one of the most important festivals within the Bengali community and hence is celebrate on a grand scale with great zeal and fervor. Large pandals are set up in almost every locality to enable people to offer prayers to Goddess Durga and seek her blessings. Given below is a list of the top ten pandals in Kolkata, which every devotee must visit.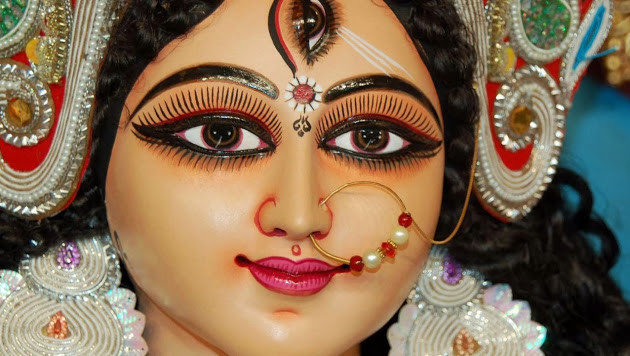 Bagbazar Pandal
This is one of the oldest Durga Puja pandals in Kolkata and is known for its consistent focus on tradition and culture. Located in the northern part of the city, the pandal has been attracting devotees for the past 100 years with its mesmerizing idol of Goddess Durga.
Kumartuli Park Pandal
The Kumartuli Pandal is 20 years old and is renowned for its unexpected and beautiful design. It is located in northen Kolkata at the park of the same name and is committed to preserving the cultural and social heritage of Bengal.
College Sqaure Pandal
Located at 53 College Street in central Kolkata, the College Square pandal is known for its scenic setting besides a lake. The crowds throng this pandal mainly to see the mesmerizing view of the illumination of the entire pandal reflected beautifully in the lake waters.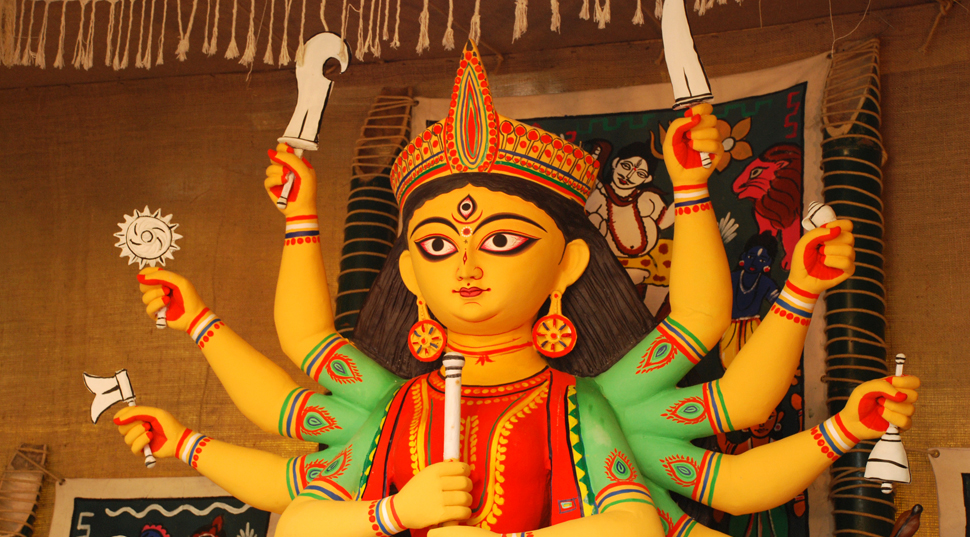 Mohammad Ali Park Pandal
This pandal located in central Kolkata has been operational since 1969. It is set up in a large park and is renowned for its fabulous display of monuments crafted with magnificent architecture. The main idol at the pandal is known for a classic and delicate look.
Santosh Mitra Square Pandal
This pandal is located in Bow Bazar area in central Kolkata and has been operational since 1936, making it one of the oldest pandals in the city. The pandal attracts huge crowd of people every year, who are mesmerized by its magnificent display of artwork.
Badamtala Ashar Sangha Pandal
This 75 year old pandal is located in the Nepal Bhattacharjee Street in South Kolkata and is famous for its traditional method of idol designing. The pandal is one of the most respected set ups in the city and has created a unique place in the hearts of millions of visitors.
Suruchi Sangha Pandal
This pandal located in the New Alipore locality in South Kolkata is more than 50 years old and is known for its state based cultural and exquisite artwork. The idols of Goddess Durga are molded according to their look in the chosen state for the year.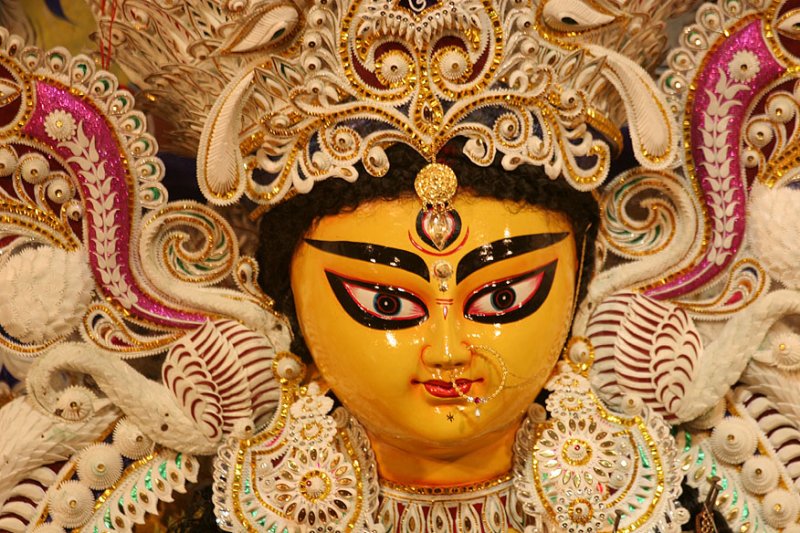 Ekdalia Evergreen Pandal
This pandal was established in 1943 and is located in Gariahat in South Kolkata. The pandal is renowned for its presentation of replicas of temples from different parts of the country. Its unique décor and mesmerizing lighting is also quite famous.
Bose Pukur Sitala Mandir Pandal
This multiple award winning pandal located in Bose Pukur Kasba in South Kolkata, was established in 1950. It is renowned for coming up with unique and innovative themes each year that draw large crowds to this pandal.
Jodhpur Park
Located at Jadavpur Thana in South Kolkata, this pandal is one of the most popular parks in the city. It created a buzz in 2014, by making an idol of Goddess Durga from bio-degradable materials using a 3-D printer.