How To Dress Your Baby This Winter? 
How To Dress Your Baby This Winter?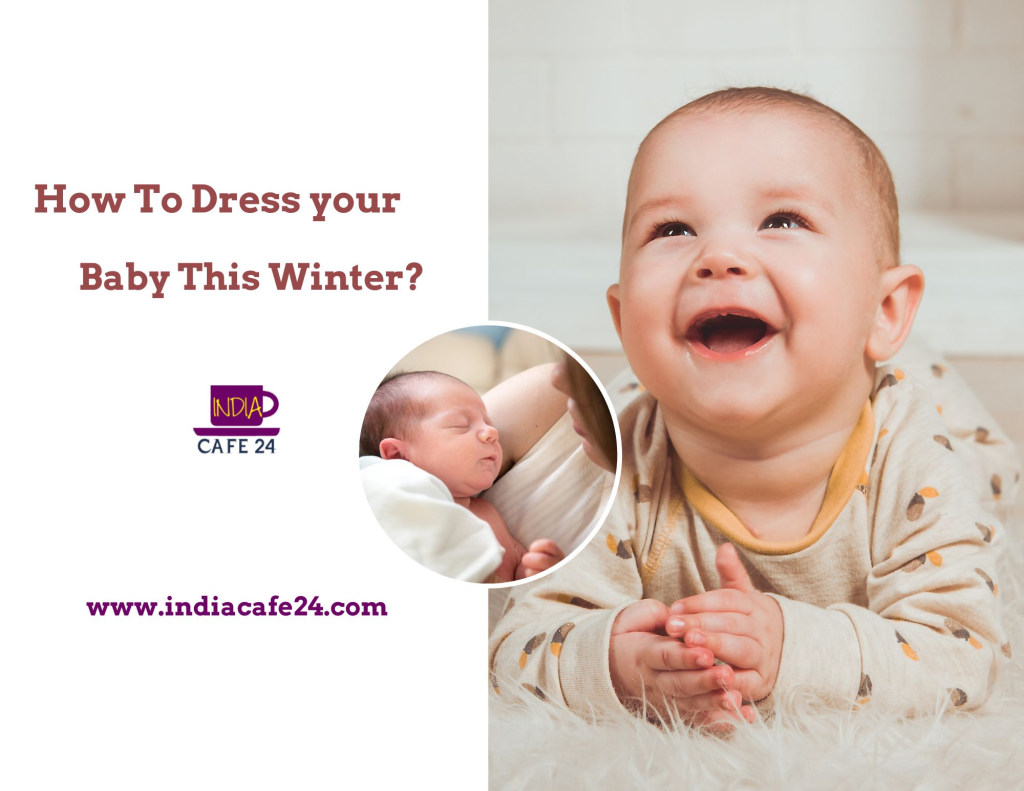 Winters are knocking at the door, and we must be gearing up to face the chill. However, things become more brainstorming if you have a baby. Parents are more concerned about their little ones than themselves regarding protection in winter. Moreover, keeping in mind that the baby's skin is ultra-sensitive, it is essential to choose a suitable fabric.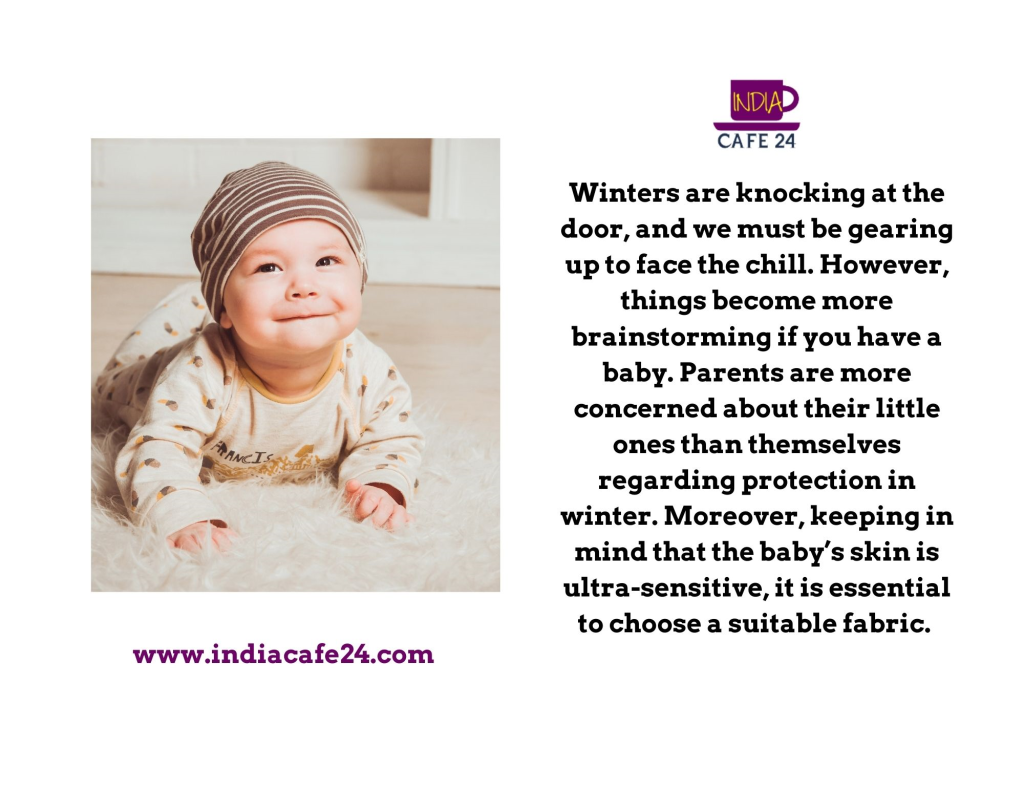 My friend's son recently turned two, and this winter will be the third in his lifetime. It took her three years to decide how to dress him at lower temperatures. Things were not so smooth to decide when he was a newborn or a one-year-old. I, being a new mom of a 6-month-old baby, was super tensed to decide which wool will be best for my baby's skin.
My friend guided me from her experience. Thus, this post intends to clarify the doubts of all first-time parents wondering how to keep their babies comfortable and safe this season.
What Types of Warm Fabrics Suitable For Babies?
In previous times, there were limited options for winterwear fabrics, mostly restricted to wool. However, pure wool may sometimes be heavy for the little one. Also, many would deteriorate in washing machines.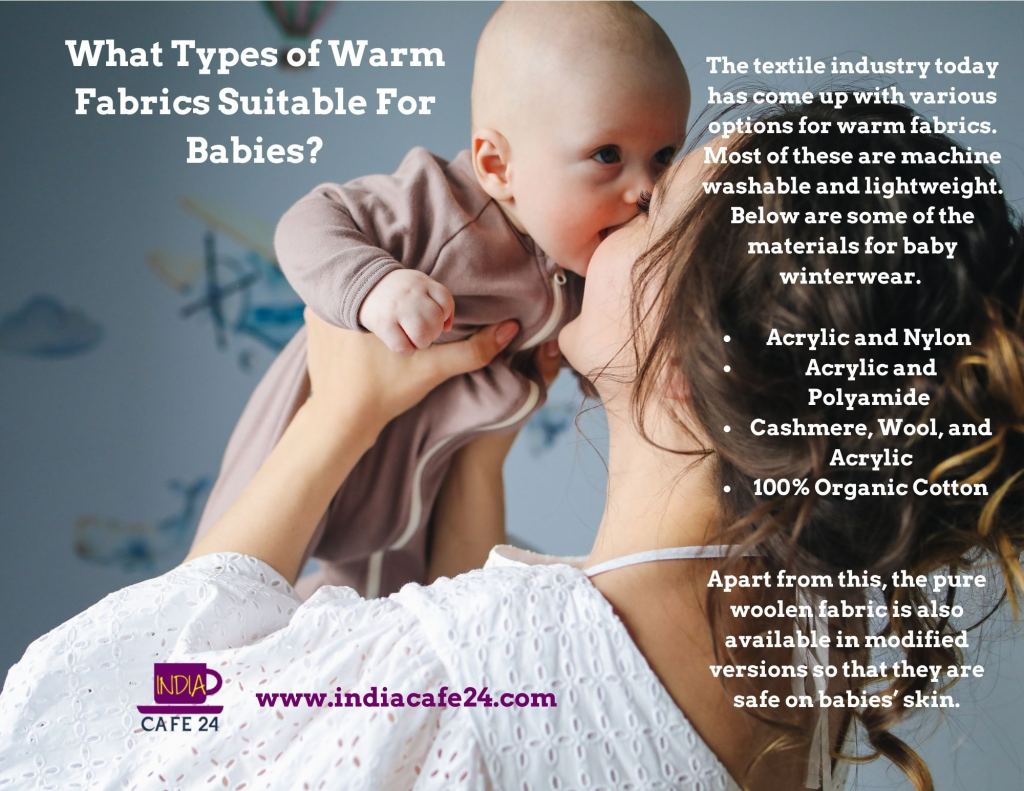 The textile industry today has come up with various options for warm fabrics. Most of these are machine washable and lightweight. Below are some of the materials for baby winterwear.
Acrylic and Nylon
Acrylic and Polyamide
Cashmere, Wool, and Acrylic
100% Organic Cotton
Apart from this, the pure woolen fabric is also available in modified versions so that they are safe on babies' skin.
What to Keep in Mind While Selecting Baby Winterwear?
Garments designed for babies are significantly softer and lighter. Fabric not meant for babies may cause rashes or irritation. Thus, purchasing garments from a shop or online portal that deals exclusively with kids' dresses is better.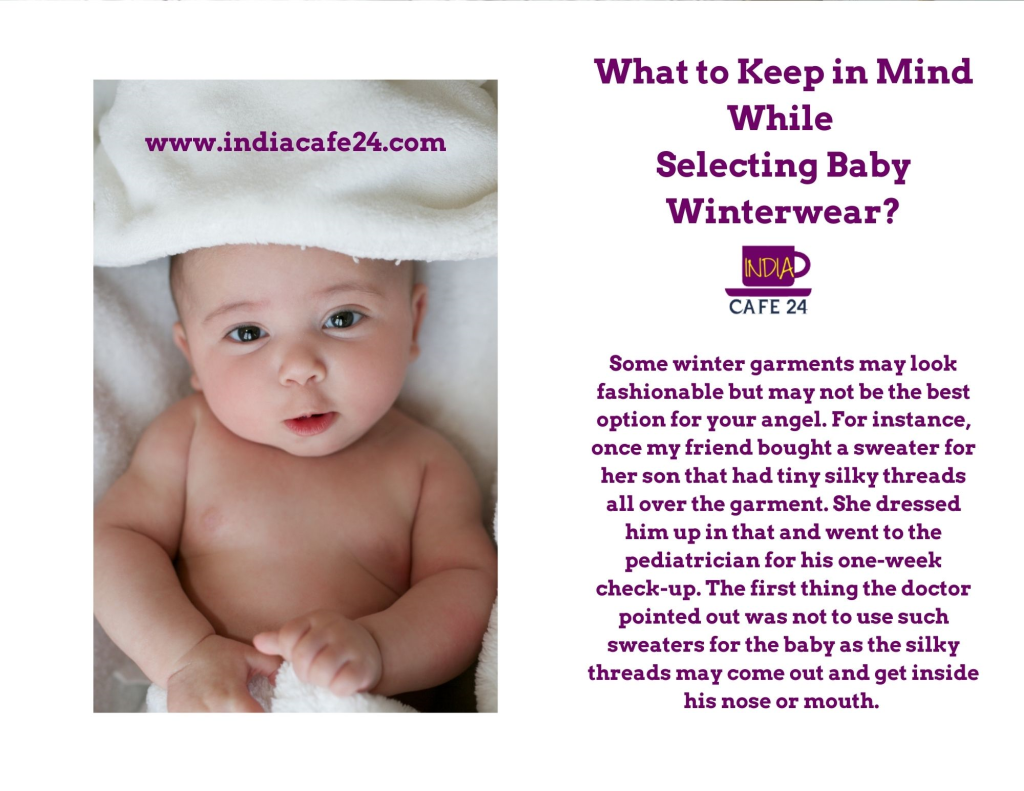 Some winter garments may look fashionable but may not be the best option for your angel. For instance, once my friend bought a sweater for her son that had tiny silky threads all over the garment. She dressed him up in that and went to the pediatrician for his one-week check-up. The first thing the doctor pointed out was not to use such sweaters for the baby as the silky threads may come out and get inside his nose or mouth.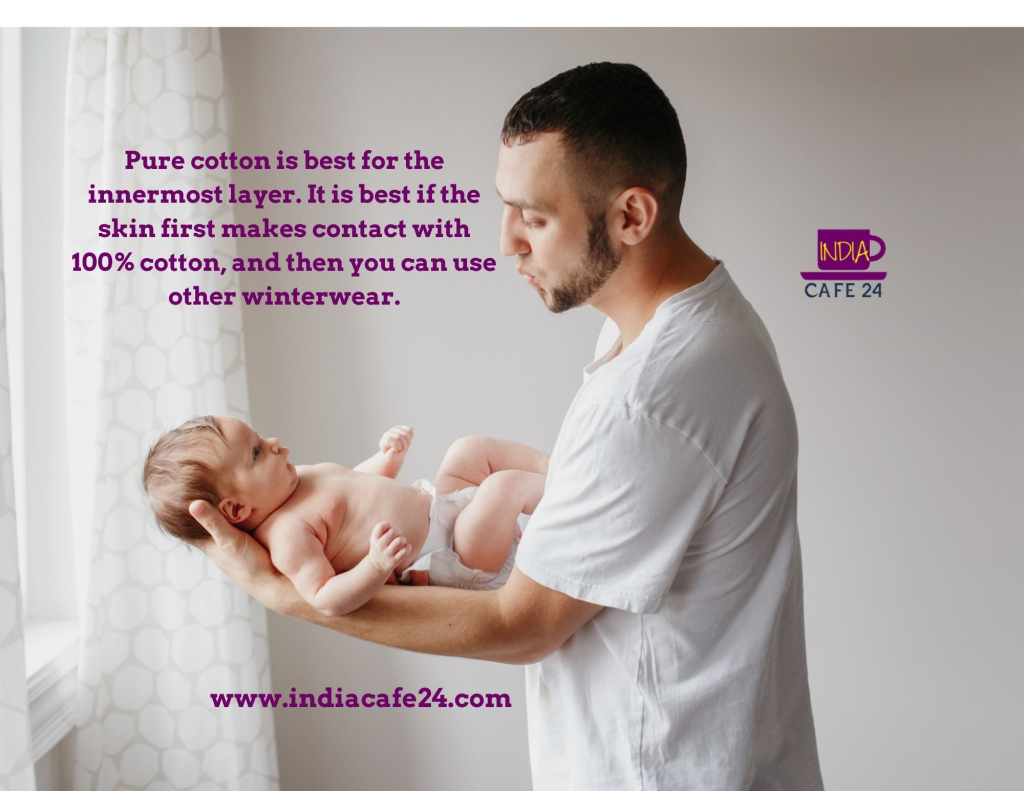 Pure cotton is best for the innermost layer. It is best if the skin first makes contact with 100% cotton, and then you can use other winterwear.
You may prefer clothes that are machine washable. You can check the temperature settings, as not all machines have the feature to alter the temperature. This point is vital as newborns and babies pee more in winter. Thus, if you are not using nappies for your kid, there will be many clothes to wash, which may become tedious without using the machine.
What to Do Before Making your Baby Wear the Garment?
You must wash the clothes with antiseptic liquid and baby detergent and dry them in the sunlight completely before putting them on your child.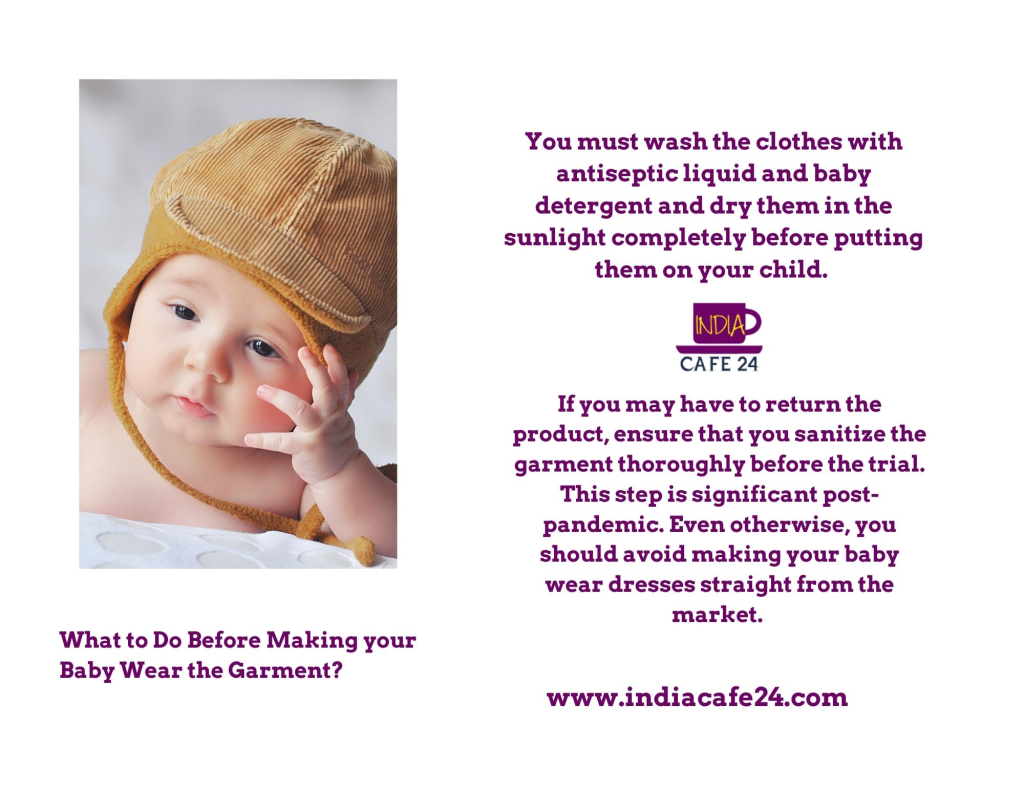 If you may have to return the product, ensure that you sanitize the garment thoroughly before the trial. This step is significant post-pandemic. Even otherwise, you should avoid making your baby wear dresses straight from the market.
Ensure the dress is devoid of any tags, clips, pins, etc. You can detach the labels and keep them aside for return if required.
How to Dress Babies in Winters?
Dressing up newborns and infants follows two thumb rules, and if you get these right, you will not have any hassles.
The first point is that you need to dress your baby in layers. Layering clothes allows you to take off a few garments if you find your baby sweating.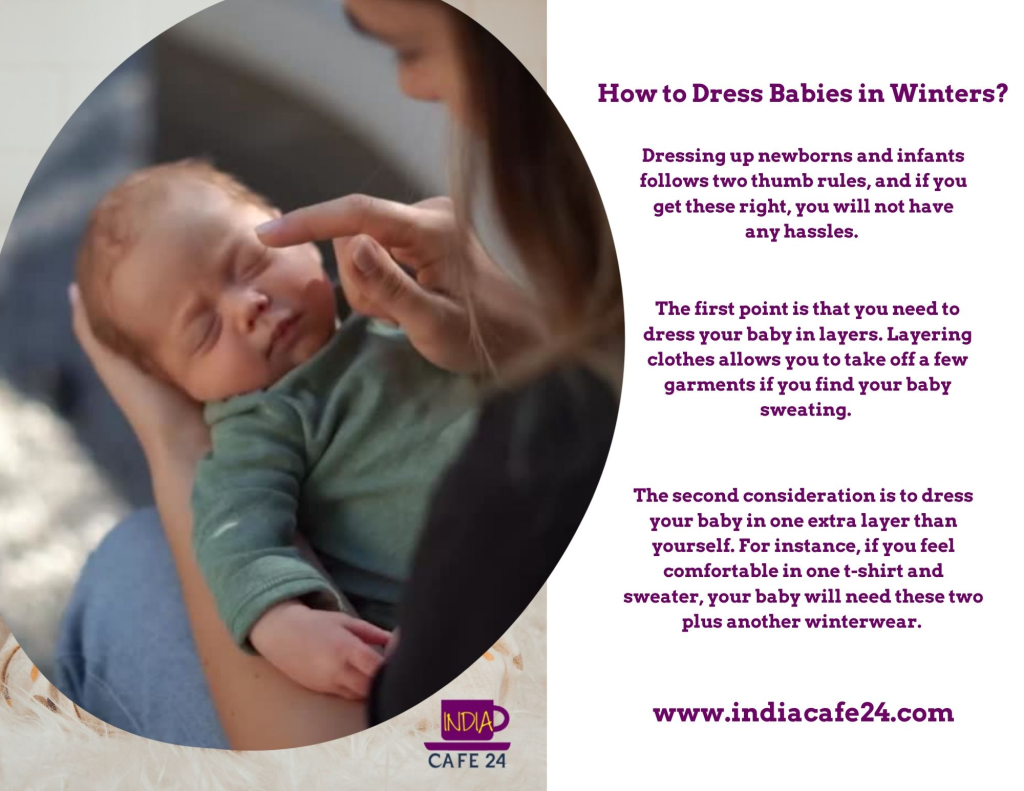 The second consideration is to dress your baby in one extra layer than yourself. For instance, if you feel comfortable in one t-shirt and sweater, your baby will need these two plus another winterwear.
These rules are applicable for kids from 0 months until, say, two to three years. Kids in this age group require more warmth than adults. After a certain age, their body functions like adults, so they can wear as many layers as their parents require.
Also, ensure that you check your little one frequently for sweat droplets. If you find sweat glistening on their cute scalp or forehead, where they sweat more, it is time to take a layer off.
The Final Takeaway
A journey with a baby is the best way to learn human patterns. There are so many things to learn while the baby is growing up. When you are researching your babies' winterwear, you get to expand your knowledge and experience.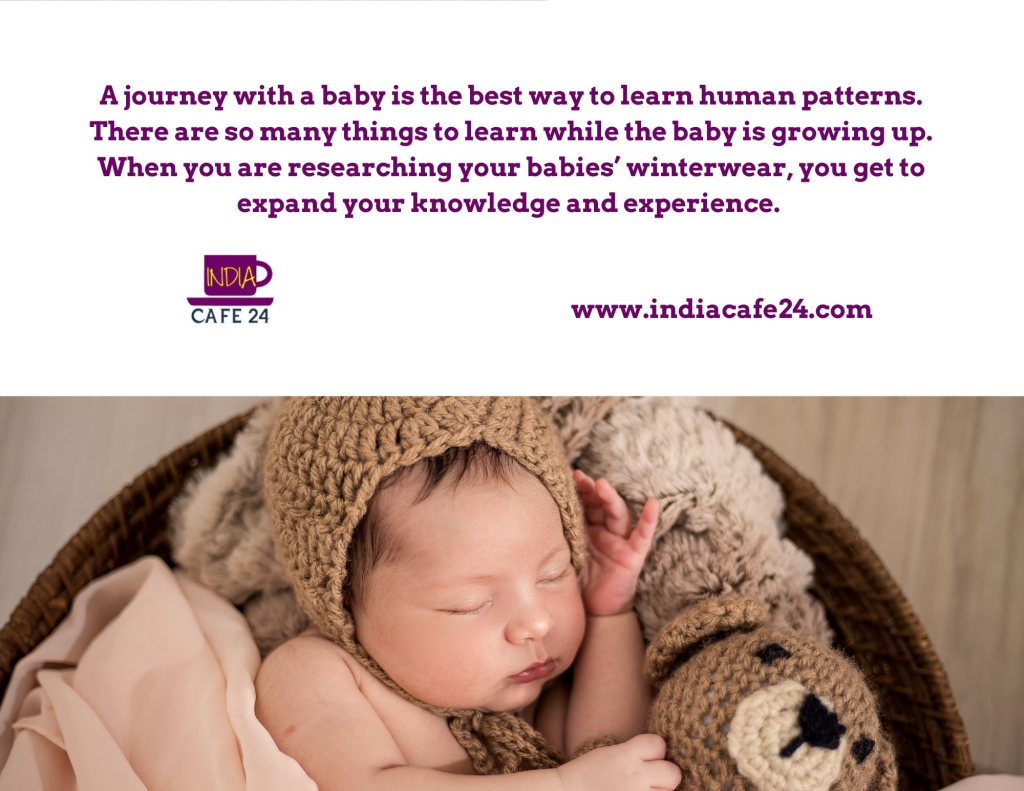 Therefore, do your research and be prepared to safeguard your child in the best possible way this season. You will aim to strike the right balance between comfort and protection. Happy Winters!
This blog post is part of the blog challenge 'Blogaberry Dazzle' hosted by Cindy D'Silva and Noor Anand Chawla.