Paan ka Sharbat Recipe For Summers
Paan ka Sharbat To Beat The Heat This Summer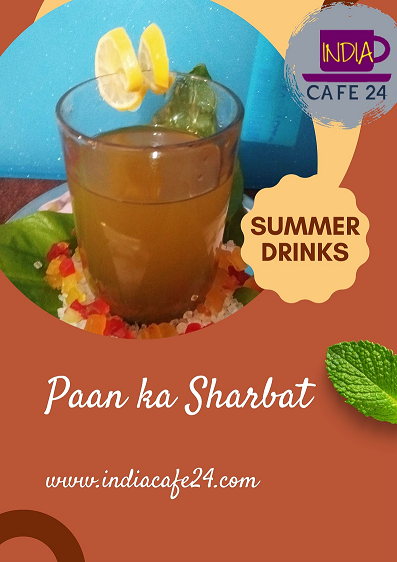 The summers are back and the desire to drink more will be at a peak. Are you just bored with drinking preserved cold drinks? Do you want healthy summer drinks recipe to enjoy? Then here we have an exotic summer drink recipe for you to energize you this summer. We need to be extra careful about our health in summers.
Paan ka Sharbat Recipe Ingredients
It is a summer drink that maintains your body temperature in summer. It is a natural drink with no need for added preservatives. It maintains body metabolism and keeps the body cool in summer.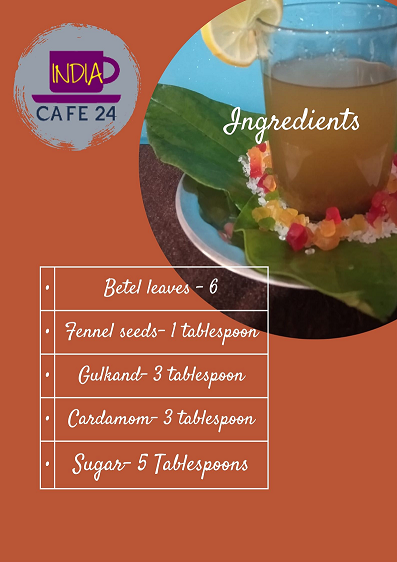 To make this cooling drink, you need the following ingredients-
Betel leaves – 6
Fennel seeds- 1 tablespoon
Gulkand- 3 tablespoon
Cardamom- 3 tablespoon
Sugar (instead of it, you can use sugar free if you follow a strict diet). 5 tablespoon
Serves: 3
Preparation steps
Add paan leaves, gulkand and sugar to a grinder and make a fine paste of the ingredients.
Now, in a jar, add soaked fennel seeds, cardamom and water. Grind it properly and make a paste.
Now put the mixture in a bowl.
Next boil the mixture until it gets a little thicker.
Now add lemon juice and add green food colour. (green food colour is optional)
Almost ready, and you can keep it in a glass bottle and keep it in freeze. You can use this mixture for a long time.
Paan Sharabt with water
When you want to drink paan sharbat, take 2 to 3 spoons of the paste and add ice cubes and water in a glass.
Stir it well and enjoy your cooling, healthy drink.
Here is another twist with this paan sharbat you can make it with milk-
Take 2 to 3 spoons of paste in a glass and pour milk on the glass.
Mix well and serve chilled pan milk sharbat
Recipe Tips
If you are facing a problem to grinding the pan leaves, add small ice cubes to the grinder; it will help you make a fine paste of leaves.
The paste thickness should be appropriate, like honey.
 Are you preparing it for your loved ones this summer?