Santa Claus Unknown Facts You Must Know
Santa Claus Unknown Facts You Must Know
Are you excited to celebrate Christmas? Who comes on Christmas? Any guesses, yes, you are right, and it's Santa Clause who comes with many gifts. You all know about Santa, but today we will share some unknown facts about Santa Claus.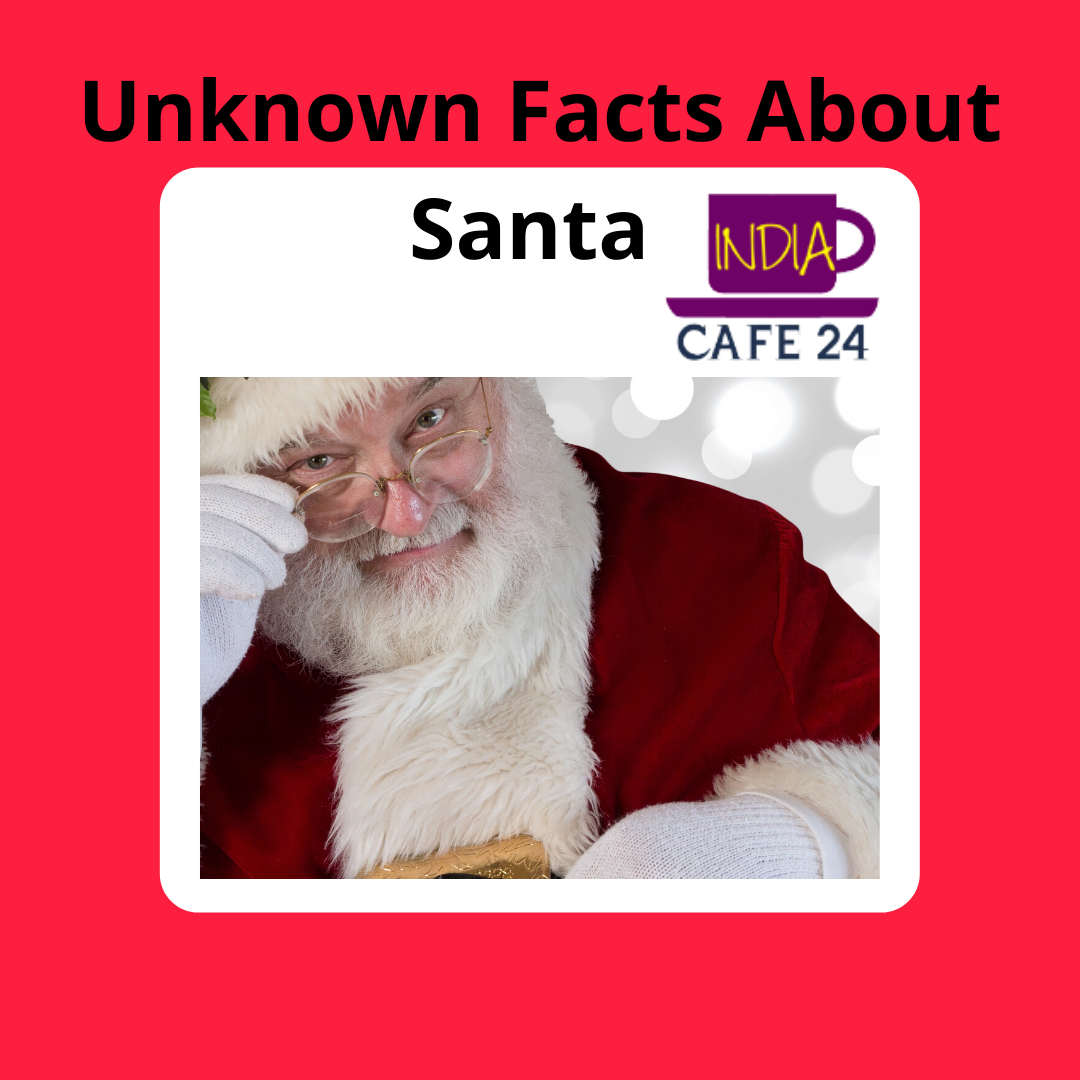 Santa Claus with many names- Santa has several names. He is known as Father Christmas or even called just Santa in the UK. While in other countries, he is known by different names. The American people called him Kris Kringle. In France called Pere Noel/Papa Noel. In Poland, a citizen called Swiety Mikolai. And Santa is known as Weihnachtsmann in Germany.

Santa's sleigh is the fastest vehicle ever-Santa travels around the world riding his sleigh on Christmas Eve to deliver gifts to all children.

Santa has Nine reindeer- His reindeer helps Santa fly his sleigh to deliver gifts to children. His reindeers are Dasher, Dancer, Prancer, Vixen, Comet, Cupid, Donner, Blitzen, and Rudolph.

Santa had an official pilot license-In 1927, the government of the US issued an official pilot license to Santa.

Santa has a wife called Mrs. Claus-Santa is a married man; his wife is Mrs. Claus. She assists Santa in arranging the Christmas party.

Santa and his wife have Canadian passports-In 2013 this lovely couple got Canadian e-passports from Canadian Immigration Minister Chris Alexander.

People are not sure about whether Santa lives in the North Pole or Finland-Peoples are curious to know the correct address of Santa where he lives. However, many reports confirm that Santa runs toy workshops at North Pole and Finland. He also has a home in Marbella. If you live in the UK and want to contact him or send a letter to Santa, then you can post your letters on this address-Santa/Father Christmas, Santa's Grotto, Reindeerland, XM4 5HQ.

Santa has a team of Elves who work all year for making toys-The team of Elves makes toys for the day of Christmas. The number of toy workshops is unknown, but Grottos HR department estimate says it can be at least 12.

Santa's favorite singer is Michael Buble-Santa likes all kinds of music and loves BTS and Ed Sheeran. But his favorite singer is Michael Buble.

Ho Ho Ho is Santa's way of showing his pleasure, and fun-Ho Ho Ho is the way of Santa showing his happiness, but if he said Ha Ha Ha, people think he was laughing at them.