Shreya Ghoshal Wedding
Shreya Ghoshal ties knot with Shiladitya Mukhopadhyay This Thursday… 5th Feb, 2015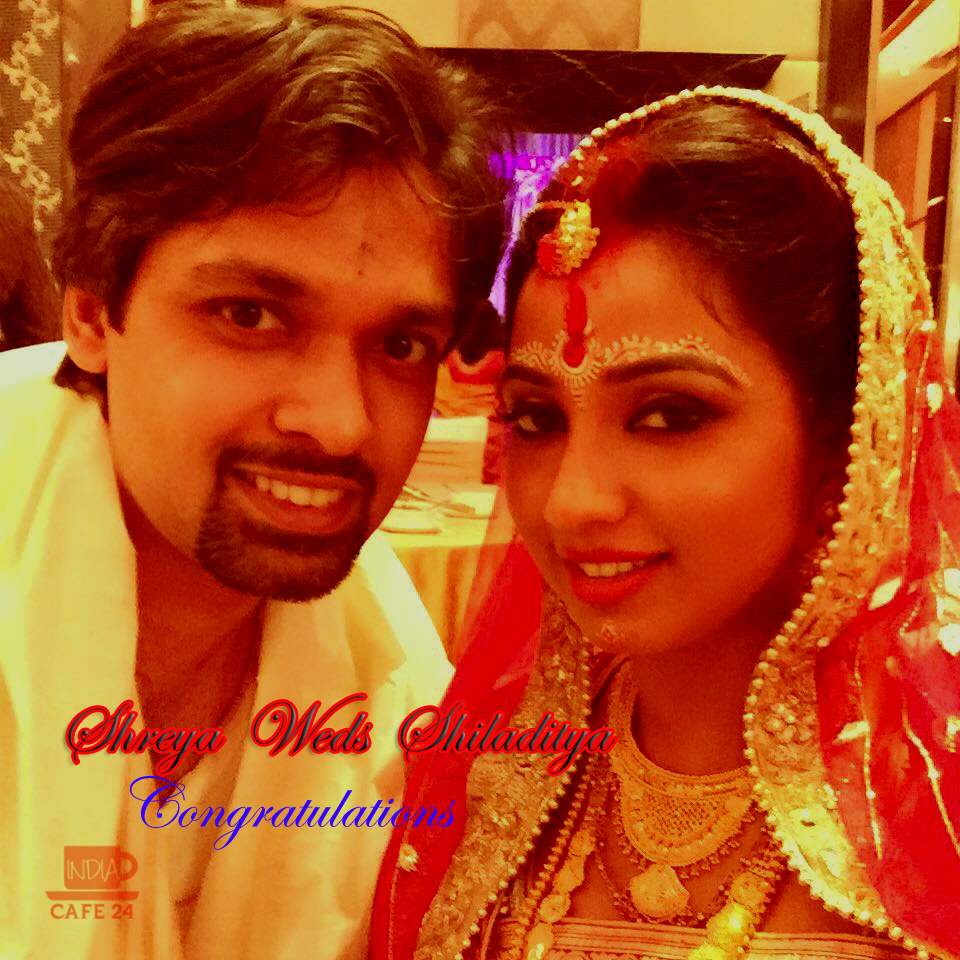 The singing sensation in the Bollywood film industry, Shreya Ghoshal at last went through her marriage in a very silent manner. The thirty years old singer married her childhood love Shiladitya Mukhopadhyay this Thursday. The wedding ceremony took place in a proper Bengali manner.
Shreya's love affair with Shiladitya Mukhopadhyay had started from their childhood only. Shreya Ghoshal wedding has been so far a matter of curiosity for most of Shreya's fans. The star singer of "Dola re dola" herself did not reveal anything about her marriage to any of her interviews to the media before. Only once she said something bout her nervousness about 'something' that started the gossip about their wedding in Twitter. There she wrote, "Don't know if I'm super nervous or super excited. Never felt like this b4. Whatever I am up to I will let u know soon; but need Ur wishes".
The news of the marriage was revealed only when, yesterday only she posted their wedding snap on Facebook and Twitter. Shreya also wrote there, "Married the love of my life yesterday night (5th Feb) in a beautiful Bengali traditional wedding in presence of our families and closest friends. Shiladitya and I both seek your good wishes in this exciting new phase of our lives"
While you are wondering about her husband, let us tell you that Shiladitya Mukhopadhyay is an entrepreneur. Rasilant technologies and hipsack.com are the two ventures of which he is the co-founder.
After posting the snap with the post, it was flooded with good wishes from the fans all over the world. Also the celebrities from Bollywood also conveyed their love and blessings for the newly married couple.
Wish You a Happy Married Life Shreya and Shiladitya